ABOUT THE ROLE
When you join Revolut, it's not just another job. You'll have the chance to build something that really matters, with a team that will become like family to you. They'll give you the freedom and tools to bring your absolute best, and the opportunities will be limitless. They are looking for a Legal Counsel for our India operations and to advise on a variety of legal, commercial and employment matters, including payments and remittances along with other operational advisory. The candidate should have some experience working as a banking or securities lawyer at an established law firm or at financial services or fin-tech companies.
WHAT YOU'LL BE DOING
• Draft, review, negotiate and advise internal stakeholders and negotiate with external counterparts on a variety of commercial agreements, including third party agreements, operations agreements, services agreements, partnerships, and marketing agreements
• Develop and implement processes for efficient and streamlined operations surrounding contract negotiation and processes
• Develop and maintain precedent agreements, contract management systems, and other databases
• Identify and advise on legal risks in connection with the development of new products
• Liaise with specialist external counsel in relation to original new products, expansion into new market verticals and areas relating to compliance, privacy, or security
• Resolving issues that arise in existing commercial relationships, and handling pre-litigation legal disputes and inquiries
• Drive and support all ongoing HR compliance review processes, including necessary employment filings, policies and procedures and liaise with external counsel to manage employment matters when appropriate
• Provide the necessary employment support to the local HR team in relation with the employee's lifecycle including recruiting; hiring; employee relations; discipline, compensation, benefits, bonus & equity awards and terminations
• Support the business expansion and transformation by advising on various range of collective employment issues including redundancies, transfer of undertaking, acquisition, etc.
• Monitor changes to regulatory requirements and proactively handle regulatory developments and advisory work related to a broad range of regulated areas including; payments, trading and investments, insurance, plus many more. 
.• Provide time-sensitive support on a wide array of legal inquiries in connection with all aspects of India operations
• Identify and consult on legal risks in connection with the development of new products
WHAT YOU'LL NEED
• Strong client-service and customer orientation and strengths in forming good working relationships
• High degree of independence, initiative and decisiveness
• Excellent academic and work credentials  
• 6+ years of post qualification experience (LLB)
• Excellent command over English (written and oral) is a must
• An enthusiasm and drive for delivering results
• Strong analytical skills and an ability to demonstrate sound legal and business judgment, even in ambiguous situations
• Ability to work independently and also contribute successfully to cross-functional teams
• Excellent organisational skills, and an ability to manage multiple projects at once, to meet deadlines
• Common sense, great judgment, and a good sense of humour
• Strong experience in advising clients on commercial contract matters and employment matters (past experience in: regulatory, IP, IT is a plus) across a broad range of areas including Financial Services, Technology and Corporates
• Desire to work in a fast-paced, high pressure, entrepreneurial environment
• Work hard but have a lot of fun doing it!
WHO YOU'LL WORK WITH
You will be working with the India team on initiatives of strategic importance to the Indian territory, and report to the Head of Legal in India directly. You will have full autonomy and ownership of what you'll do. They want everyone at Revolut to own their story and their successes – working with them means you're not just another cog in the machine.
PERKS & BENEFITS
• You'll get to work in one of the hottest and fastest growing tech startups in the world right now
• Competitive salary and sign-on stock bonus
• All the latest tech you need, and much more
Link to apply
https://jobs.lever.co/revolut/374749d4-3699-454c-a332-eab68e98107c/apply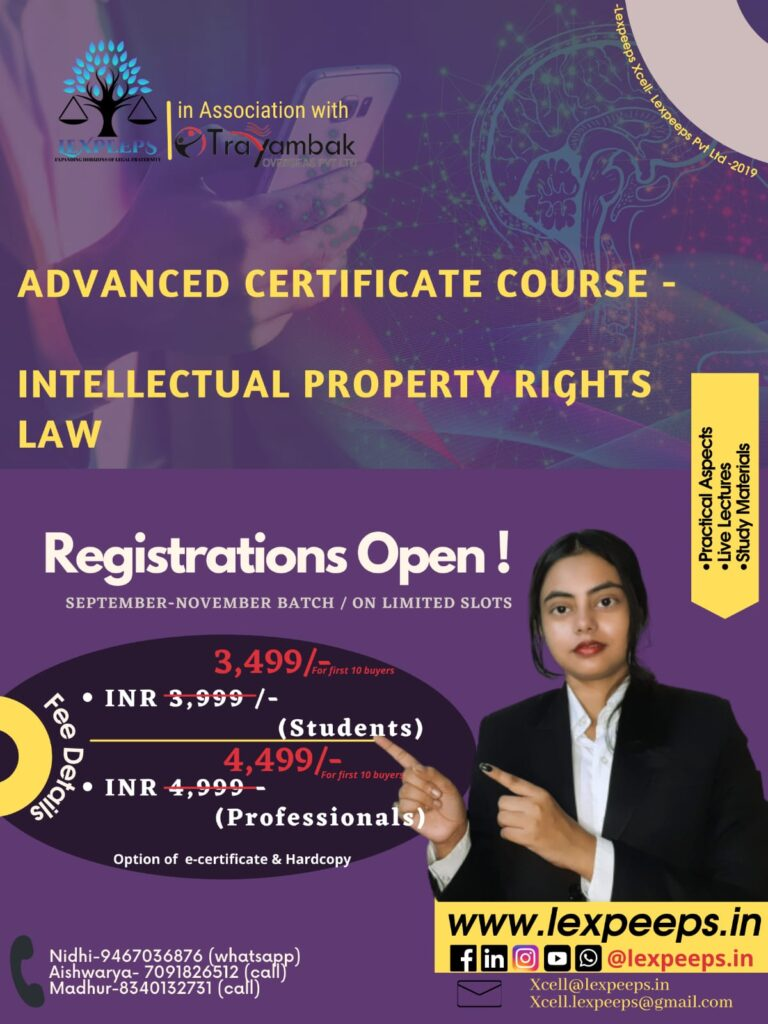 For regular updates, join us:
WhatsApp Group:
https://chat.whatsapp.com/GRdQLsHRwmB7QVRmS3WK
Telegram:
LinkedIn:
https://www.linkedin.com/company/lexpeeps-in-lexpeeps-pvt-ltd