School of Legal Studies, K.R Mangalam University, Gurugram, in collaboration with the International Council of Jurists, London, and Law Mantra, New Delhi, is organizing its 4th International Conference.
ABOUT
The year 2022 marks a number of important anniversaries in the development of environmental law: the 50th anniversary of the Stockholm Declaration on the Human Environment and the establishment of UNEP in 1972, the 40th anniversary of the United Nations Convention on the Seas and the 30th anniversary Rio Declaration on environment and development and the Rio conventions:
UNFCCC, (United Nations Framework Convention on Climate Change) UNCBD (United Nations Convention on Biological Diversity) and UNCCD (the United Nations Convention to Combat Desertification).
OBJECTIVES
The goal of this conference is to bring together governments, business leaders, environmental educators, academics, and practitioners to share expertise and learn from one another about how to improve the implementation and application of international environmental rule of law in India and beyond.
It will also serve as a hub for sharing and exchanging information on the resources, skills, approaches, and methodologies required to equip students and future environmental administrators in the region with the legal and governance skills necessary to advance the United Nations Sustainable Development Goals (SDGs) relate to climate action, green growth, and energy for all.
THEME
Environmental Law, Governance and Sustainable Development
SUB-THEME
6International Water Law and SDG 6: Reinforcing Paradigm
Sustainable Energy for All: Interface Between Law, Policy and Government
Ecology Integrity as a Grund norm of International Law
Institutions and Approaches in Environmental law and Cooperative Remedies for Natural Disaster Risk
Green Constitution
Public Participation in Environmental Decision Making: A Legal Approach
Relationship Between International Trade and Environment
SUBMISSION GUIDELINES
Abstract & full paper must contain the name of the author/s, complete address, e-mail id and mobile number.
The abstract should not exceed 350 words including the title and references.
Citations and references should comply with the ILI for referencing. For details on ILI referencing style, please visit http://www.ili.ac.in/footnoting12.pdf.
Submission must be in MS-Word format (no other format will be accepted) with all four sides 1 inch margin. Should be typed in Times New Roman with a font size of 12.
Paper title in 14 (Bold) and all sub-headings in 12 (Bold) and line spacing at 1.5.
Submit abstract/full paper via email to: sols.events@krmanaglam.edu.in
A full paper must include a clear indication of the purpose of the research, methodology, major results, and implications. It should not exceed 3500 words.
REGISTRATION FEE
Foreign Participants – USD 18 – per paper
Corporate Delegates – INR 1500 per paper
Academicians – INR 1200 per paper
Research Scholars & Students – INR 750 per paper
IMPORTANT DATES
Receipt of Abstract of the paper – August 30, 2022
Acceptance of the Abstract Notification – September 10, 2022
Receipt of full paper – September 30, 2022
Acceptance of full paper – October 10, 2022
Opening of Registration – August 30, 2022
Registration Deadline – November 15, 2022
Conference Dates – November 17-18, 2022
https://docs.google.com/forms/d/e/1FAIpQLSe_ttuO190223cEL3QhmysQInwrhTmZyrlNtNk7aaqKHsvtGQ/viewform
Disclaimer: All information posted by us on Lexpeeps is true to our knowledge. But still, it is suggested that you check and confirm things on your level.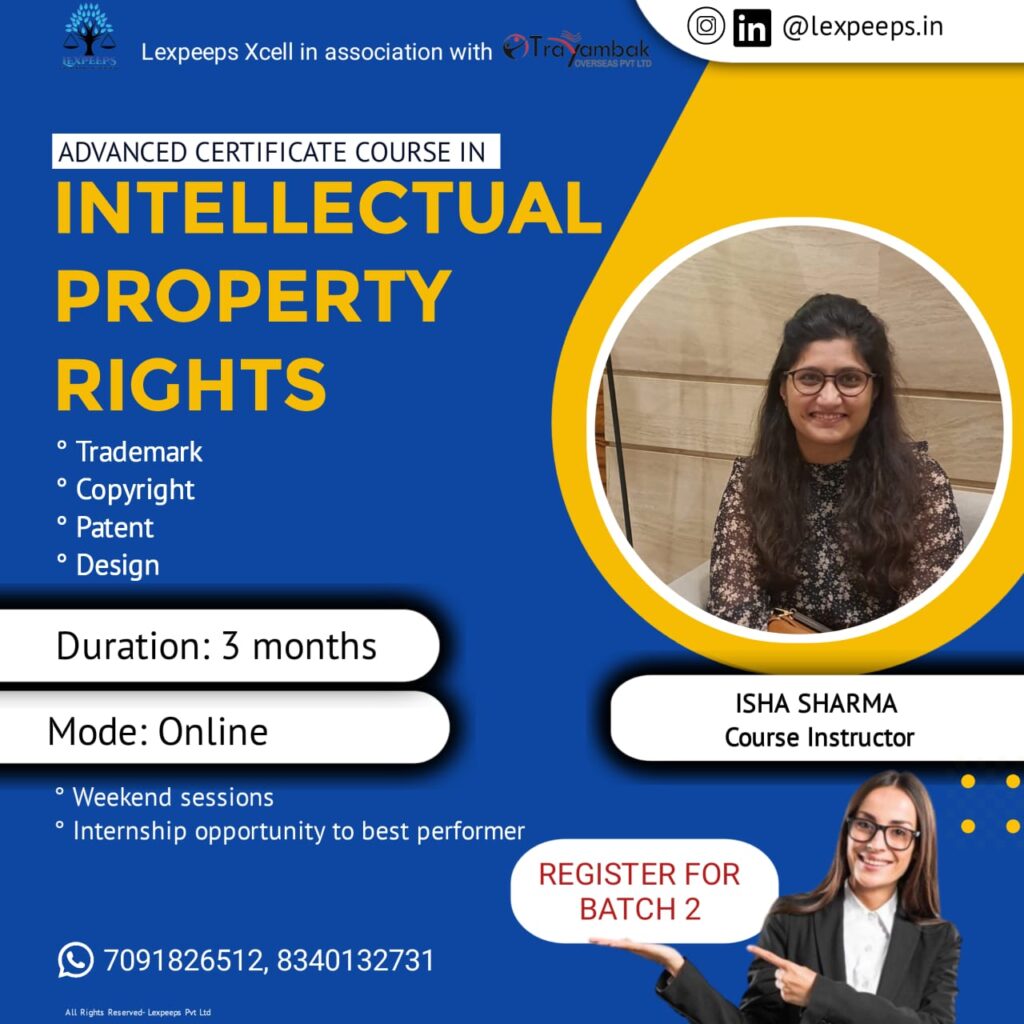 WhatsApp Group:
https://chat.whatsapp.com/G4bxdgRGHY8GRzOPSHrVwL
Telegram:
LinkedIn:
https://www.linkedin.com/company/lexpeeps-in-lexpeeps-pvt-ltd