About Guru Nanak Dev University
Guru Nanak Dev University was established at Amritsar on November 24, 1969, to mark the 500th birth anniversary of Sri Guru Nanak Dev Ji. It is both a residential and an affiliating university. In conceiving the future course of the University, the objectives enshrined in the Guru Nanak Dev University Act 1969, emphasized that the new University would make provision for imparting education and promoting research in the humanities, learned professions, sciences, especially of applied nature and technology.
About the Seminar
Panoramic Outlook on Constitutionalism
Broad Spectrum of Constitutional Morality
Varied Contours of Living Constitution of India
Shielding the democratic edifice of the Indian Constitution
Constitution Morality vis-à-vis Living Constitution
Constitutional Morality as an essence of Constitutionalism
Efficacy of Constitutional Morality
Supreme Courts's Jurisprudence on Constitutionalism
Any other themes connected/related to the above issues are open to being deliberated upon.
Call for Papers
Research Papers are invited from the academicians, practitioners, research scholars, and students on the issues related to the theme. Authors of the selected abstracts will be given an opportunity to present their papers during the seminar.
Full papers submitted on or before the last date of submission shall be considered for publication. The quality-based selected papers will be published in the form of a Book bearing ISBN.
Submission Guidelines
Delegates are requested to adhere to the following guidelines to facilitate the submission process.
Abstract Submission: Authors are requested to send an abstract of about 200-300 words as an attachment in MS word format along with the Registration Form (attached below).
Latest by March 22, 2022, with the following information:
Names of the Author(s)
Designation and Institutional Affiliation
Contact Address and Email Id
Title of the Research Paper
Abstract
Selected abstracts will be acknowledged by March 24, 2022, at the provided E-mail address.
Full-Length Paper Submission: Authors are requested to send their full papers latest by March 27, 2022.
Registration
All the abstracts & research papers shall be sent on- gnduambedkarseminar@gmail.com
Registration Form: https://docs.google.com/forms/d/e/1FAIpQLSdr415uOB3t2HClKXz_LTHRJ2m23XfKDkhs1ZiG_INpaCiH2g/viewform
Author and Co-author: Rs. 500 each
Mode of Payment
Online Payment
Bank Name PUNJAB AND SIND BANK
Beneficiary Name: REGISTRAR GNDU, AMRITSAR
Account No.: 02881000020001
IFSC Code: PSIB0000288
Cash Payment also available: Office, Department of Laws, GNDU, Amritsar
Important Dates
Abstract Submission: March 22, 2022
Submission of Full Paper: March 27, 2022
Seminar Day: March 30, 2022
Brochure
Contact details
Faculty In-charges
Ms. Harkirandeep Kaur: 8427097790
Dr. Shikha Dhiman: 7837212744
Dr. Manjit Singh: 9653844093
Student Organiser
Piyush Gulalia: 9463745677
Divjot Kaur: 8373939079
Sukhmandeep Singh: 7009233226
Disclaimer: All information posted by us on LexPeeps is true to our knowledge. But still, it is suggested that you check and confirm things on your level.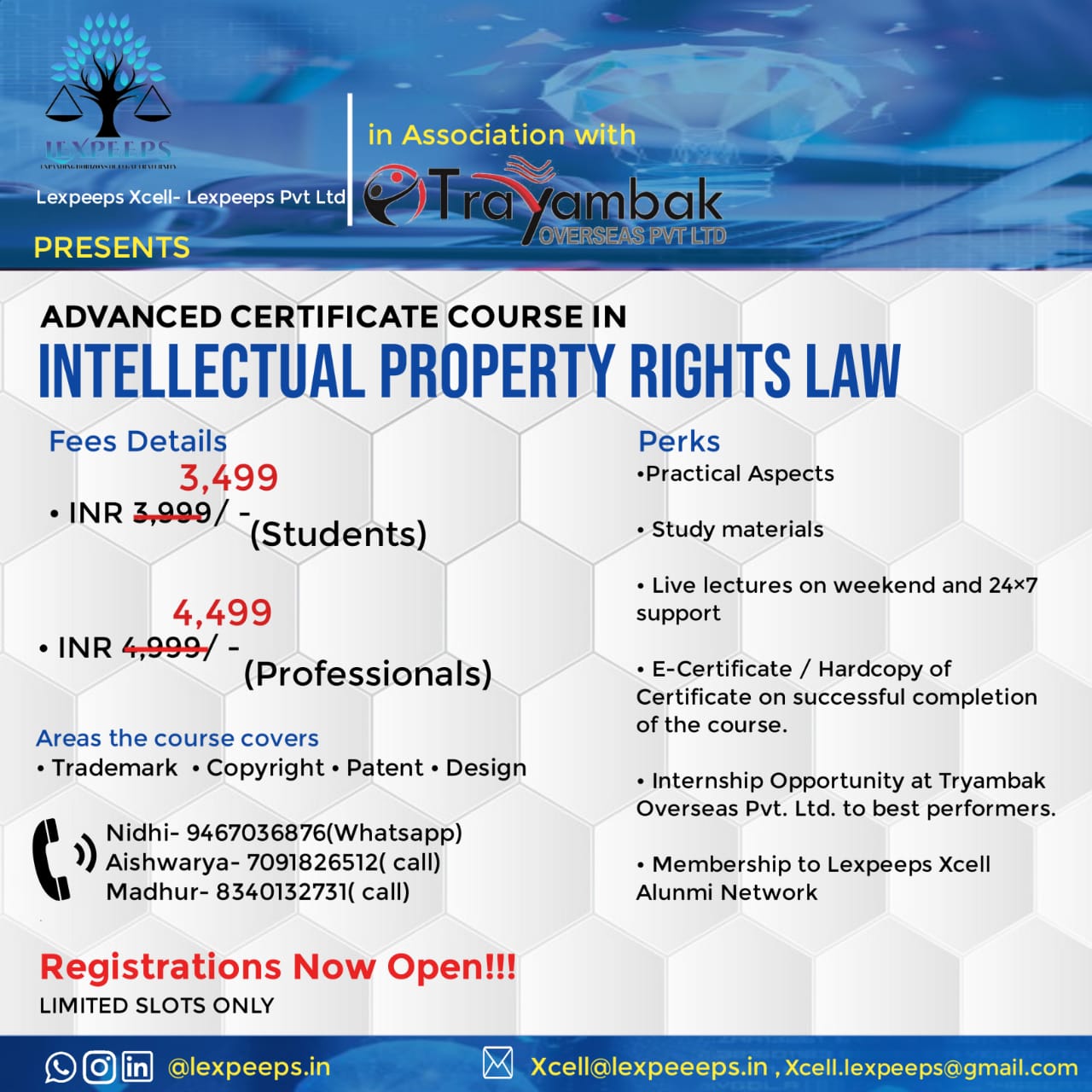 WhatsApp Group:
https://chat.whatsapp.com/GRdQLsHRwmB7QVRmS3WK
Telegram:
LinkedIn:
https://www.linkedin.com/company/lexpeeps-in-lexpeeps-pvt-ltd