With a startup spirit and 90,000+ curious and courageous minds, they have the expertise to go deep with the world's biggest brands—and they have fun doing it. Now, they're calling all you rule-breakers and risk-takers who see the world differently and are bold enough to reinvent it. Go, transform with them.
Transformation happens here. Go, be a part of our exciting journey!
Are you the one they are looking for?
Inviting applications for the role of Senior Manager- Legal Counsel
Role description
• Draft, negotiate and review all customer contracts including Master Services Agreement, Statement of Works (SOWs), Term Sheets, Amendments, Change Orders and Master Terms of Conditions (MTC)
• Assess scope of work, business processes, workflows, information exchanges, service levels, commercial and legal aspects of the contract for potential exposure to liability risks arising from use of proprietary data, trademarks, IP, data security and non-standard terms and conditions
• Provide legal advice on all aspects of customer commercial contracts including but not limited to operations, employee matters, corporate governance, litigation and customer disputes.
• Collaborate closely with business partners to resolve all legal issues and mitigate liability risks
• Build and lead compliance organization; coordinate development of compliance agenda; sponsor and support compliance initiatives.
• Build awareness of legal risk exposures / prepare and disseminate legal risk exposure mitigation policies and procedures, including standardization of agreements etc.
• Conduct legal audits of various functions to ensure compliance with the policies and procedures
Responsibilities
• To review and negotiate contractual documentation as an independent contributor
• To provide required advise to internal partners.
• To build relationship with internal and external partners.
• Ensure compliance with Company policies
Qualifications
Minimum qualifications
• Law Degree from a Premium Law School of India
Preferred qualifications/Skills
•    Knowledge in IT/ITeS Sector
•    Experience in Contract drafting and negotiating. Ability to handle commercial transactions and other applicable areas of law
•    Prior experience of working with leading corporate law firm, corporate clients (external or internal)
•    Good knowledge of Indian laws and international commercial laws,
•    Having gained in-depth knowledge of Indian legal system,
•    Experience in service industry is desirable
•    Should have a good grasp of commercial laws, regulations and legal concepts, policies and procedures related to IT and ITES. Requires strong drafting and negotiation skills. 
•    Should have prior experience in drafting and vetting India commercial agreements and past experience in commercial contracts with other countries. 
•    Relevant legal experience combining corporate and private law settings including considerable experience with matters pertaining to commercial transactions, litigation management, compliance and general corporate law matters.
•    Established ability to influence actions without direct leadership responsibility for teams or processes with a validated ability to establish relationships within a matrixed environment (both cross-functionally and cross-business)
•    Consistent track record to lead and execute effectively at all levels of the organization
•    Outstanding communication skills – both written and verbal – with a proven ability to communicate to all "customers" internally and externally to the business
•    Proven track record to think and lead on a strategic level within organization 
•    Demonstrated track record of investigating and resolving sophisticated compliance issues
•    Solid understanding on a wide range of legal subjects, ability to build on this knowledge, spot issues and bring in specialists as needed 
•    Demonstrated ability to meet deadlines; ability to prioritize and plan, coordinate and execute on assignments, peer manage relations with colleagues of fields
•    Outstanding analytical ability, creativity and judgment in resolving legal issues
Genpact is an Equal Opportunity Employer and considers applicants for all positions without regard to race, color, religion or belief, sex, age, national origin, citizenship status, marital status, military/veteran status, genetic information, sexual orientation, gender identity, physical or mental disability or any other characteristic protected by applicable laws. Genpact is committed to creating a dynamic work environment that values diversity and inclusion, respect and integrity, customer focus, and innovation.
Link to apply
https://genpact.taleo.net/careersection/sgy_external_career_section/jobdetail.ftl?job=835616&src=DS-10971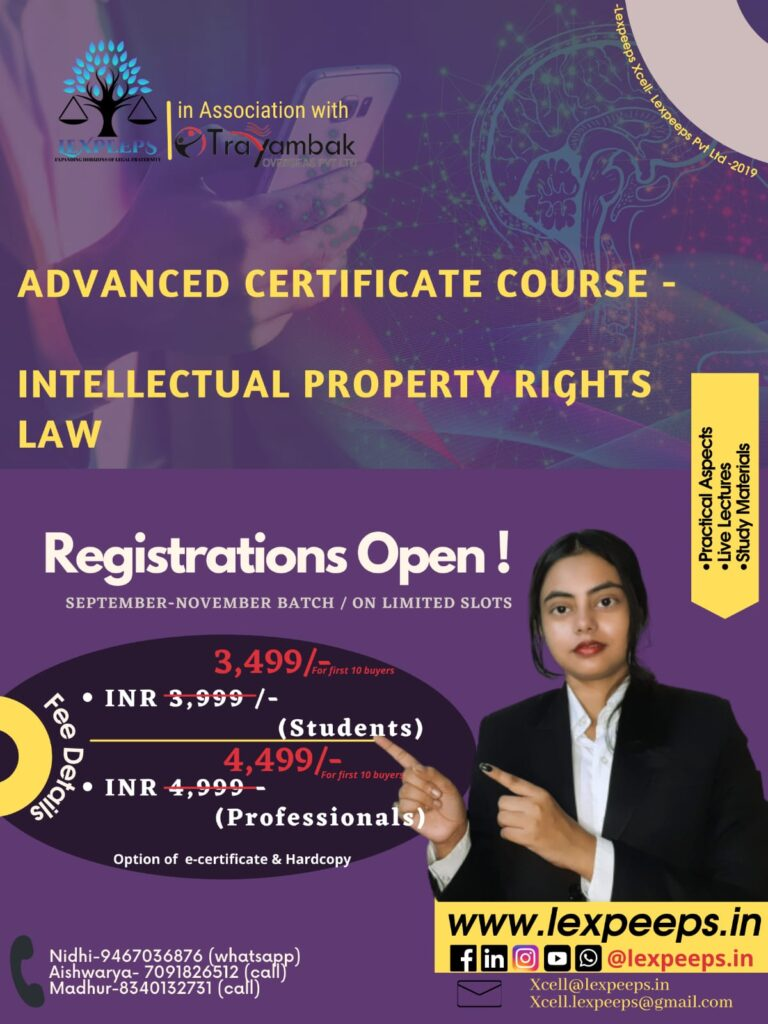 For regular updates, join us:
WhatsApp Group:
https://chat.whatsapp.com/GRdQLsHRwmB7QVRmS3WK
Telegram:
LinkedIn:
https://www.linkedin.com/company/lexpeeps-in-lexpeeps-pvt-ltd