About the company
Information Technology & Services • 501-1,000 employees 646 on LinkedIn
Replicon, the Time Intelligence company, has over 20 years of industry leadership and is pioneering a new approach to time management. Time Intelligence elevates time as a strategic asset within an organization, to improve operational productivity, performance, and profitability. Replicon's Time Intelligence Platform offers solutions for global time and gross pay compliance, enterprise time management for ERP, professional services automation, and an SDK for continued development – expanding the company's award-winning portfolio of cloud-based products, including complete solution sets for client billing, project costing, and time and attendance.
Replicon supports thousands of customers across 70 countries, with over 400 employees around the globe including the United States, Canada, India, Australia, and the United Kingdom.
To learn more, visit www.replicon.com.
Job Description
Position Overview:
Replicon", The Time Intelligence™ Company, has a comprehensive suite of products, powered by the Time Intelligence Platform, to manage enterprise time, projects, people, costs, gross pay & profits. We support more than 1.5 million people across thousands of customers spanning 180+ countries around the globe.
Replicon offers a fast-paced, innovative environment where you will be a key player enabling the Sales Organization, Product, Customer Support, Compliance, Finance, and other teams to meet company objectives and the overall business development of Replicon. The Legal function at Replicon also offers the opportunity of working on challenging assignments from time to time which hold the potential for enormous learning and growth. At Replicon, your integrity and reliability are as important as the talent and effort you put into your work.
We are looking for a Legal Counsel specializing in SaaS or technical product contract drafting, review and negotiation on an end-to-end basis, preferably on a global scale, to operate from our Bangalore office (currently WFH) reporting to our Global Head of Legal.
You should either be working or be ready to work primarily the North American Shift and be flexible to take calls outside this time frame as well, based on business exigencies.
You Have:
Law Degree from an accredited university. Minimum 3-5 years of post-qualification experience specifically in drafting, reviewing, and negotiating SaaS contracts.
Experience gained in a multi-national company or reputed law firm with significant exposure to supporting SaaS based corporate and commercial work. Ability to apply legal principles and product knowledge in
a commercial transaction to achieve closure.
Outstanding interpersonal skills and ability to interact responsibly, effectively, and efficiently with all levels of stakeholders inside and outside the organization. Ability to identify and articulate own areas of improvement in terms of knowledge and personal competency and use other team members or external resources to fill these gaps.
Experience operating in multiple technology platforms, proficiency with Microsoft Applications including Excel, Word and PowerPoint required, experience in DocuSign Reports or similar electronic signature application is a plus.
Strong process orientation and good analytical skills.
How to Apply?
Interested candidates to share their CVs to shankhinee.b@replicon.com.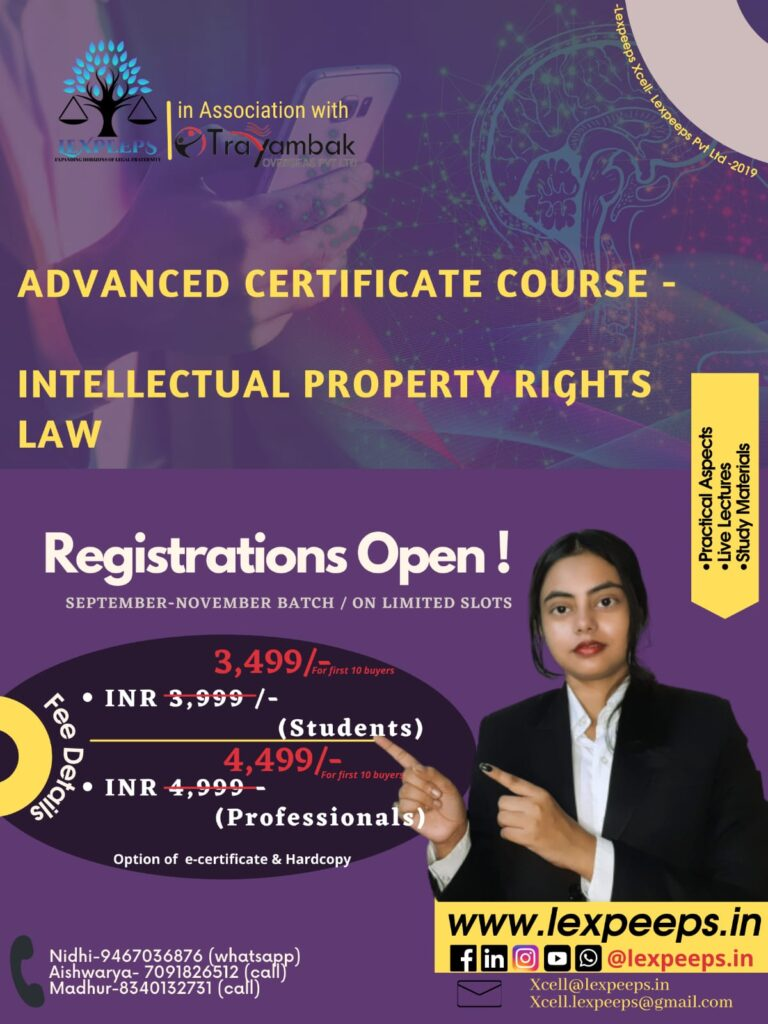 For regular updates, join us:
WhatsApp Group:
https://chat.whatsapp.com/GRdQLsHRwmB7QVRmS3WK
Telegram:
LinkedIn:
https://www.linkedin.com/company/lexpeeps-in-lexpeeps-pvt-ltd