Job Description
Job Profile for Legal Associate with Suipotens Law Office would be as under:
• Complete Management of Filing of Applications/ Petitions with District Court of Gatam Buddh Nagar, UP-RERA/Appellate, Delhi District Courts, Delhi High Court, NCLT/NCLAT-New Delhi, Allahabad High Court & Supreme Court of India (including management at Registry Section w.r.t. timely curing the defects and getting matters listed for hearing at concerned Courts) • Complete Co-ordination with the team members
w.r.t. the matters prepared and filed, then regarding their listing and then hearing. Complete end-to-end coordination with the in-house team members and clients.
• Complete Management of attending the matters withSr. or Arguing Counsels before the concerned Courts and briefing them the matter before the date of hearing.
• Assisting the Arguing Counsels with the preparation of cases along with coordination with in-house team members w.r.t. such cases to be prepared and argued before the concerned Courts.
• Meeting with clients/assisting clients in clarification of doubts/preparation of cases in said respect in consultation and coordination with in-house management/senior partners of firm.Drafting/Pleading, Appearances, Legal ResearchAptitude, Commutation/Travelling, Good Interpersonal Skills and fluency in English shall remain essential elements of the prospective candidate.
How to Apply?
https://www.linkedin.com/jobs/view/2735156587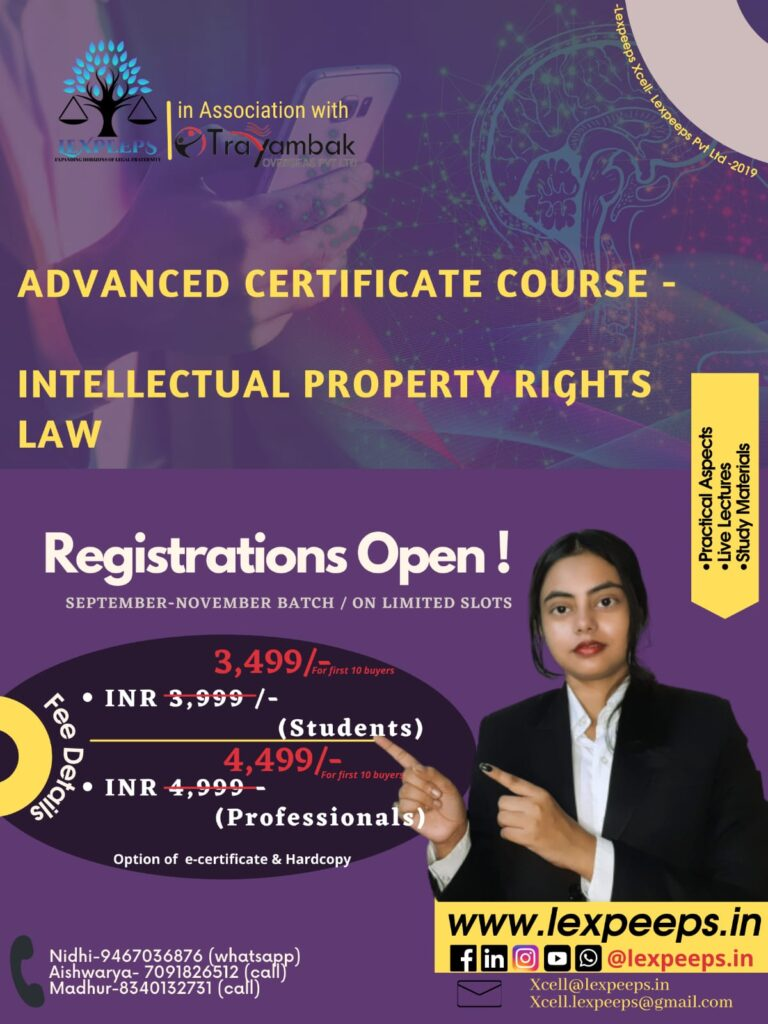 For regular updates, join us:
WhatsApp Group:
https://chat.whatsapp.com/GRdQLsHRwmB7QVRmS3WK
Telegram:
LinkedIn:
https://www.linkedin.com/company/lexpeeps-in-lexpeeps-pvt-ltd