About Job
Sony Pictures Entertainment is a leading creator and distributor of entertainment products, services and technologies. Our global operations encompass motion picture production and distribution ,television production, programming and syndication, home video acquisitions and distribution, operation of studio facilities, development of new entertainment technologies and distribution of filmed entertainment in over70countries.
Sony Pictures Entertainment is looking for a Manager – Legal to join our team.
Based in our Mumbai office, this position will focus primarily on transactions to develop, produce, acquire and distributeproduct for SonyPicturesInternationalProductionsthroughouttheworld in Indianlanguages and also distribution contracts for the Hollywood film distribution business of the company.
Thisattorney will workcloselywith the Head of Legal Affairs and seniorbusiness and financeexecutivesworldwide todocument and administer development,production,co-production,financing, distribution andsales/ licensingagreements for motionpictureand television productions.
KeyResponsibilities:
Negotiate and draftcontracts forallaspects of motion pictureand television content development and production.
This will include allabove-the-linecontracts: talent engagement,co-production arrangements, rights acquisition and licensing.
Review, perfect and approve chain of title on developments and productions with a view to assess and minimize risk. Review and track third party obligations with respect to licensing of adaptation rights including film remake rights.
Review scripts and content for pre-development and pre-exploitation clearances with IP and other third-party rights.
Negotiate and draftliterary works option and purchase contracts, rights acquisition and licensing contracts.
Negotiate and draft rights sale and licensing contracts for exploitation of content through all modes and platforms and output deals.
Negotiate and draft all contracts pertaining to marketing and promotion of content produced and/or distributed including in-film product placements, co-branding etc.
Negotiate and draft all manner of assignments,releases, contingent compensation definitions and standard definitions,settlement agreements etc.
Contractexecution, administration and management.
Liaise with Head Office Legal Team in Los Angeles.
Maintain and update status reports on ongoing projects by collating updates received from all departments.
Research and preparenecessarybackground information and counsel briefing and internal notes forlitigation preparation.
Research related to contract laws, arbitration laws,privacyrights,copyrightlaws,internationalsubsidies, tax credits,guild requirements and related matters and circulating notes on key developments impacting business to keep the team abreast of all relevant information.
Perform other relatedduties as assigned.
Job Requirements:
LLB from a reputed institute.
Minimum 7 years' experience in entertainment law preferably motion picture and television financing, production and exploitation.
Must be proficient in Microsoft Word.
Must have excellent negotiation and communication skills (written and oral).
Additional language skills will be an advantage
Link to Apply
Click here to Applyhttps://spe.wd1.myworkdayjobs.com/Sonypictures/job/Mumbai-India/Manager–Legal_JR21-10518/apply
Editor: Mudit Jain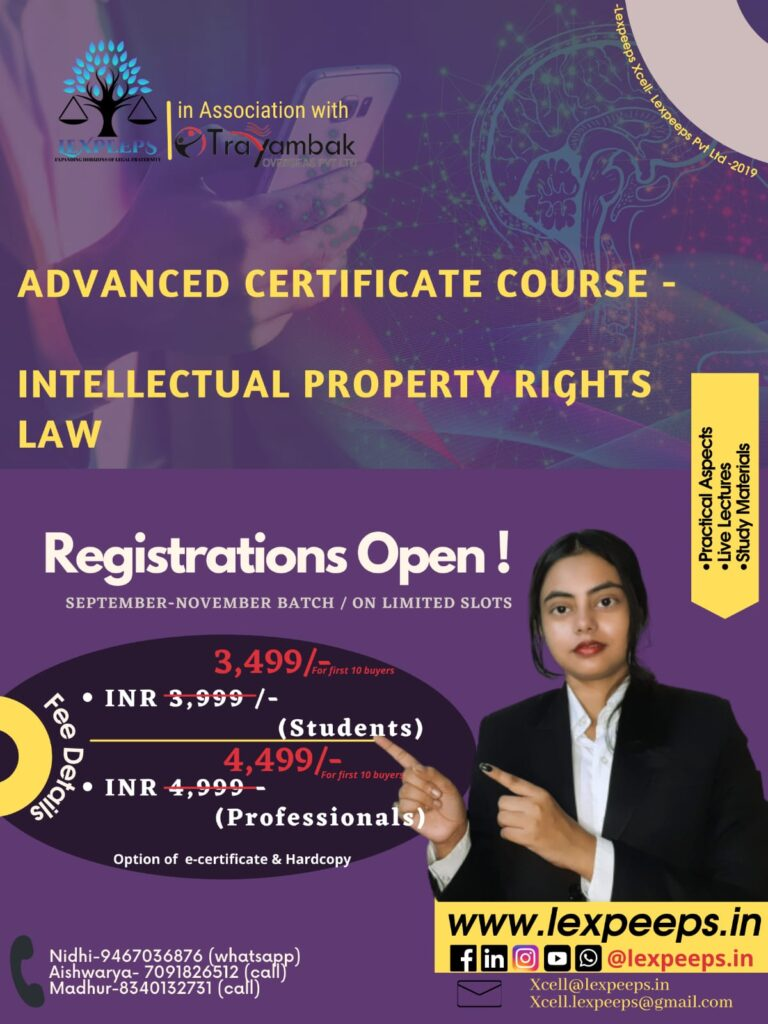 For regular updates, join us:
WhatsApp Group:
https://chat.whatsapp.com/GRdQLsHRwmB7QVRmS3WK
Telegram:
LinkedIn:
https://www.linkedin.com/company/lexpeeps-in-lexpeeps-pvt-ltd