Position: Legal Counsel
Job description
GSK is a science-led global healthcare company with a special purpose: to help people do more, feel better, live longer. Our values and culture put people at the centre of what we do to support the success of our business. That includes the Legal function – our vision is to run Legal like a business for the business. We focus on delivering excellent advice to achieve GSK's Innovation, Performance and Trust priorities with courage and accountability. We invest in people so that everyone can be themselves, feel good and keep growing. Legal Contracting Network (LCN) is a new, cutting-edge Legal group located in Asia, Europe and the US, bringing together the responsibilities, drafting, reviewing and finalization of contracting. It will deliver effective and efficient legal support for contracting that is simplified and consistent. By joining our dedicated team of lawyers, and paralegals, you will become part of a world-class contracting support function located at our new Global Capabilities Centre in Bengaluru, India. Along the way you will have many opportunities to learn, develop and be a key member of the team that will strengthen our support capabilities and deliver on the success of our business.
This role will provide YOU the opportunity to lead key activities to progress YOUR career.
As a member of the LCN Delivery Team, you will be accountable for providing quality contracting support on a global basis for various GSK stakeholders. Responsibilities include:
Providing quality contracting support autonomously to the business. This includes providing analysis, drafting and counsel on transactions, including any related legal, policy, regulatory and compliance issues—integrating legal knowledge with sound business understanding.
Handling end to end pharma commercial contracts. Conduct research on various legal issues. Perform or support due diligence on proposed transactions.
Review and interpret new or pending legislation and regulations impacting contracting to ensure compliance and share knowledge with the rest of the team.
Aware of departmental guidance on best practices, processes, templates, clauses and playbooks.
Familiarity with global privacy law and GDPR.
This role requires a broad-based provision of legal support and expertise in worldwide pharma commercial transactions.
Collaborate with and provide counsel to numerous relevant stakeholders including interactions with senior leaders in the Biopharma organisation.
The role can work on matters up to medium complexity with greater support from their line manager or other relevant colleagues.
Understand legal and financial risks and implications of contracts.
Agility to become quickly familiar and proficient with Conga, the Contract Lifecycle management system.
Other duties as assigned.
If you have these skills, we would like to speak to you.
Qualified lawyer with minimum 7+years' experience in a law firm and/or in-house, including relevant experience in commercial contracting globally.
Willingness to work flexible hours as this position supports global business in different geographies.
Why GSK?
Our values and expectations are at the heart of everything we do and form an important part of our culture. These include Patient focus, Transparency, Respect, Integrity along with Courage, Accountability, Development, and Teamwork. As GSK focuses on our values and expectations and a culture of innovation, performance and trust, the successful candidate will demonstrate the following capabilities.
GSKIndia_Legal
*LI-GSK
Our goal is to be one of the world's most innovative, best performing and trusted healthcare companies. We believe that we all bring something unique to GSK and when we combine our knowledge, experiences and styles together, the impact is incredible. Come join our adventure at GSK where you will be inspired to do your best work for our patients and consumers. A place where you can be you, feel good and keep growing.
Important notice to Employment businesses/ Agencies
GSK does not accept referrals from employment businesses and/or employment agencies in respect of the vacancies posted on this site. All employment businesses/agencies are required to contact GSK's commercial and general procurement/human resources department to obtain prior written authorization before referring any candidates to GSK. The obtaining of prior written authorization is a condition precedent to any agreement (verbal or written) between the employment business/ agency and GSK. In the absence of such written authorization being obtained any actions undertaken by the employment business/agency shall be deemed to have been performed without the consent or contractual agreement of GSK. GSK shall therefore not be liable for any fees arising from such actions or any fees arising from any referrals by employment businesses/agencies in respect of the vacancies posted on this site.
It has come to our attention that the names of GlaxoSmithKline or GSK or our group companies are being used in connection with bogus job advertisements or through unsolicited emails asking candidates to make some payments for recruitment opportunities and interview. Please be advised that such advertisements and emails are not connected with the GlaxoSmithKline group in any way.
GlaxoSmithKline does not charge any fee whatsoever for recruitment process. Please do not make payments to any individuals / entities in connection with recruitment with any GlaxoSmithKilne (or GSK) group company at any worldwide location. Even if they claim that the money is refundable.
If you come across unsolicited email from email addresses not ending in gsk.com or job advertisements which state that you should contact an email address that does not end in "gsk.com", you should disregard the same and inform us by emailing askus@gsk.com, so that we can confirm to you if the job is genuine.
Link to Apply
Click here to apply https://gsk.wd5.myworkdayjobs.com/en-US/GSKCareers/login?redirect=%2Fen-us%2FGSKCareers%2Fjob%2FBengaluru-Luxor-North-Tower%2FLegal-Counsel_271397%2Fapply%3F%26source%3DLinkedIn
Editor: Mudit Jain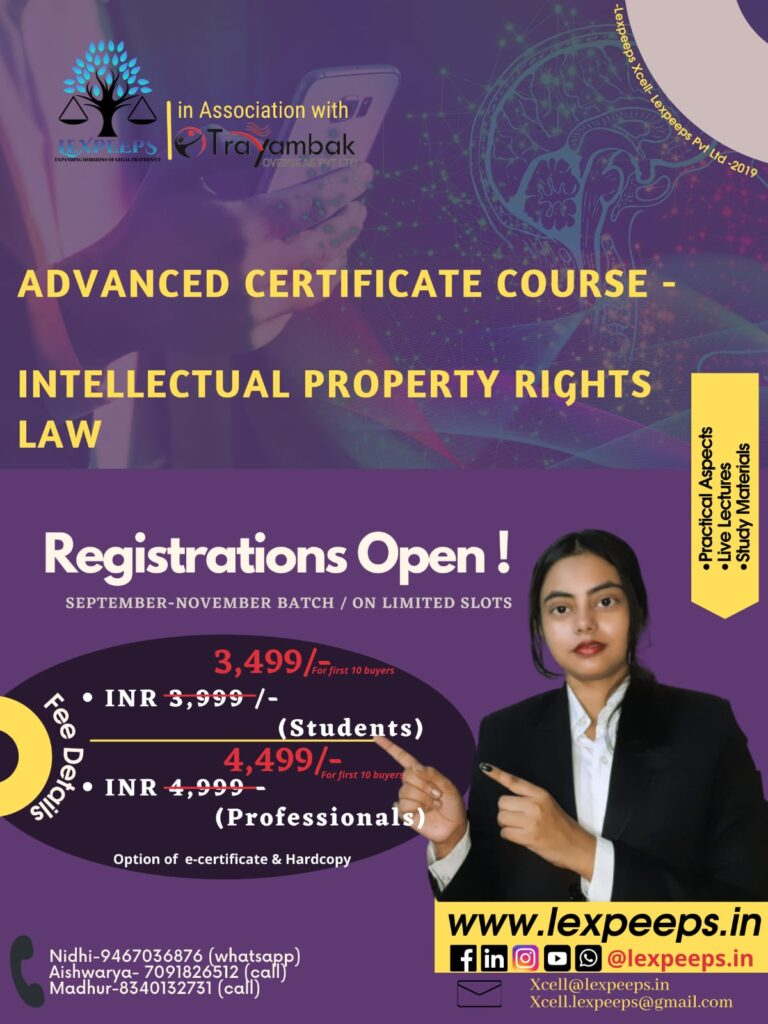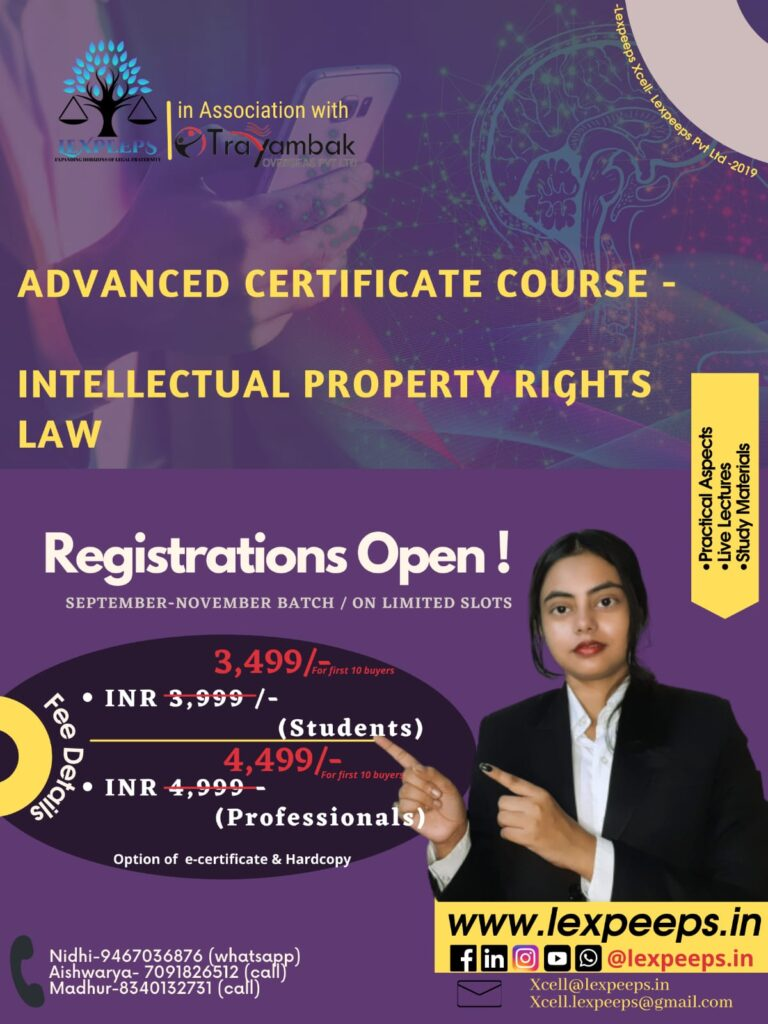 For regular updates, join us:
WhatsApp Group:
https://chat.whatsapp.com/GRdQLsHRwmB7QVRmS3WK
Telegram:
LinkedIn:
https://www.linkedin.com/company/lexpeeps-in-lexpeeps-pvt-ltd