ICFAI Law School is organising a three-day international conference on Space Maneuvers: The Future Perplexities from October 14 to 16, 2022 in hybrid mode.
ABOUT
The Global Network was created in 1992 to build a global consciousness and active constituency to protect space from escalating debris in orbit, militarization and weaponization, the extension of nuclear power into outer space, and concerns about ozone depletion due to mounting launches. Since the inception of the space race, the arms race has continually moved into space.
For years, the U.S. Space Command, as stated in its 1997 publication 'Vision for 2020', has expressed intentions "to control space…dominate space…and deny other nations access to space." It is crucial that the movement to stop this new round in the arms race moves quickly ahead.
ELIGIBILITY
Original submissions are invited from undergraduate and postgraduate students, industry practitioners, academicians, and research scholars.
THEME
International Legal Regime on Global Governance of Space- Future Prospects
Emerging Space Issues under the Rule of Law
National Legislation(s) on the Regulation of the Outer Space Activities
Capacity-building of the nations in Space law and Policy
Promotion of Peaceful Use of Outer Space
Commercialisation and Privatisation of Space vis-à-vis Space Sustainability
International and National Space Laws dealing with IPR
The intersection of International and National Space Laws and Environmental Conservation
International and National Remote Sensing Policies and Related Issues
Best practices in sharing Data pertaining to Outer Space in achieving sustainability
The list above is only suggestive but not exhaustive.
SUBMISSION GUIDELINES
Word Limit: Min 5000 Words
Font & Size: Times New Roman, 12
Footnotes: Times New Roman, 10
Main Content: Times New Roman, 12
Headings: Times New Roman, 14
Spacing: 1.5
Abstract: 300 – 500 words
Keywords: Min 5
The Abstract Submission must be accompanied by keywords and a cover page consisting of the author's details.
REGISTRATIONS
Paper Presentation
For Academicians/Professionals and Research Scholars: INR 2000 each author
For Students: INR 1000
Co-authorship of up to two authors is permitted with the submission of registration fees by both authors separately.
International Participants – $50
Poster making Competition
For all Participants: INR 1000
AWARDS
Paper Presentations
Best Research Paper: INR 7000
Second Best Paper: INR 5000
Third Best Paper: INR 2000
Poster Making Competitions
Best Poster: INR 5000
Second Best Poster: INR 3000
Third Best Poster: INR 2000
IMPORTANT DATES
Last Date for submission of Abstract: September 20, 2022
Last Date for submission of Full Papers: October 3, 2022
Intimation of Acceptance: Within 72 hours of Submission
LINKS
Disclaimer: All information posted by us on Lexpeeps is true to our knowledge. But still, it is suggested that you check and confirm things on your level.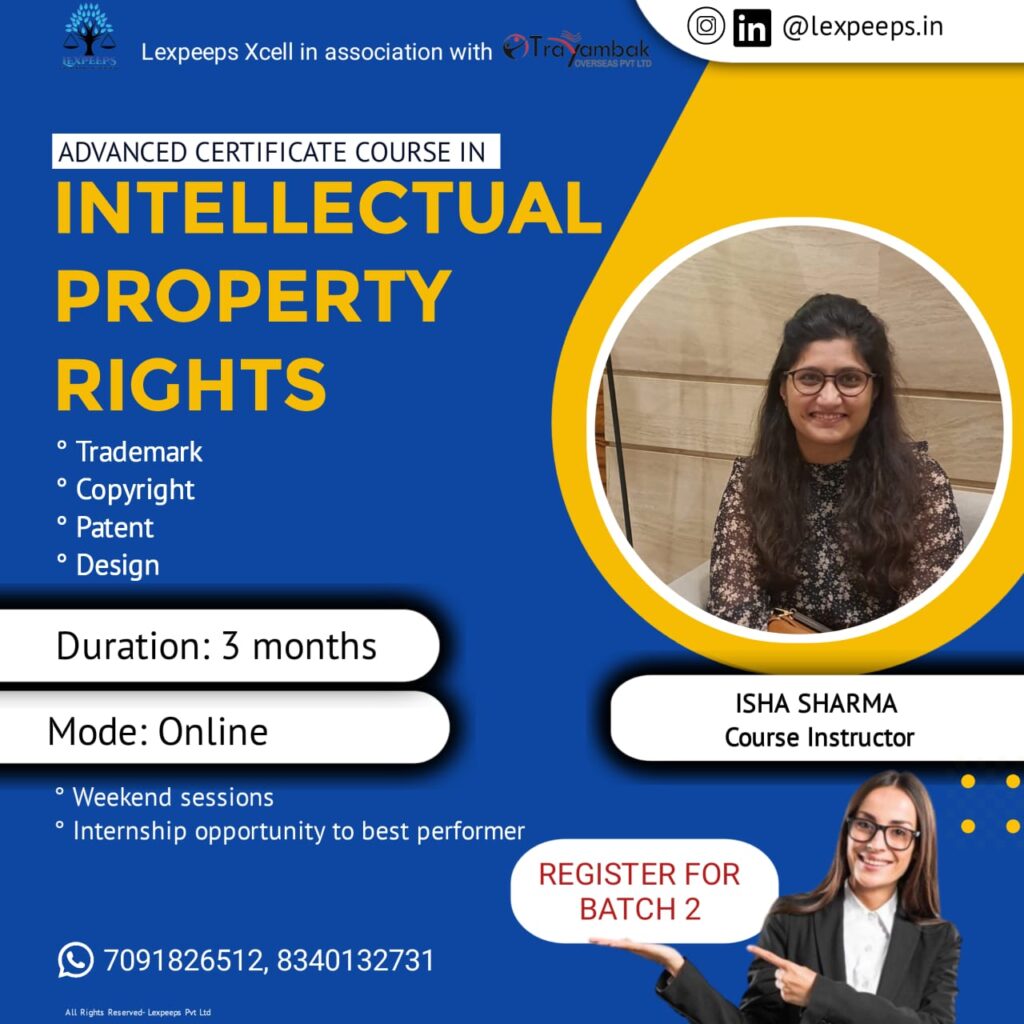 WhatsApp Group:
https://chat.whatsapp.com/G4bxdgRGHY8GRzOPSHrVwL
Telegram:
LinkedIn:
https://www.linkedin.com/company/lexpeeps-in-lexpeeps-pvt-ltd