About the Organiser
Swami Vivekanand Subharti University was established under the aegis of Subharti K.K.B. Charitable Trust, Meerut, under section 2(f) of the University Grants Commission (U.G.C.) Act, 1956.
Sardar Patel Subharti Institute of Law (SARPA-SIL) has been established in the year 2002 with the permission and approval of BCI, New Delhi and State Government of UP.
Unmukt Bharat is a Non-Political organisation for an Ideal Nation. UB is a conjugation of nationalists. Individuals who realise their duty towards the nation and are inclined to work for the betterment of the Nation. Uniting those who are vigilant towards their responsibilities towards the society and beloved Mother India.
About the Debate
Time of debate: 9:00 am
Mode: Online
LEVEL
For Higher Secondary Level
For Degree Level
DATE OF COMPETITION
9th April 2022
11th April 2022
ELIGIBILITY
11th & 12th Grade
Pursuing Graduation or Post graduation from any field
TOPIC
"RELIGION BASED ADDRESS BY POLITICIANS IS AGAINST PUBLIC POLICY AND STROKE ON HUMANITY"
OR
राजनेताओं द्वारा धर्म पर आधारित संबोधन- नीति विरुद्ध एवं मानवता पर कुठाराघात है"
"RELIGION BASED ADDRESS BY POLITICIANS IS AGAINST PUBLIC POLICY AND STROKE ON HUMANITY"
OR
राजनेताओं द्वारा धर्म पर आधारित संबोधन- नीति विरुद्ध एवं मानवता पर कुठाराघात है"

Team Composition
Each team shall consist of two speakers. One for the motion and another against the motion. Maximum two teams from any university/institute/school can participate.
Registration Details
Each team must register with the Organizing Committee of debate competition by filling registration form online available here.
Registration fee: Rs. 250/- Team (Early Bird: Rs. 200/- Team)
Important Dates
The deadline for registration (early bird) is 11:59 pm, 10th March 2022
The deadline for registration is 11:59 pm, 1st April 2022
Date of Competition: 9th & 11th April 2022
Disclaimer: All information posted by us on LexPeeps is true to our knowledge. But still, it is suggested that you check and confirm things on your level.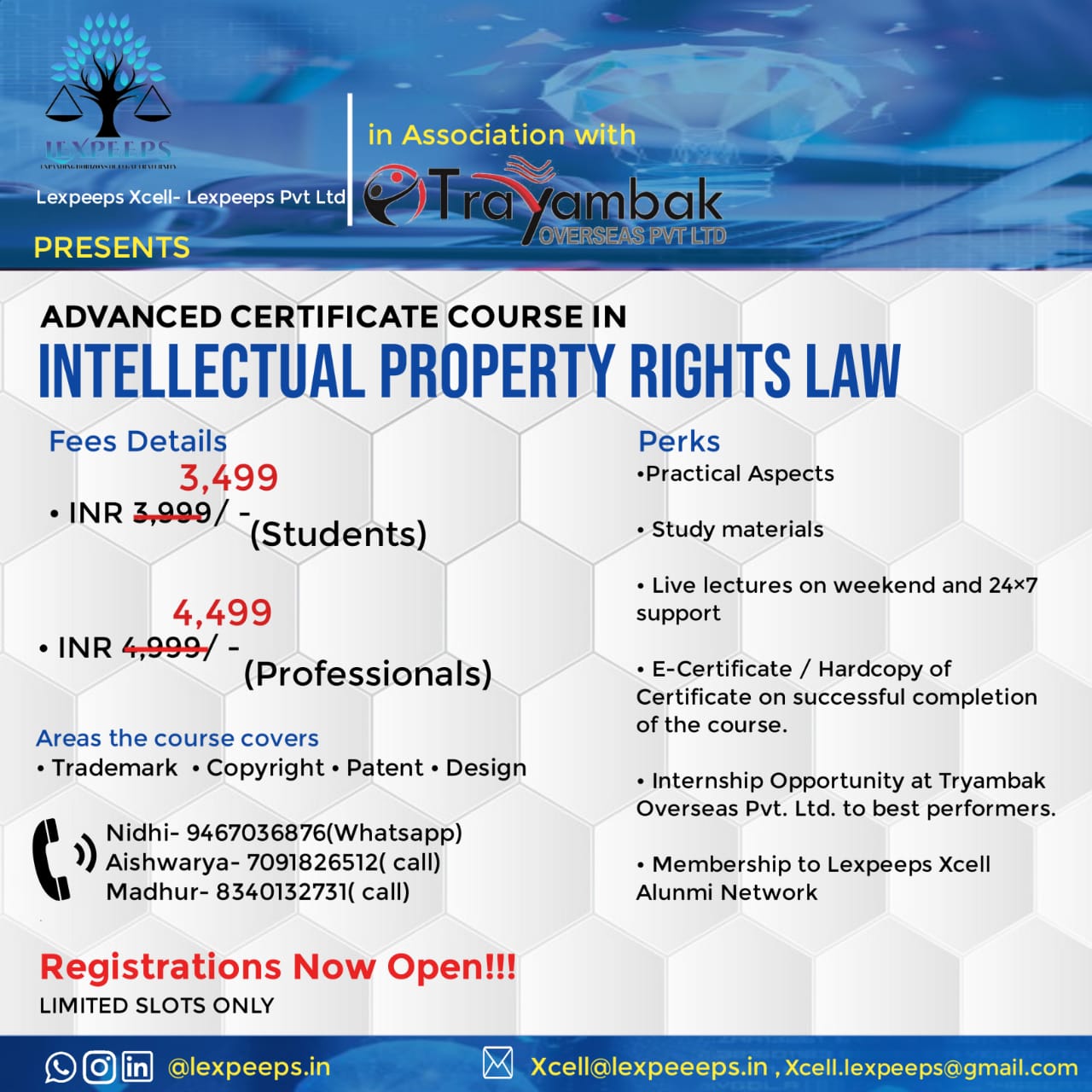 WhatsApp Group:
https://chat.whatsapp.com/GRdQLsHRwmB7QVRmS3WK
Telegram:
LinkedIn:
https://www.linkedin.com/company/lexpeeps-in-lexpeeps-pvt-ltd