About CCL, NLSIU
CCL is a multidisciplinary research centre engaged in socio-legal and policy research, law reforms, system reforms, and advocacy with the state and central governments to ensure accountability for the rights of the child.
The objectives of the Centre are to enable children to be treated as rights holders; to help institutionalize the human rights-based approach into policy, law and practice on children, and to build the capacity of state and civil society for the more effective realization of child rights.
About the Job Opportunity
The Centre for Child and the Law (CCL), National Law School of India University (NLSIU), Bangalore is currently looking for a Lawyer for a Project on Enabling Access to Justice for Children in Juvenile Justice System.
The work will include carrying out research on child rights, developing training resources, coordinate training programmes, knowledge generation, and performing other tasks for meeting project deadlines efficiently.
Duration of Engagement
January 1, 2022 to September 30, 2024
Salary
Consolidated Rs. 55,000/- to Rs. 60,000/- per month as a retainer depending on the qualifications of the candidate.
Qualifications
The applicant must have a Bachelor's or Master's degree in law from a recognized University.
Should be enrolled in the Bar Council and be eligible to represent before a court of law.
Have at least two years of experience practicing before any court of law (OR) in legal research in human rights, preferably child rights.
Must have proven fluency in written and spoken Kannada and English
Initiative and the ability to work on his/her own will be appreciated.
Procedure to Apply
Interested applicants may write to ccl@nls.ac.in attaching an updated CV and a Statement of Purpose.
Last Date to Apply
December 5, 2021 (Extended)
Work Location
CCL NLSIU and Government Boy's Observation Home, Madivala, Bengaluru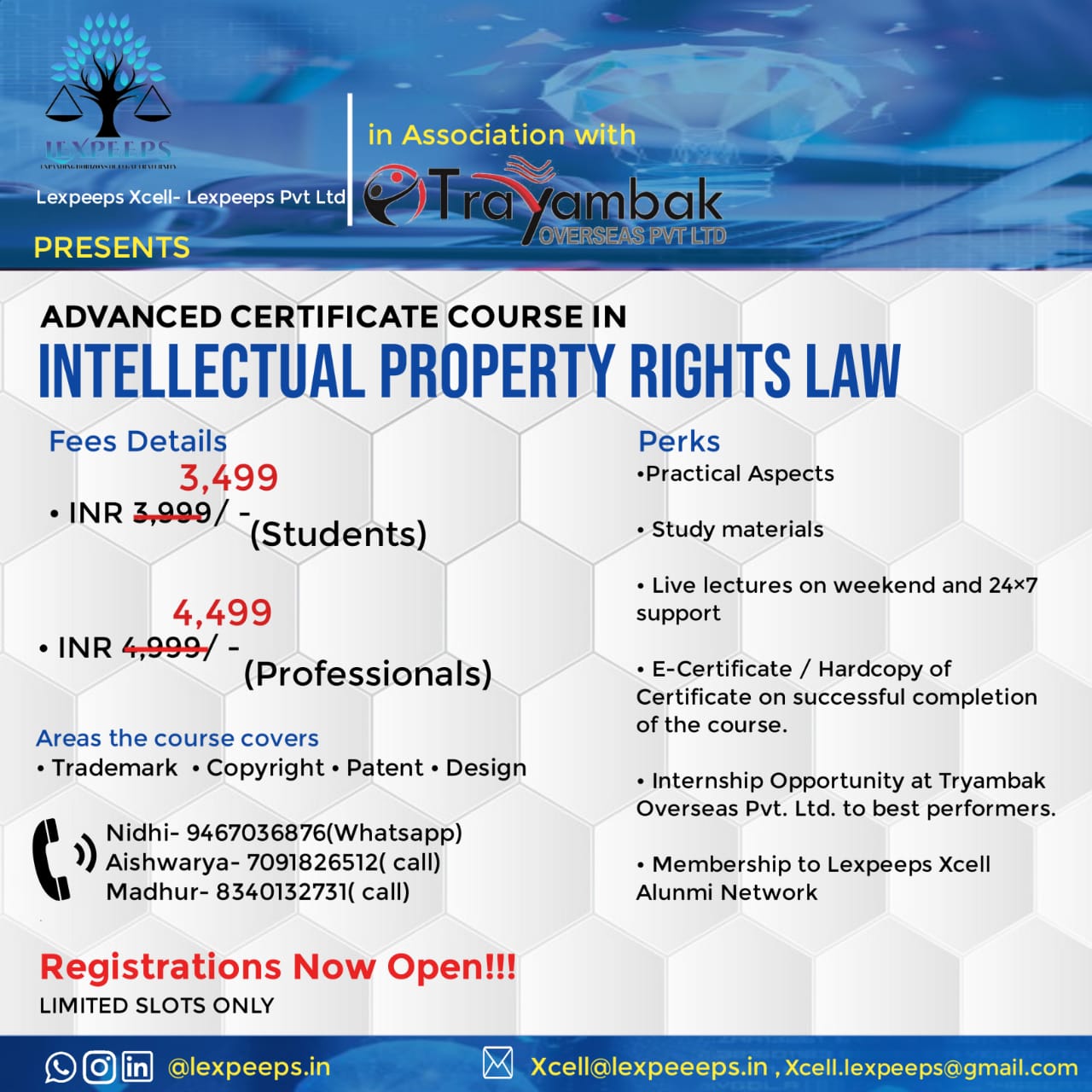 WhatsApp Group:
https://chat.whatsapp.com/GRdQLsHRwmB7QVRmS3WK
Telegram:
LinkedIn:
https://www.linkedin.com/company/lexpeeps-in-lexpeeps-pvt-ltd