About PlanT – LLB ̊
PlanT aims to make life during and post one's education easier through an Experience-Based Teaching & Learning Model to encourage discourse on the various opportunities and career options.
PlanT – LLB ̊ has been created specifically for students who are either currently pursuing/have completed their LLB degrees. This can help students & graduates make informed decisions about what they wish to do and how they can do it.
They have specialized series that cover different opportunities that a student may pursue during & post their LLB degree. This helps identify the various avenues/ opportunities of relevance, how to go about selecting them & what bearing this could have on their goals. Each session is conducted by speakers who have been there & have experience, which is in pursuance of our motto of enhancing awareness and creating information symmetry through an Experience-Based Teaching and Learning model.
About the Opportunity
PlanT aims to encourage a discourse on the various opportunities and career options for students. This can only be achieved when the students and young professionals themselves are involved in this process. To this end, we encourage students and graduates both from any and all fields of study to be an active part of the PlanT community. We welcome your contributions to PlanT by Volunteering with us.
Vacancies
Applications are invited to join Plan-T as General Volunteers.
You can alternatively also join as a volunteer in any of the following teams
Drafting & Editing Team
Design Team
Business Development Team
Mode of Internship
The Volunteer Program at PlanT – LLB ̊ would be remote and virtual.
Roles and Responsibilities of the Volunteer
Scouting out accomplished individuals to be interviewed by PlanT – LLB ̊ as a part of the 'Experienced based Education and Learning' initiative
Creating an extensive database of outreach contacts.
Assisting in formulating and executing a marketing strategy for PlanT – LLB ̊.
Drafting and editing content for Plant LLB ̊ depending upon requirement (Drafting & Editing Team)
Eligibility
Students currently enrolled in any course/program in a University/College in India.
Professionals could also apply to join in leadership roles in different verticals.
Basic skills in using MS Office.
Stipend
No stipend will be provided.
Contact Deails
E-mail ID: ebtl.plant@gmail.com
You can find Plan-T's videos here.
Link to apply
https://forms.gle/oS5Cp6NfL6dR3osEA
Disclaimer: All information posted by us on LexPeeps is true to our knowledge. But still, it is suggested that you check and confirm things on your level.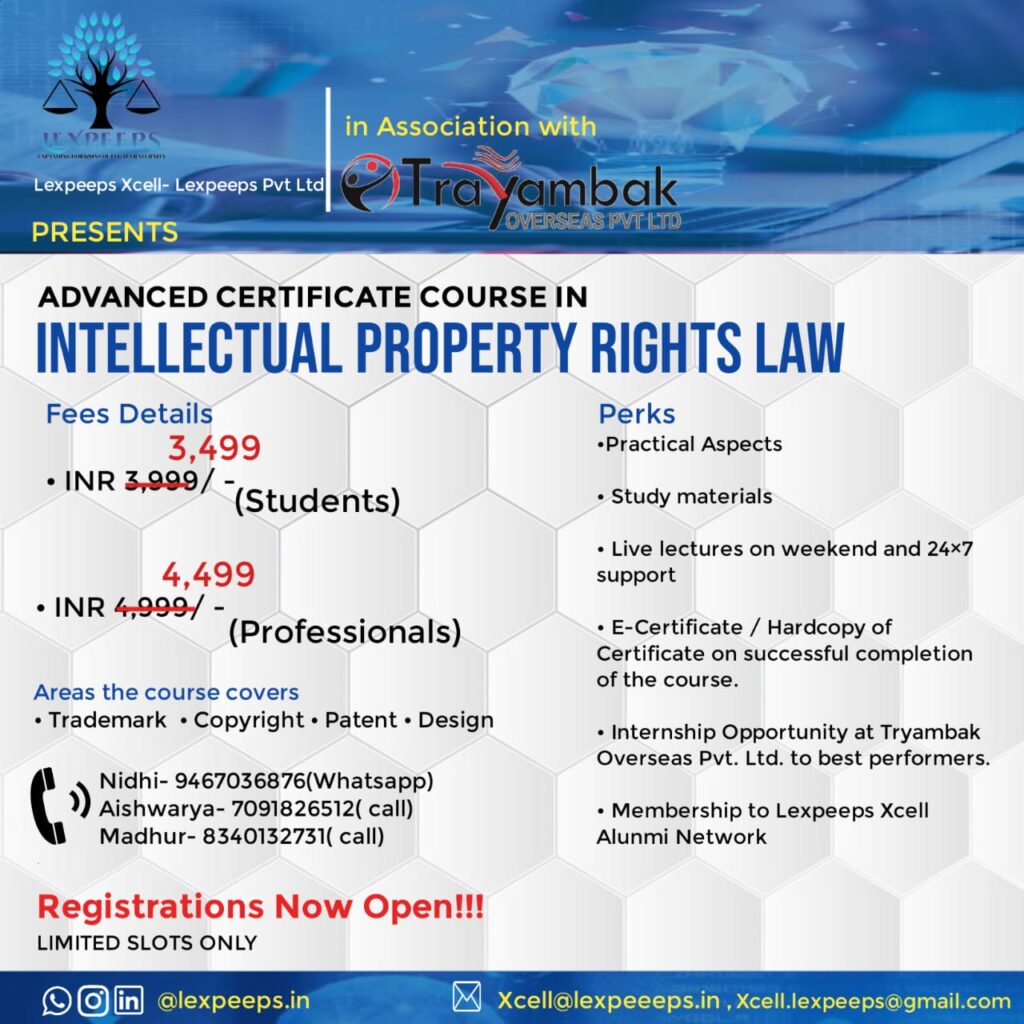 For regular updates we can catchup at-
WhatsApp Group:
https://chat.whatsapp.com/GRdQLsHRwmB7QVRmS3WK
Telegram:
LinkedIn:
https://www.linkedin.com/company/lexpeeps-in-lexpeeps-pvt-ltd