About the Organization
Uttar Pradesh Judicial Reforms Council is a part of Women's Indian Chamber of Commerce and Industry (WICCI), which is a premier National Business Chamber for Women envisioning Global Impact for Women Entrepreneurs, Businesswomen and Professionals from all walks of life. Supported by the massive global and influential women's networks viz. G100, ALL Ladies League (ALL), Women Economic Forum (WEF) and SHEconomy, with 250,000 members and industry leaders worldwide, WICCI drives fundamental changes in governmental policies, laws, incentives and entrepreneurial ecosystems, with a view to robustly encourage and empower women in business, industry and commerce across all sectors and fields.
About the Competition
To encourage participation in the politico-legal status quo and recognise the talent vested in individuals, Uttar Pradesh Judicial Reform Council, WICCI is organizing a Slogan & Poster Making Competition on the topic "Decision of Withdrawal of Farm Laws – Good or Bad" on the occasion of "Law Day" on 26th November 2021.
General Information
E-Certificates shall be sent to the participants on their registered email ids.
Word limit for slogans is 20 (excluding spaces and punctuation).
The slogan can be in either English or Hindi.
Posters have to be made on A4 or A3 size paper. The choice of colours is left up to the participants.
Digitalised posters shall not be accepted. Posters should be handmade.
There is no age limit.
Registration
Participants need to submit their details and their poster/slogan via the Online Registration Form through the prescribed mode latest by November 24, 2021. The confirmation for the same needs to be retained.
The registration fee for the competition is Rs. 20/-. The payment details are as follows:
Name: D Monalisha Rao
Mobile No.: 8617780139 (Google Pay, Paytm, Phone Pay accepted)
Contact Information
E-mail ID: jrc.wbhrc@gmail.com
Event Coordinator: Anvesha Chaturvedi [+91 9695811323]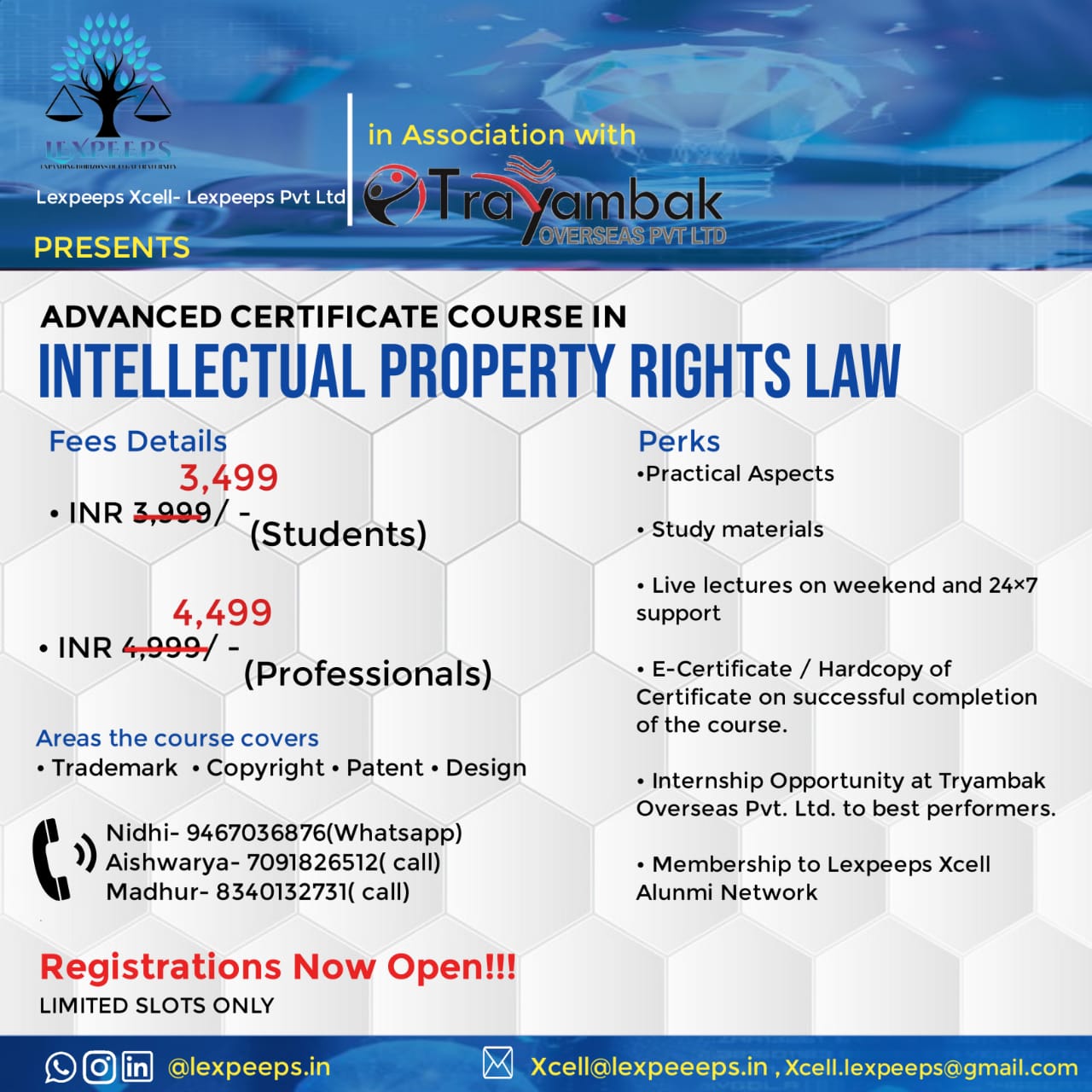 WhatsApp Group:
https://chat.whatsapp.com/GRdQLsHRwmB7QVRmS3WK
Telegram:
LinkedIn:
https://www.linkedin.com/company/lexpeeps-in-lexpeeps-pvt-ltd