Centre for Labour Law Research and Advocacy, National Law University Delhi is organizing a Panel Discussion on Erotic Dance as Labour on October 31, 2022.
ABOUT
Moving away from the morality-decency-dignity framework, is there a need to regulate the working conditions of bar dancers and other erotic dancers through the labour rights paradigm? Is labour law an answer to deconstruct 'shame' and other exclusion practices against the erotic dancers?
Have the non-regulation of their working conditions invisibilised the erotic dancers as workers? How do the voices of erotic dancers get mobilised and what do they say about their work? The Panel Discussion seeks your intellectual engagement with such questions.
ELIGIBILITY
The Panel Discussion is open for all.
PANELISTS
Adv. Veena Gowda, Advocate, High Court & Trial Courts, Mumbai
Dr. Sameena Dalwai, Professor, Jindal Global Law School.
Dr. Brahma Prakash, Assistant Professor at the School of Arts and Aesthetics, Jawaharlal Nehru University, New Delhi
Moderator: Dr. Sophy K.J., Associate Professor and Director, Centre for Labour Law
Research and Advocacy (CLLRA), National Law University, Delhi.
DETAILS
Date: Monday, 31st October, 2022.
Time: 3 PM to 4.30 PM
Venue: Room No. 406, National Law University, Delhi, Sector 14, Dwarka, New Delhi
https://docs.google.com/forms/d/e/1FAIpQLSdnHLNVFPPqbQ88NuentTtGiRfhxwmTE6bFHx4TqfG-efMjdg/viewform
Disclaimer: All information posted by us on Lexpeeps is true to our knowledge. But still, it is suggested that you check and confirm things on your level.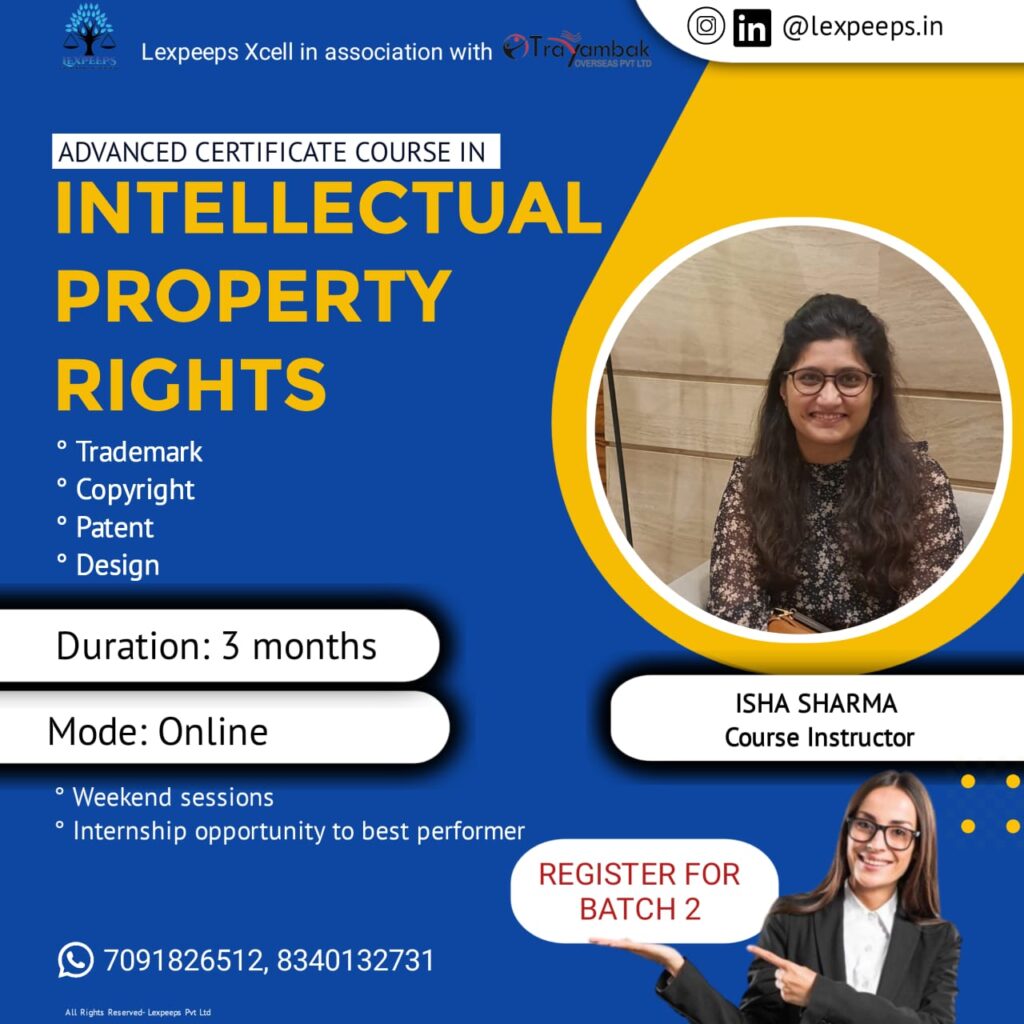 WhatsApp Group:
https://chat.whatsapp.com/G4bxdgRGHY8GRzOPSHrVwL
Telegram:
LinkedIn:
https://www.linkedin.com/company/lexpeeps-in-lexpeeps-pvt-ltd