Job Opportunity at IMS Learning Centre
We are looking for immediate hire at Prayagraj location
1. Mentor for Verbal Ability ( CAT, CLAT, BBA prep)
2. Mentor for Legal Aptitude (Law program)
E-mail resume on: gurmeet.singh@imsindia.com
Any genuine lead shall be highly appreciated.
Job Opportunity at Ess Kay Fincorp Ltd.
Requirement Legal officer & Sr.Legal Officer
Position Opening – 4
location- Jodhpur,Pali,Jalore, Shrohi,Barmer
Knowledge- Arbitration law,EPs, Negotiable Instrument Act (NI 138 Matters) Consumer Law,Criminal law.
Salary as per Industry.
Resume Share in Pdf version
Phone no.7412052970
Email- kailash.vishnoi@skfin.net
Job Opportunity at International Law and the Global South
International Law and the Global South is looking for one (1) student editor.
This is geared towards people interested in public international law, particularly critical perspectives.
Selections will be made based on the following:
-2 writing samples (atleast one should be independently authored and on international law.)
– you can mention any other experience in the field (moot/ internship etc)
-a quick phone call
-a short assignment
Perks- working on a blog is the easiest way to make friends with the best IL scholars around the world and for the more instrumental amongst you, it looks pretty good on LLM apps.
Please send your application to shubhangi.agarwalla@gmail.com
Job Opportunity for Freshers, Delhi
There is a requirement for 2-3 law graduates, freshers Or with some experience in a delhi based law firm with good clientele.
Office location – Jangpura, New Delhi.
Remuneration – around 20-25 k pm.
Basic requirements – Good drafting and communication skills .
Interested can send in their resumes to advsiddharthsaharan@gmail.com
And my linkedin folks , do spread the word. Someone, somewhere might just be looking for it.
Cyber Law and IPR Internship at Vidhik Movement
We are hiring Interns for following domains
✓ Cyber Journalist
✓Blog Writer
✓ Article Writer
Duration: 2 months ( After that it will be performance based.)
Perks and Benefits:
1. Certificate after successful completion of internship
2. Name of the Journalist and Writer under the reports, blogs and articles on the website.
3. Letter of Recommendation ( Based on Performance).
4. Work from Home
5. Opportunity to work with core team.
Eligibility:
Students of B.A.LLB , BBA.LLB and LLB HONS ( 2 year and above)
Contact details: 9610632721
aditisingh1714@gmail.com
Job Opportunity at Sapphire & Sage Law Offices
Team S&S invites applications for Gurgaon-based Litigation Lawyer at Sapphire and Sage Law Offices. The job will be a full-time engagement in the Real Estate and Litigation Sector, who could join the office physically from September 13th'21.
Roles and Responsibilities:
· Property Title Diligence and preparation of title reports
· Filing of IRP Claims
· Litigating Real Estate and other matters
· Drafting and Vetting of Contracts
Eligibility: Registered lawyers with relevant legal experience of 1-2 years in the Real Estate sector.
How to Apply: The screening would consist of a two-stage process based on CV and interview respectively. Interested candidates can drop a mail at contact@sapphireandsage.in with the subject 'Application for Real Estate Lawyer' till September 11th, 11:59 pm.
*It is important to abide by the subject line and deadline for applications. No applications will be accepted without and after the same respectively.
Job Opportunity at Yes Bank; Location Kolkata
YES Bank is hiring for its Kolkata location, a legal manager to handle the entire east region for its retail business.
Job Description:-
A key role as a member of In-House Retail Legal Team, the candidate should be proficient in legal drafting of all kinds of legal instruments in the lending business, which inter-alia include loan agreements, guarantees, mortgage documents, pledge deeds, hypothecation deeds and property laws and practice of the eastern region comprising of West Bengal, Odisha, Chhattisgarh, Bihar, Jharkhand and North Eastern States. Candidate should be thorough and confident in banking laws, transfer of property laws, Companies Act and should possess the legal analytical skills to work through different kinds of legal queries/problem statements. Candidate is expected to comprehend Title Search Reports for different kinds of properties, for Project funding and retail funding as well. He/ She is expected to coordinate with different Teams within the Bank and also stakeholders outside the Bank, such as Lawyers. Candidate should be willing to work as a dedicated team resource, effectively engaging and communicating with team members and should have a solution driven approach.
A qualified lawyer with a degree in law (LL.B/BA.LLB). Candidate must possess 4-5 years of prior Corporate experience of working with Pvt Banks /Small Finance Bank /HFCs/ NBFCs.
Interested candidates may send their Resume at kamil.sayeed@yesbank.in
Editor: Mudit Jain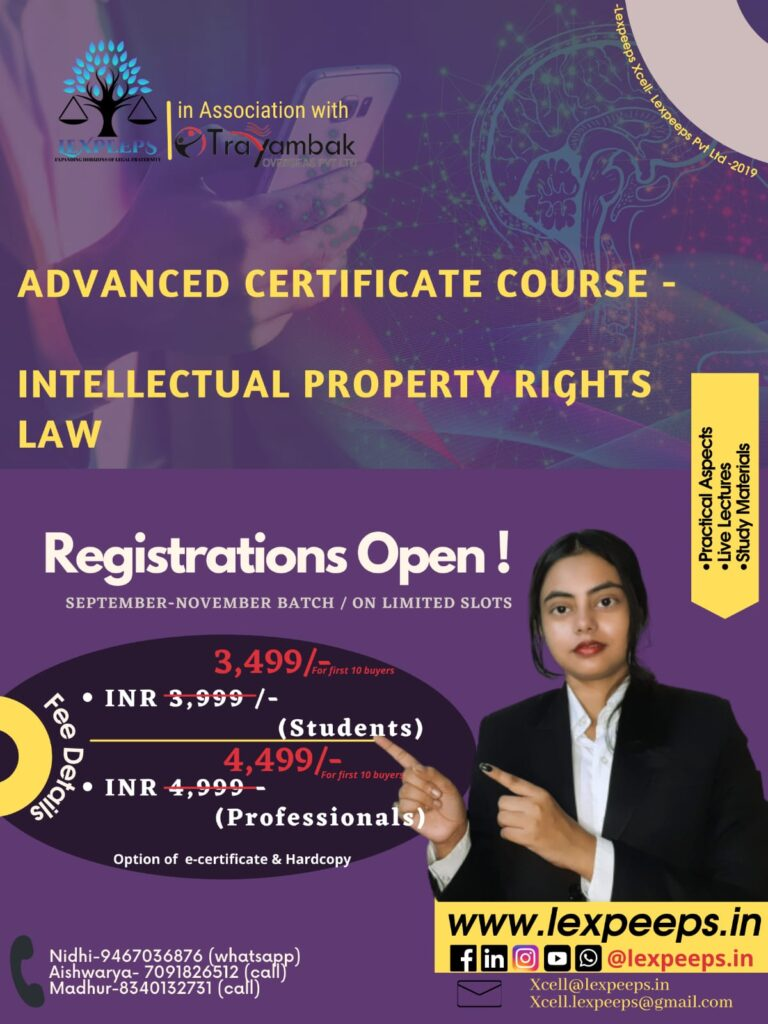 For regular updates, join us:
WhatsApp Group:
https://chat.whatsapp.com/GRdQLsHRwmB7QVRmS3WK
Telegram:
LinkedIn:
https://www.linkedin.com/company/lexpeeps-in-lexpeeps-pvt-ltd