About the Office of Adv Siddhant Madan
Mr Siddhant Madan is an advocate based out of New Delhi, India. He is a member of the Delhi High Court Bar Association. His primary practice areas are criminal and civil litigation, corporate (USA, Asia, Europe and Oceania regions), MSME disputes, real estate and matrimonial matters.
Responsibilities and Role
Drafting legal documents – ranging from criminal complaints, civil suits, client advisory, legal notices amongst others, undertaking in-depth research on various contentions – based on international and Indian laws, client communication, lead generation, handling client-wise matters, so on and so forth.
Qualifications
2nd year of the 3-year LLB course; or
4th year of the 5-year BA/BBA LLB course
Number of Interns Required
2 (Two) interns
Mode of Internship
Work from home
Stipend
Rs. 5000 fixed monthly stipend with Rs 500 per lead generated with no cap limit.
Duration
Minimum of 1 month
Extendable up to 3 months based on performance
Procedure to Apply
Please submit your resumes along with a cover letter at advsiddhantmadan@gmail.com with the subject "Internship Application".
Shortlisted applicants will be notified within 7 days of applying for post, which they shall go through an interview round.
Contact Details
Email Address: advsiddhantmadan@gmail.com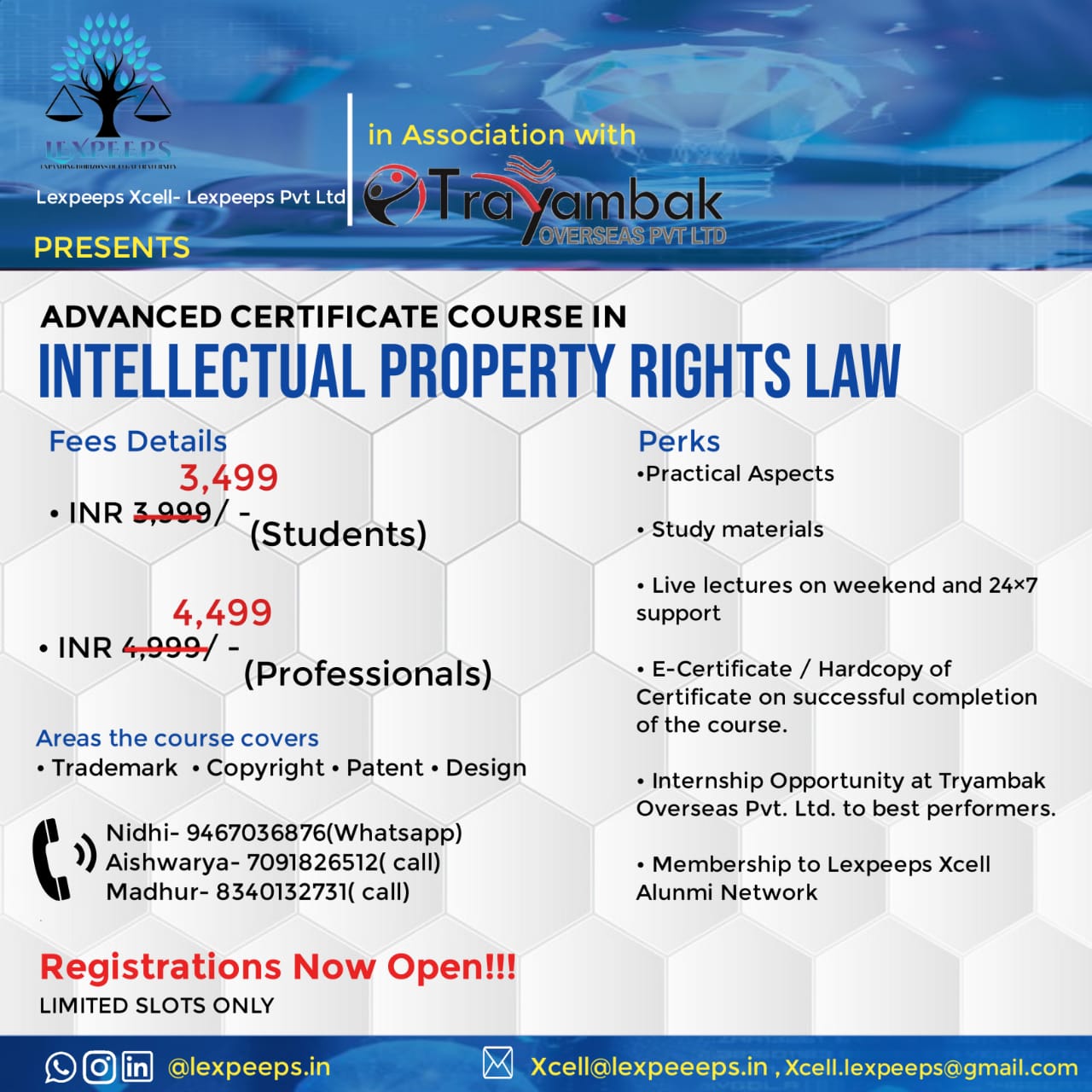 WhatsApp Group:
https://chat.whatsapp.com/GRdQLsHRwmB7QVRmS3WK
Telegram:
LinkedIn:
https://www.linkedin.com/company/lexpeeps-in-lexpeeps-pvt-ltd