About the ICFAI University, Tripura
ICFAI University, Tripura is a nonprofit private university located at Agartala, Tripura, India. It was established in 2004 through an Act of State Legislature.
About the Moot Competition
ICFAI Law School, ICFAI University, Tripura is organizing the N.J.Y. National Moot Court Competition 2021 (NJYMCC), scheduled to be conducted (online mode) on 22nd & 23rd December 2021. The Moot Proposition of our Competition is based on the Economical Weaker Section and its related aspects.
Eligibility
All students enrolled in 3-year LLB programme or 5-year integrated B.A./B.B.A.LLB/B. Com LL.B. programme shall be eligible to participate in the N.J.Y National Moot Court Competition, 2021.
Language
The official language of the competition shall be English. All competition rounds, memorials, and compendiums must be in English.
Team Composition
The team composition shall be as follows: 2 Speakers & 1 Researcher. The teams may not be permitted to participate without a Researcher.
Team Code
Team codes will be provided to each team through electronic mail on 20th December 2021.
Registration
https://docs.google.com/forms/d/e/1FAIpQLScESZVduOEPlUdyv690RxObqeM3_IcfpVSVoP8BHDrHsFIjjw/viewform
Fee: Rs. 1,500/-
Contact
E-mail us at ilstmcc@gmail.com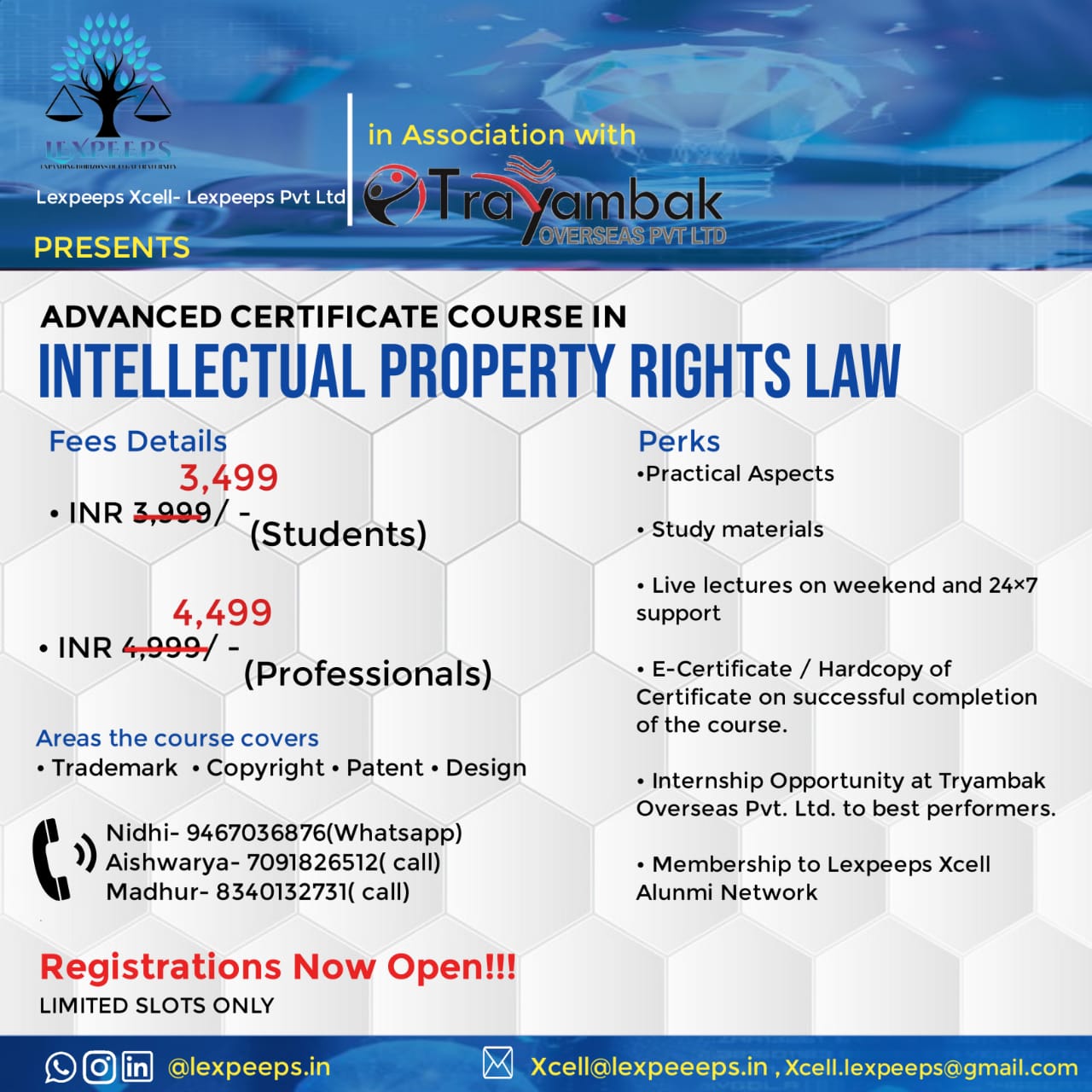 WhatsApp Group:
https://chat.whatsapp.com/GRdQLsHRwmB7QVRmS3WK
Telegram:
LinkedIn:
https://www.linkedin.com/company/lexpeeps-in-lexpeeps-pvt-ltd