About EEFI Moot Court Competititon
The Eastern European Foreign Investment Moot Court Competition is a comprehensive training in dispute resolution modelled on historic events from the wider Eastern European region. Designed to promote and invigorate legal studies with a focus on Eastern Europe, EEFI moot court invites law students and legal professionals to come together and learn more about complex disputes and legal history.
It is a student competition that has incorporated the best practices of the most successful moot courts and had them targeted at the experience and interests of the Eastern European region. The case-study is based on a real historic situation from the Eastern European region, and is adapted to the contemporary legal framework and problems facing the dispute resolution community.
Eligibility
All law schools worldwide are eligible to participate in the competition. Any restrictions due to Covid-19 pandemic or sanctions apply as per laws of the country hosting the oral rounds.
Students must be enrolled full-time, part-time or on an exchange study in a program leading to the obtainment of a degree in law at a university recognized by a state it is in.
Students of all levels of studies, including PhD studies, are eligible.
Students who are or were ever registered in a bar association are not eligible.
Team Composition
A team may consist of a minimum of two and a maximum of five student team members.
The number of coaches per team is not limited.
Only registered team members may participate in oral rounds as speakers. The team coach is allowed to be present at the hearings but is not allowed to intervene in the pleadings.
At least two of the team members have to plead in each pleading.
The Eastern European Foreign Investment Moot Court Competition organizers do not provide coaches for the participating teams. EEFI Moot Court will organize "practice sessions" for the teams and will invite specialists in the field of arbitration.
Upon registration, every team will receive the invitation links for the prospective "practice sessions". Every team member will be able to join such sessions via that link and will be able to listen to those specialists and ask them questions.
Registration
Each team shall register by the deadline specified on the official homepage of the competition at EEFImootcourt.org.
In addition, each Team shall designate a Coach. If a Team wishes to participate without a Coach, it has to designate a Team Lead that will be responsible for all communication between the Team and Organization Committee of the Moot.
Each University may register as many teams as it wishes.
The overall number of participating teams is limited to 45 teams. The first 45 teams, which will register via our mail, will be accepted.
Each team must submit its full details and composition for registration via email at eefi@eefimootcourt.org
Registration Fee
No fees are charged for participation as a team in the competition.
Important Dates
Closing of team registrations: December 31, 2021
Submission of requests for clarifications: January 15, 2022
Publication of clarifications to the case study: January 30, 2022
Closing of registration of arbitrators: January 31, 2022
Team submission of skeleton arguments: February 25, 2022
Oral hearings: April 1-9, 2022
Important Links
Contact Details
Mail to: eefi@eefimootcourt.org
Disclaimer: All information posted by us on LexPeeps is true to our knowledge. But still it is suggested that you check and confirm things on your level.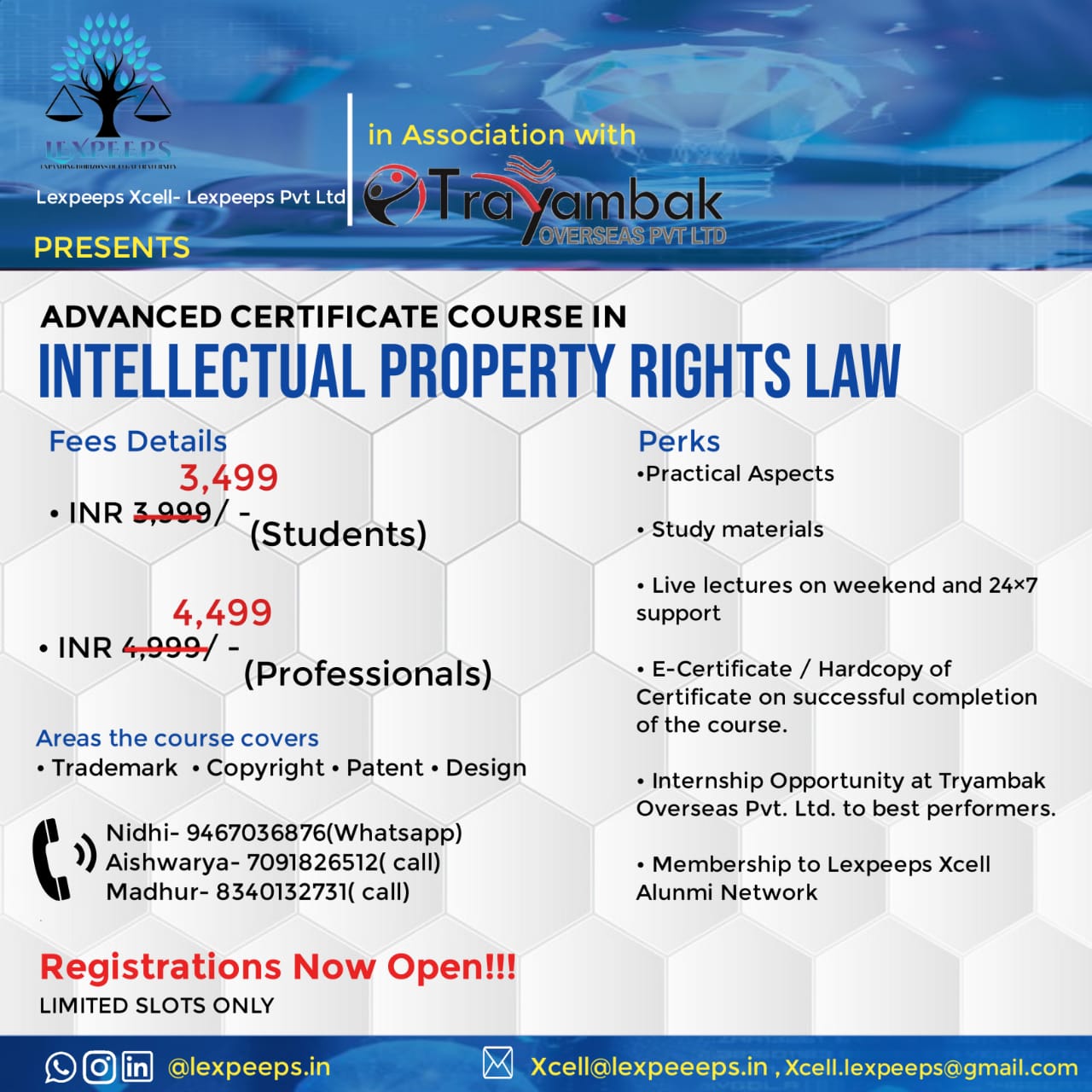 WhatsApp Group:
https://chat.whatsapp.com/GRdQLsHRwmB7QVRmS3WK
Telegram:
LinkedIn:
https://www.linkedin.com/company/lexpeeps-in-lexpeeps-pvt-ltd