National University of Advanced Legal Studies is organizing a Law Learning Game Design Competition, to be held in both online and offline modes.
ABOUT
The National University of Advanced Legal Studies is a public law school and a National Law University located in Kochi, India.
The NUALS All India Law Learning Game Design Competition, 2023 is proposed in the context of the adoption of innovative pedagogy in teaching and learning law at the National University of Advanced Legal Studies, Kochi.
The present competition is announced in light of the successful completion of the First Law Learning Game Design Inter-Semester Competition held in NUALS in the month of September 2022.
NUALS' experience in the implementation of gamification of the LLB program is reflected in the release of Books on Gamification which in fact speaks for the volume to which gamification is imbibed in University academics.
Generating a pool of games- virtual and physical- for learning law, both substantive and procedural is the task that NUALS has taken up proudly to contribute to the present-day world of education, entertainment and engagement.
ELIGIBILITY
The Competition is open for participation by students pursuing an undergraduate law degrees at any institution /university recognized by the Bar Council of India.
DETAILS
Along with the registration fee, the participant has to upload a recorded video of a time span not exceeding 10 minutes of the Scheme of the game specifying the mode, whether online or offline and a detailed description of the scheme justifying how it serves the purpose of learning law.
The proposed scheme should also keep compliance with the factsheet released. The participants are free to concentrate either on part or whole of the specific facts and laws highlighted in the fact sheet and design games based on the same.
The registered team as a whole or the individual participant as the case may be can only be part of the video uploaded. The video can be uploaded in Google form (maximum file size is 100 MB).
PRIZES
First Prize – Rs 40,000 to Rs 50,000/-
Second Prize- Rs 20,000/-
Third Prize – Rs 10,000/-
IMPORTANT DATES
Release of the Fact sheet, Guidelines and Launching of Website by NUALS – November 2, 2022
Last date for registration and uploading of Video on Scheme of Game – November 28, 2022
Intimation of selection of participants – December 5, 2022
Orientation sessions for Shortlisted participants (Online) – December 10, 2022
Presentation before the Selection Committee in the Preliminary Round (Online) – December 19, 2022
Declaration of Result of Preliminary Round – December 22, 2022
Dates of the Competition -Before the Judging Committee in the Final Round-(Offline) – January 16 – 17, 2023
https://docs.google.com/forms/d/e/1FAIpQLSdYhQ1OoxCtv0uPZn1zkSqeV8ZtaL3IFed0L36Lsnlhn6uCEg/formrestricted
Disclaimer: All information posted by us on Lexpeeps is true to our knowledge. But still, it is suggested that you check and confirm things on your level.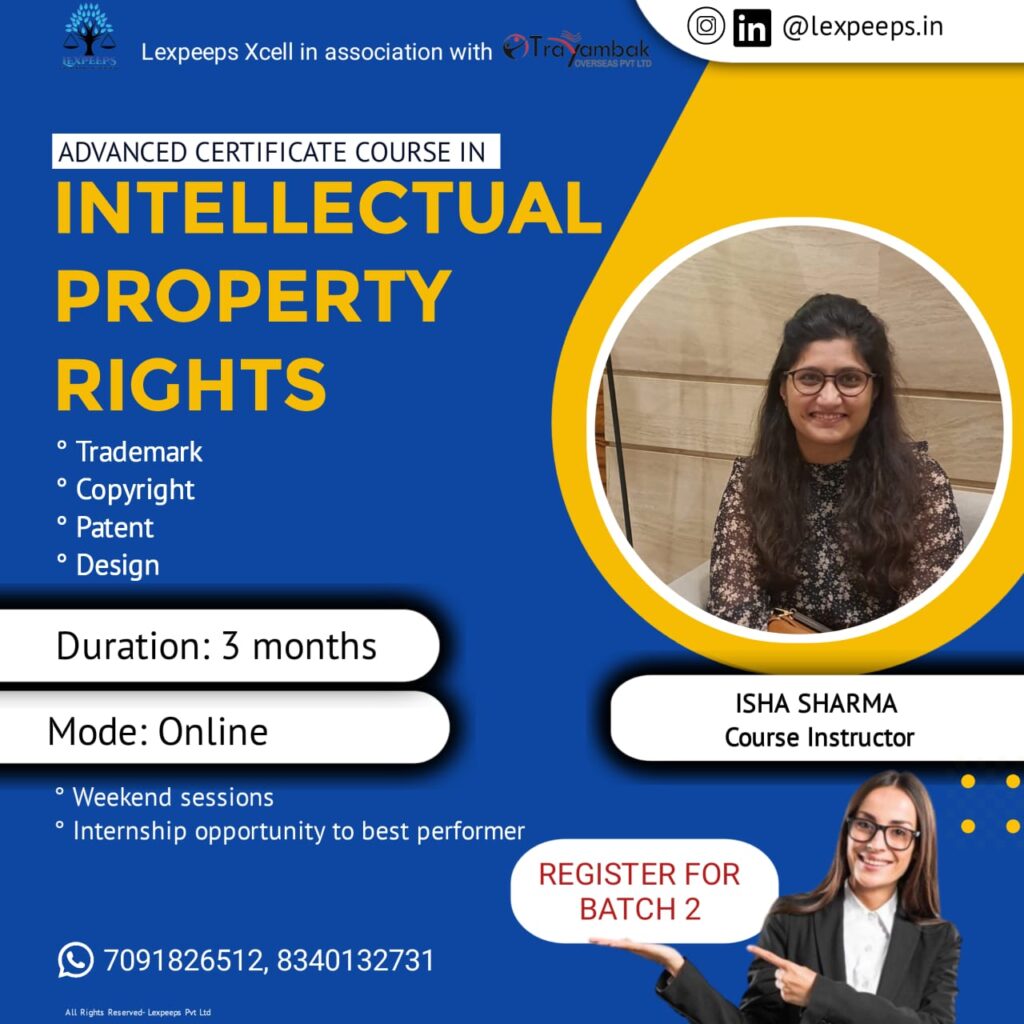 WhatsApp Group:
https://chat.whatsapp.com/G4bxdgRGHY8GRzOPSHrVwL
Telegram:
LinkedIn:
https://www.linkedin.com/company/lexpeeps-in-lexpeeps-pvt-ltd