About the company
Most Amazing Chain of Unisex Salons in Pune, Hyderabad & Pandharpur. For Beauty, Hair, Nails, Spa, Grooming from the House of Salon Apple, a renowned name in the Beauty & Grooming Industry. Get ready for your amazing transformation…coz Amazing is you.
Job Description
We're looking for a talented and highly motivated lawyer to support our rapidly growing and evolving businesses in India.
-You should be comfortable working in a fast-paced environment with broad, generalist responsibilities, but with specialist legal subject skills in commercial law and regulatory matters pertaining the service industry.
-You will be responsible for counseling the business operations in Maharashtra,by giving pro-active, professional, competent, (cost) effective and creative legal support.
-You'll need to bring negotiation and drafting skills and
business sense to deal with multiple functional teams in a rapidly scaling business.
coordinating with Law firms with supporting areas (Finance, Admin, Accounting & HR) on legal risks,
-You will be responsible for briefing advising and business strategies and other issues related to the Company's businesses.
-You will be required to work independently as well as part of various teams and take on projects.
Essential Duties & Responsibilities
Your main responsibilities will cover a variety of legal issues concerning the service industry, the following responsibilities apply to this position: – Providing legal guidance and coordination with other legal entities
-Drafting and negotiating simple and complex contracts – Advising on general business law issues and managing the legal issues of all areas of the company, including but not limited to corporate matters, procurement, safety, security, Compliances,IPR issues.
Experience
Compliances,IPR Issues.
Represent the department as required -To anticipate and manage the (legal) risks connected with or resulting from the business strategy and operations.
To secure compliance of business operations with relevant laws and regulations.
-To pro-actively create and maintain awareness of business employees for (compliance with) relevant laws and regulations.
-Ability to deliver high-quality work under deadlines.
Basic Qualifications
-Bachelor's Degree in Law – minimum 3+ years of experience -Experience on managing external legal counsels.
-Solid knowledge of general business law issues of an independent power producer, including
regulatory framework. Strong written and oral communication skills in English
Mix of professional experience
Preferred Qualifications
Master of Laws or L.L.M.
How to Apply:
https://www.linkedin.com/jobs/view/2735609366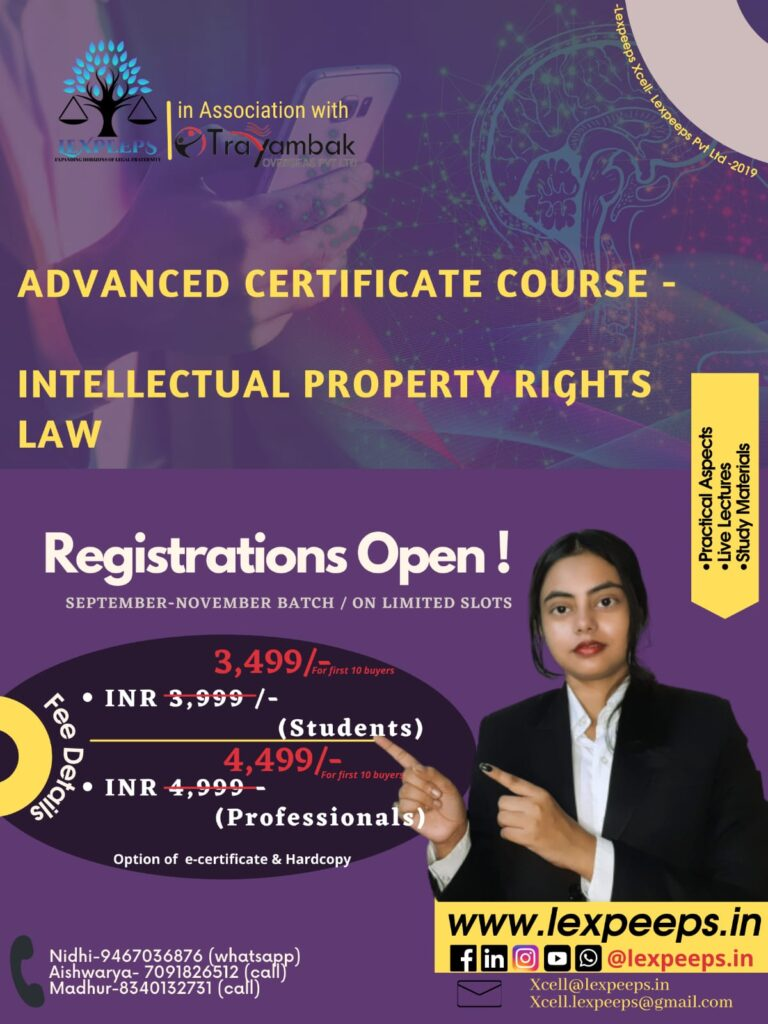 For regular updates, join us:
WhatsApp Group:
https://chat.whatsapp.com/GRdQLsHRwmB7QVRmS3WK
Telegram:
LinkedIn:
https://www.linkedin.com/company/lexpeeps-in-lexpeeps-pvt-ltd