Job Description
JPMorgan
JPMorgan Chase & Co. (NYSE: JPM) is a leading global financial services firm with assets of $2.6 trillion and operations worldwide. The firm is a leader in investment banking, financial services for consumers and small business, commercial banking, financial transaction processing, and asset management. A component of the Dow Jones Industrial Average, JPMorgan Chase & Co. serves millions of consumers in the United States and many of the world's most prominent corporate, institutional and government clients under its J.P. Morgan and Chase brands. Information about JPMorgan Chase & Co. is available at www.jpmorganchase.com.
Legal Department
The Legal Department of JPMorgan Chase & Co is responsible for the provision of legal services to the firm and is organized by practice groups that generally
align with the firm's lines of business (LOBs) and corporate staff areas. This structure encourages legal teams and businesses and staff areas to discuss legal, regulatory and business developments effectively and in a timely manner.
The Technology Legal Practice Group, which reports to the Corporate Law General Counsel, provides legal coverage across all LOBs in the areas of Intellectual Property, Cybersecurity, Privacy, Outsourcing, Third-Party Risk Management, Cloud, Technology Transactions, and Emerging Technologies. The EMEA Technology & IP Legal team rolls up into Corporate Law via the Technology Legal Practice Group, with accountability locally to the EMEA General Counsel.
The EMEA Technology & IP Legal team is currently seeking a highly motivated, results-oriented Associate/ Counsel. This attorney will primarily handle all manner of basic technology and general third party services transactional matters, including:
Providing technology legal advice and counsel to internal clients (e.g., Global Technology Infrastructure (GTI), business technology teams, Global Security, Global Business and Document Services, HR) and partners (e.g., LOB Legal colleagues, Global Supplier Services, Privacy, Compliance);
Drafting and negotiating all manner of basic vendor contracts for the provision to the bank of third party products and services. This may include technology products and services, recruitment contracts, licensing arrangements, event waivers, website terms and conditions, Sponsorship and NGO Agreements, NDAs and others;
Supporting LOB Legal on technology and intellectual property due diligence for M&A transactions, as well as drafting relevant sections of DD reports and advising on legal risk (with supervision from more senior members of the team);
Ad-hoc advice on contract interpretation;
Legal research on matters such as case law developments on contract law (no need for any specific expertise with Lexis Nexis, Westlaw, other research tools etc.);
Managing outside counsel for complex legal projects; and
Template production and management, matter management.
Qualifications
Qualified lawyer with at least 3 years of post-qualification experience;
Candidate should ideally have trained at and previously worked for a multinational law firm with post-qualification experience in the Commercial/TMT or equivalent practice;
Strong preference for experience with technology, outsourcing, and general third party commercial contracting/ transactional matters;
Experience in structuring, drafting, and negotiating commercial contracts involving technology, with a solid grasp of the key technology and data issues presented;
Good understanding and familiarity with current legal and regulatory requirements relating to some or all of technology risk, outsourcing, offshoring, intellectual property, and related legal and regulatory environments desirable;
Ability to effectively partner with all levels across a diverse set of functions, locations and business;
Ability to present and speak with clarity on complex, novel legal issues to legal and non-legal audiences is preferred;
Exceptional interpersonal and relationship building skills;
Strong analytic skills and ability to distill large bodies of information into key messages for business stakeholders; and
Outstanding problem-solving capabilities – ability to analyze novel scenarios with limited precedent, perform self-guided research and offer creative and practical solutions to complex business challenges.
Attorneys must be licensed to practice law and a member in good standing or otherwise eligible to practice law in the jurisdiction in which the position is based.  
Link to apply-
https://ars2.equest.com/?response_id=bdab4002bd4f64d9ede145d260daee0c
Disclaimer: All information posted by us on LexPeeps is true to our knowledge. But still it is suggested that you check and confirm things on your level.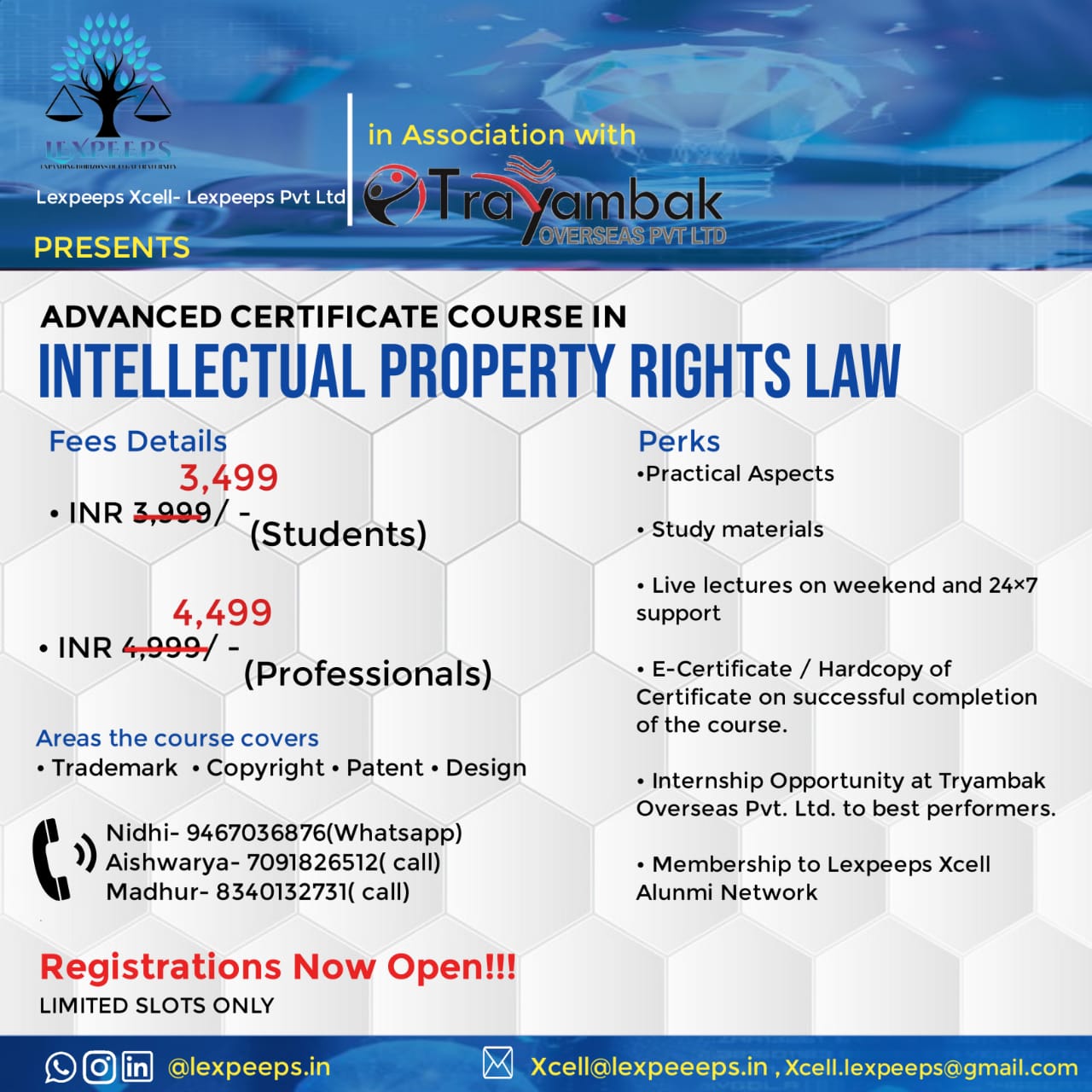 For regular updates we can catchup at-
WhatsApp Group:
https://chat.whatsapp.com/GRdQLsHRwmB7QVRmS3WK
Telegram:
LinkedIn:
https://www.linkedin.com/company/lexpeeps-in-lexpeeps-pvt-ltd