About the Central Bank of India
Central Bank of India is an Indian nationalised bank. It is under the ownership of Ministry of Finance, Government of India and is one of the oldest and largest nationalised commercial banks in India. It is based in Mumbai, the financial capital of India and capital city of the state of Maharashtra.
About the Job Opportunity
Central Bank of India, a leading Public Sector Bank, is inviting applications from eligible candidates, for various categories, including that of Law Officers, to fill up 20 vacancies for the same.
Number of Vacancies
SC: 3
ST: 1
OBC: 5
EWS: 2
General/Unreserved: 9
Total: 20
Eligibility
Educational Qualification: A Bachelor Degree in Law (LLB)
Experience: Enrolled as an advocate with Bar Council and 3 years' experience of practice at Bar or Judicial service and/or 2 years as a Law Officer in the Legal Deptt. of a Schedule Commercial Bank or the Central/State Government or of a Public Sector Undertaking and candidates should produce a certificate of having the requisite post qualification work experience from the Court/Bar council/organization.
Age Limit: Minimum 20 years; Maximum 35 years
Citizenship/Nationality: A candidate must be either

i) A Citizen of India or
ii) A subject of Nepal or
iii) A subject of Bhutan or
iv) A Tibetan refugee who came over to India before 1st January, 1962 with the intention of permanently settling in India or
v) A person of Indian origin who has migrated from Pakistan, Burma, Sri Lanka, East African countries of Kenya, Uganda, the United Republic of Tanzania (formerly Tanganyika and Zanzibar), Zambia, Malawi, Zaire, Ethiopia and Vietnam with the intention of permanently settling in India
Provided that a candidate belonging to categories (ii), (iii), (iv) & (v) above shall be a person in whose favor a certificate of eligibility has been issued by the Government of India.
How to Apply?
Candidates can apply only online from November 23, 2021, to December 17, 2021, and no other mode of application will be accepted.
Application Fee
SC/ST Candidates: Rs.175/- + GST*
All Other Candidates: Rs. 850/- + GST*
(*) GST @ 18% extra will be charged on application fee
Selection Procedure
Selection will be through online written tests and personal interviews. Merely satisfying the eligibility norms does not entitle a candidate to be called for a Test or Interview.
For More Details, visit-
https://www.centralbankofindia.co.in/sites/default/files/2021-11/Notification_Recruitment_of_Specialist_Officers-2022-23.pdf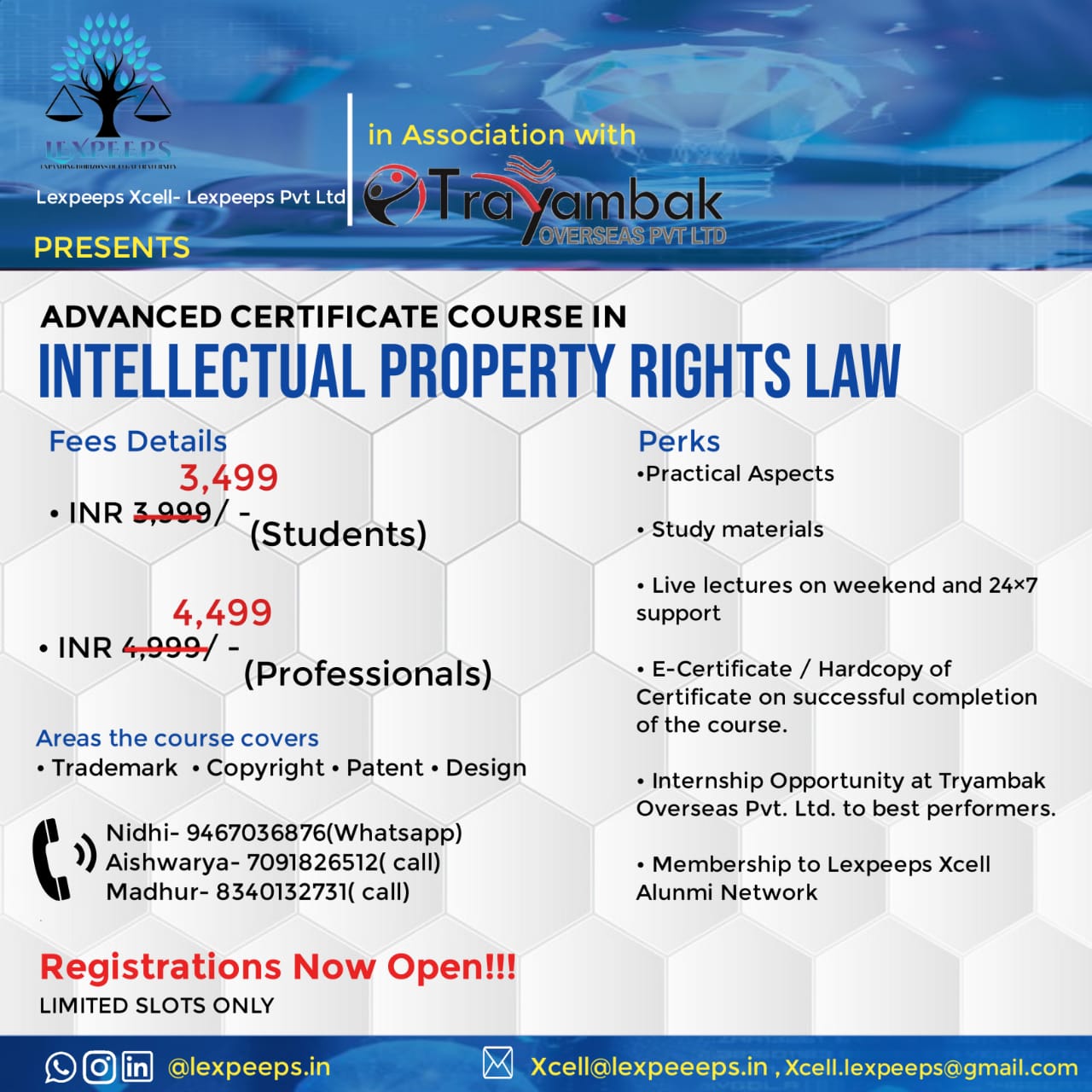 WhatsApp Group:
https://chat.whatsapp.com/GRdQLsHRwmB7QVRmS3WK
Telegram:
LinkedIn:
https://www.linkedin.com/company/lexpeeps-in-lexpeeps-pvt-ltd