About the company
The Indian Institute for Human Settlements (IIHS) is a national education institution committed to the equitable, sustainable and efficient transformation of Indian settlements. IIHS is India's first prospective independently funded and managed National University for Research and Innovation that focuses on its ongoing urban and development transformation. It is a first-of-its-kind, practice and innovation-oriented knowledge institution that seeks to bridge the conventional excellence, scale and inclusion divide.
Job Description
As part of IIHS' detailed legal work, they are looking for a candidate to fill the full-time position of Associate – Legal & Regulation in our Delhi office.
Activities and Tasks
Responsibilities would include, but not be limited to, the following:
• Legal Support (primary):
• Assisting with legal and regulatory matters;
• Contract drafting and contract management; • Transactional advisory and drafting, preferably with experience of:
• matters pertaining to the 'not for profit' sector;
procurement and tendering; • construction contracts (Works, Design Build, PPP models);
• transactional elements of IPR related matters; • Providing documentation support; • Institutional process drafting;
• Assisting with legal advisory, memos and opinion
writing, litigation proceedings and related support as
applicable;
• Undertaking legal and regulatory due diligence;
• Research (secondary):
• Assisting with research and academic work on aspects of urban law and policy, as relevant to IIHS;
• Providing support to other IIHS activities including academics, research, training, practice, operations and others;
• Participating in all activities of Institution-Building at IIHS; carrying out tasks as assigned.
• Structure and Reporting The Associate – Legal & Regulation will report to the Head – Legal & Regulation or persons designated by the Head Legal & Regulation at IIHS, and will collaborate effectively with a diverse group of internal teams and external individuals/organisations, and students.
Person Specification
We are looking for a bright and enthusiastic lawyer with a minimum of Bachelor's degree in Law and around 2 years of work experience in relevant areas, including preferably, experience of dealing with legal and regulatory issues in the non-for-profit sector. Other qualifications required for this role, include:
• Excellent analytical skills and a high degree of proficiency in Microsoft Word and Excel;
• Excellent communication skills in written English; .
• Good communication skills and fluency in Hindi/ Kannada (written and spoken);
• Ability to undertake rigorous research on contracts,
-labour law, taxation law, privacy/date protection
-legislation, case law, institutional structures and
-relevant legislative matters, with pronounced
-evidence of strong drafting and transactional skills;
• Ability to understand law in contexts and propose iterative solutions;
• Ability to assist with litigation related matters; Ability to work in a highly inter-disciplinary team and
under strict and frequent deadlines;
• Professional experience in dealing with Government agencies/entities.
This offer is on an exclusive basis, which implies that other professional assignments (whether compensated or not) that bear a potential conflict of interest with IIHS cannot be undertaken.
The search will remain open until the position is filled.
Location
This position is based in Delhi or Bengaluru.
Review and Assessment
The role and performance of the incumbent shall be subject to normal review and assessment systems at IIHS.
Diversity Policy
IIHS is an equal opportunity employer that encourages women, people with disabilities and those from economically and socially excluded communities with the requisite skills and qualifications to apply for positions.
Contact
Please write to them at hr@iihs.co.in if you need any clarifications while filling the online application form.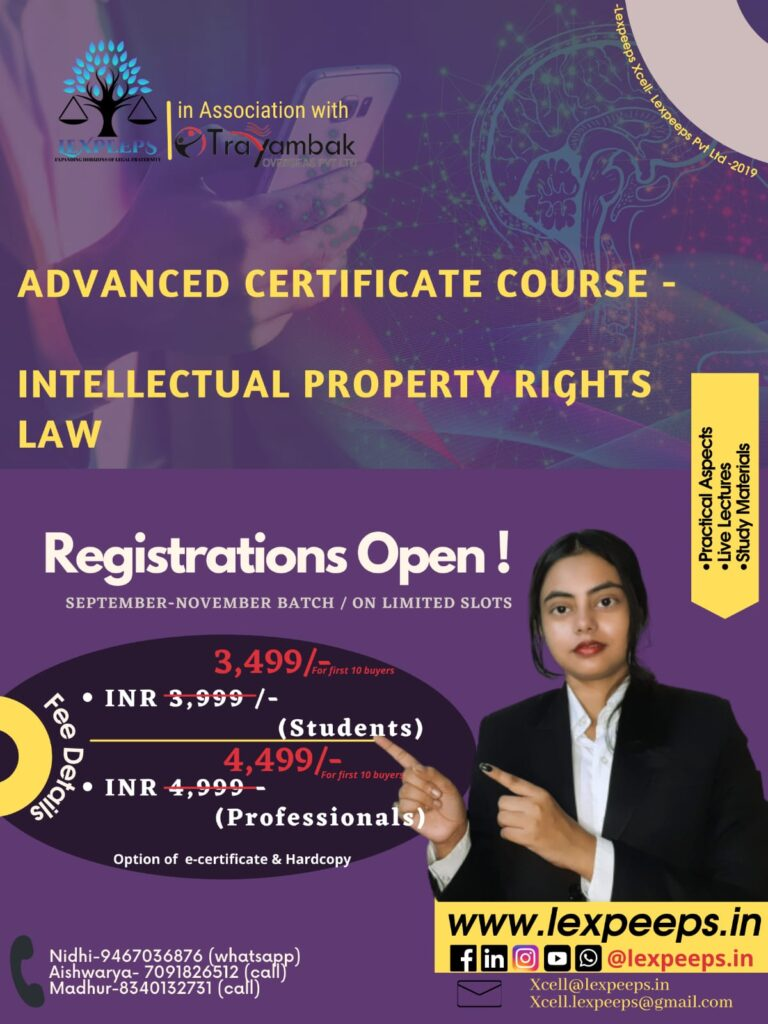 For regular updates, join us:
WhatsApp Group:
https://chat.whatsapp.com/GRdQLsHRwmB7QVRmS3WK
Telegram:
LinkedIn:
https://www.linkedin.com/company/lexpeeps-in-lexpeeps-pvt-ltd