In this new world, both business and the environment can win. Being green is no longer a cost of doing business; it is a catalyst for innovation, new market opportunity, and wealth creation.
GreenCell Mobility has been incubated to be a leading pan-India shared electric mobility player, by leveraging proven global experience, developments in e-mobility technology and Government of India's strong push for electrification of transportation in India.
GreenCell Mobility is backed by EverSource Capital, the fund manager of Green Growth Equity Fund (GGEF). EverSource Capital is a 50:50 joint venture between Everstone Group, a premier investment group focused on India and South East Asia, with assets in excess of US$5 billion across private equity, real estate, infrastructure and venture capital; and Lightsource bp, a global leader in development and management of solar energy projects. GGEF is established with anchor investment from National Investment and Infrastructure Fund (NIIF) backed by Government of India and Foreign, Commonwealth & Development Office (FCDO), Government of UK.
GGEF is focused on building a platform to provide Electric Mobility-as-a-Service (eMaaS), initially using electric buses and deliver the core value proposition of cheaper non-polluting on demand shared transportation, charging infrastructure and enabling products for e-mobility value chain.
Job Description
Who are we and what do we do?
At GreenCell Mobility, our vision is 'Decarbonization of Energy and building a Green Infrastructure in India'. We are (an EverSource Capital platform company), incubated by India's 1st climate fund – Green Growth Equity Fund (GGEF) – a SEBI registered Category II Alternate Investment Fund.
We are in the pursuit of building an integrated EV Technology company focused on end-to-end Customer Service and become the most valued EV company. We have already embarked on setting up a pan India 'Electric Mobility as a Service platform company' to disrupt India's surface mobility market by entering into B2G, B2B, B2C, Micro Mobility (electric 2 wheelers & 3 wheeler autos), e-trucking and Battery Technology segments.
Responsibilities:
• Providing Legal advice in support of a fast growing and dynamic EV business environment in developing Electric mobility business pan India.
• Overall responsibility to anticipate and manage the
legal risks connected with the business strategy and
operations in India. Negotiation of OEM, Charging Infra, and other supply/ procurement agreements and overseeing compliance with these agreements
• Advising on the legal aspects of debt financings and agreements with debt and equity investors • Advising on M&A transactions and ensuring risk
mitigation in corporate transactions • Advising on the Board and Executive Committee
Desired Sector/Experience • The candidate is expected to have a law degree, with ~10+ years of legal experience
• Industry-specific experience in electric mobility, automobile sector, EPC, and Infra will be given
preference Strong written and communication skills in relation to
both legal and commercial issues and ability to lead
leading complex and significant legal and commercial negotiations • Ability to deliver high-quality work under deadlines
and work independently • Excellent critical and legal reasoning skills, supported
by a solution-oriented mindset
• Strong interpersonal and presentation skills, along with the ability to communicate effectively with others at all levels of the organization
Formal Education:
BALLB / LLM from a recognised University / TIER I – Law Colleges.
How to Apply?
https://www.linkedin.com/jobs/view/2730649704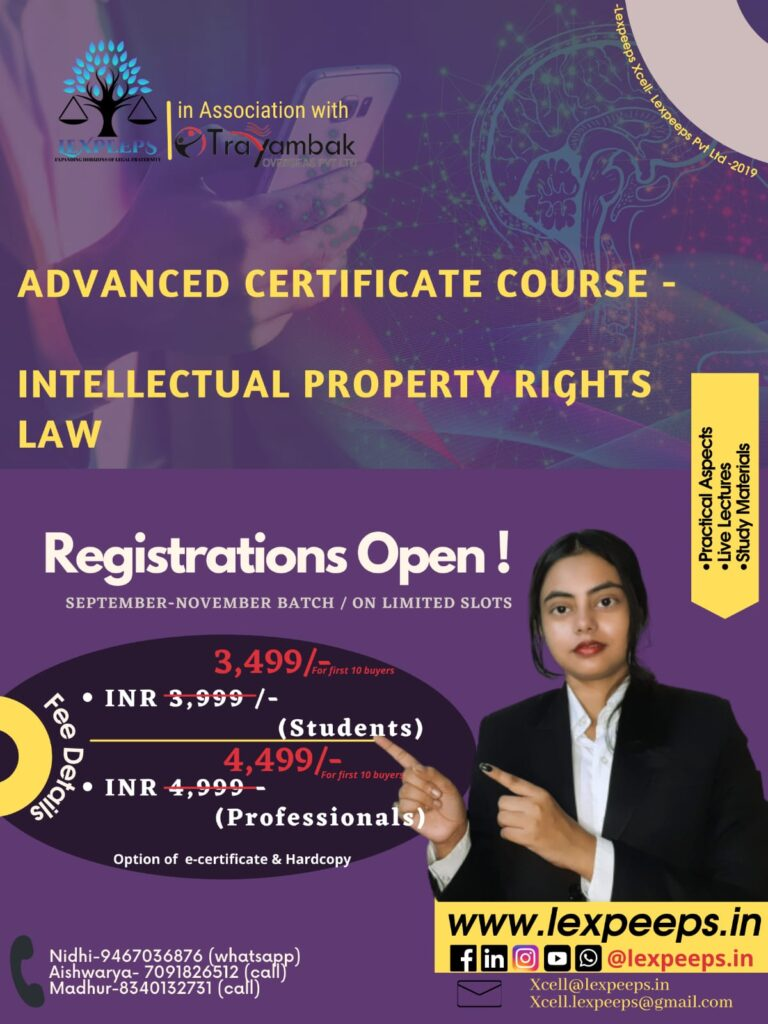 For regular updates, join us:
WhatsApp Group:
https://chat.whatsapp.com/GRdQLsHRwmB7QVRmS3WK
Telegram:
LinkedIn:
https://www.linkedin.com/company/lexpeeps-in-lexpeeps-pvt-ltd