About the University
The K.R. Mangalam Group has made a name for itself in the field of education. Over a period of time, the various educational entities of the group have converged into a fully functional corporate academy. Resources at KRM have been continuously upgraded to optimise opportunities for the students. Our students are groomed in a truly inter-disciplinary environment wherein they develop integrative skills through interaction with students from engineering, psychology, journalism and media study streams.
Vision
To develop a world class University and to deliver a substantial innovation and international impact through creation and dissemination of knowledge. Mission
Transforming lives through knowledge, collaboration and partnership.
Undertaking world class research of high impact society.
on
Creating niche of innovation, entrepreneurship and creativity. Nurturing and rewarding skills and talent.
Pursuing excellence education.
Job Description
Company – K.R. Mangalam University
Position – Dean & Professor – Law/Legal Location – Gurugram, Haryana, India
The Dean & Professor – Law/Legal shall have primary
responsibility for representing the views of the college faculty to all groups and persons external to the college, particularly to the central administration of the university. The dean shall be responsible for the administration and efficient conduct of the educational program of the college and for integrating the plans of the college with those of the university. As chief academic officer of the college, the Dean is responsible for the academic, personnel, financial,responsible for the academic, personner, financial, and administrative affairs of the college. The Dean is also responsible for communicating the vision and goals of the College to community and professional constituencies and seeking public and private funds to support the goals of the college.
Dean & Professor – Law/Legal Responsibilities
• Coordinate the development of and implement the School s vision and mission statement
• Leading School s efforts toward achieving University goals.
• Raise the ranking profile of the school. Enhance the accreditation profile of the school with highest degree in NAAC.
• Enhance the profile of the institution through better intellectual capital in terms of research output.
• Lead and coordinate school s strategic planning and curriculum development
• Identify and offer new age courses and training programs to make students future ready.
• Maintain good relations with key organizations and government departments with which institution closely interfaces such as UGC, State Education
Department, Regulatory bodies etc. • Ensure excellence in academic delivery and in attainment of learning outcomes.
• Supervise, evaluate, and support Departments/ Schools in a manner that promotes excellence in instruction, scholarly and creative productivity.
• Lead and coordinate the governance of the School.
• Coordinate the professional development of faculty and staff.
• Evaluate overall Departmental/School productivity in instruction, research, and service responsibilities.
• Provide quick redressal to student grievance.
How to Apply?
https://www.linkedin.com/jobs/view/2728982368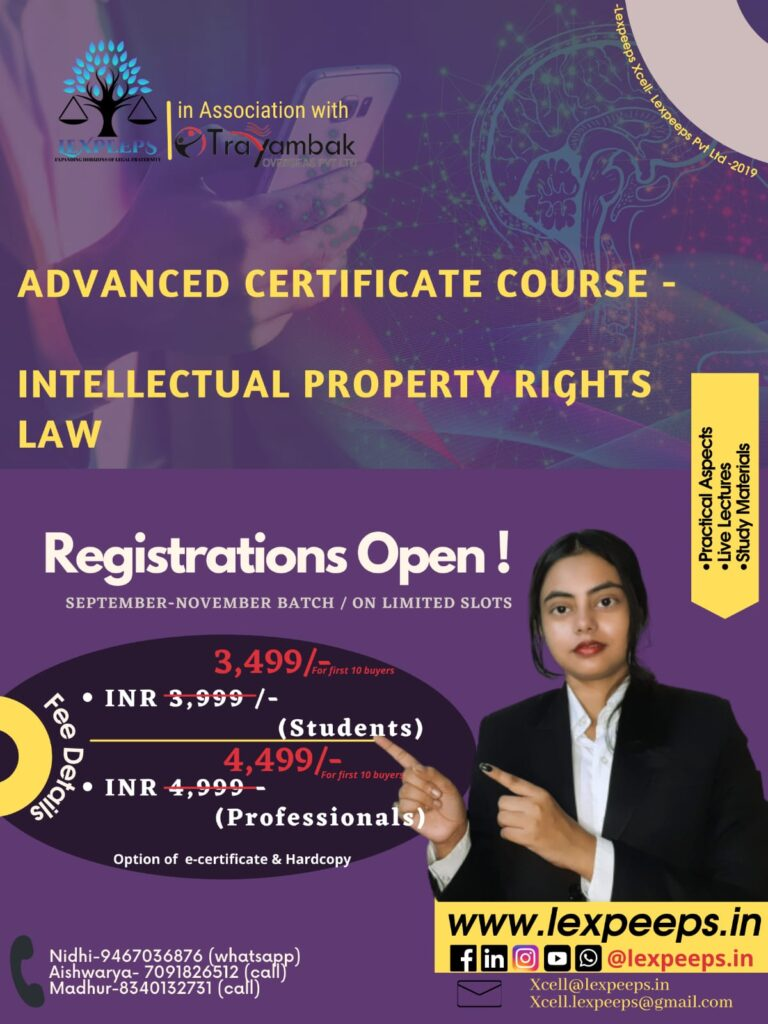 For regular updates, join us:
WhatsApp Group:
https://chat.whatsapp.com/CdshAqpiV1FEogy5pBlY43
Telegram:
LinkedIn:
https://www.linkedin.com/company/lexpeeps-in-lexpeeps-pvt-ltd