About the company
vivo, a premium global smartphone brand, entered India in late 2014, vivo has established itself as one of the top smartphone brands in India. Manufacturing in Greater Noida, the company has a robust distribution network across the country both online and offline, catering best-in-class quality service to over 530 cities, in 27 states and 5 union territories backed by more than 550 service centres in India. The organization is dedicated to the pursuit of perfection and is continuously creating surprises for users through constant innovation. Through smartphones, vivo offers users a professional-grade photography solution, taking mobile photography to the level of an art form, witnessing and recording all of life's beautiful moments.
We are a global technology brand intent on creating joyous connections through human emotions. Since 2014, we have continuously strived to extend joy to all our consumers with the best of camera technology and the most intuitive design
Job Description
•Sound knowledge of CIVIL, CRIMINAL, COMMERCIAL, CONSUMER DISPUTES, LAWS RELATING TO INTERNET BUSINESS, INTERMEDIARY GUIDELINES, COMPETITION LAW, LEGAL METROLOGY, DATA PROTECTION AND LABOUR LAWS. (Law and Legal Background)
Responsibilities
• Good at DRAFTING, VETTING of contract/agreement. • Knowledge of Internet Business, Intermediary Guidelines, Competition Law, Legal Metrology, Data
Protection And Labour Laws. with respect to corporate governance. • Proactive identification of legal risks in the conduct of business and to provide solutions.
Ability to interact independently with Advocates, Govt. and Police Authorities.
• Having exposure of monitoring and handling arbitration, litigations under various laws.
• Advising and suggesting on legal issues related to company business activities.
• Should have exposure in compliance management
• Must be good in Planning & Execution of Legal strategies.
. Good communication skill and professional knowledge.
• Any other work as assigned from time to time by reporting heads.
Qualifications
• 5 to 7 Years of relevant experience
•LLB/ LLM
How to Apply?
https://www.linkedin.com/jobs/view/272814883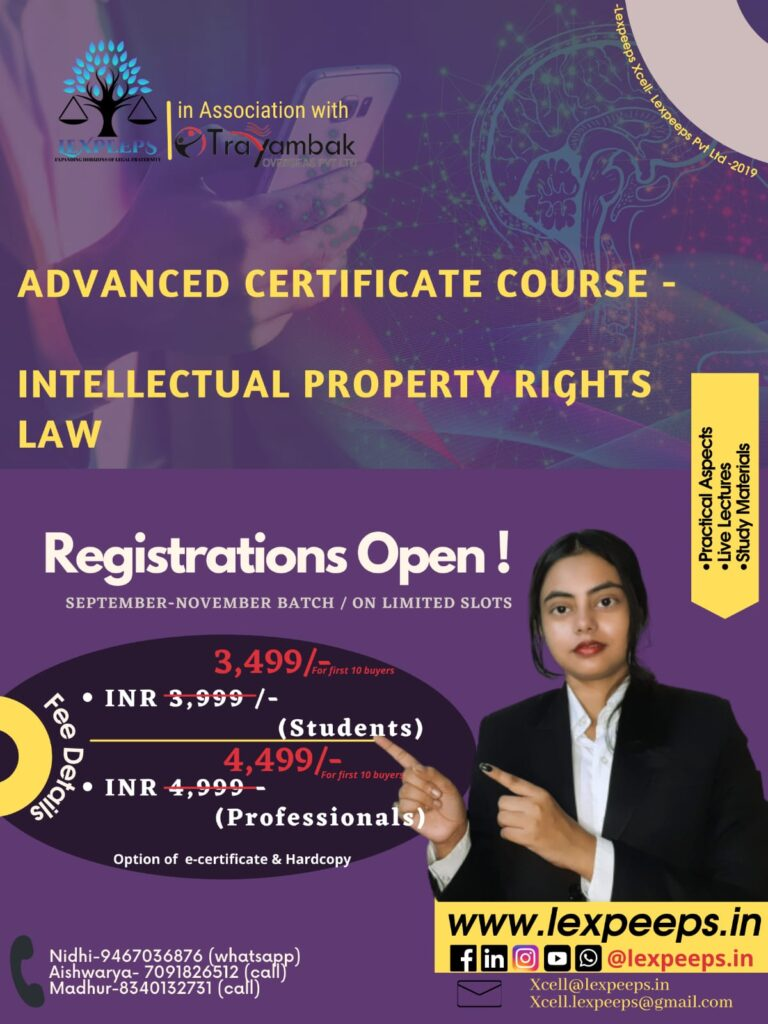 For regular updates, join us:
WhatsApp Group:
https://chat.whatsapp.com/CdshAqpiV1FEogy5pBlY43
Telegram:
LinkedIn:
https://www.linkedin.com/company/lexpeeps-in-lexpeeps-pvt-ltd