OVERVIEW OF THE COMPANY
Star
Star India has defined the Indian media landscape for more than 30 years, and today is one of the country's leading media conglomerates, reaching around 700 million viewers a month on TV across India and over 100 other countries. Star India's channel portfolio cuts across general entertainment, films, sports, infotainment, kids, and lifestyle content across eight languages. The network generates over 20,000 hours of content every year and broadcasts 70+ channels, reaching 9 out of 10 C&S TV homes in India. The Star Sports network is one of the leading sports networks with 17 channels in its bouquet. It is home to a number of leading domestic and international sports and is making quantum leaps in transforming sports in the country, helping India become a multi-sporting nation. Disney+ Hotstar, India's largest premium streaming platform has changed the way Indians watch their entertainment – from their favourite TV shows and movies to sporting extravaganzas. With the widest range of content in India, Disney+ Hotstar offers more than 100,000 hours of TV Shows and Movies in 8 languages, regional and national News, and coverage of every major global sporting event, including the IPL. The company is present in the Indian movie production and distribution space through Fox Star Studios. The studios is also responsible for the marketing and distribution of its Hollywood slate in the country. For more details visit us at http://www.startv.com/
JOB DESCRIPTION
KEY RESPONSIBILITIES
Commercial contracts: Demonstrated (hands on experience) subject matter knowledge in structuring, drafting, negotiating and closing all types of transactions;
Software technology agreements, master service agreements, syndication agreements, mobile technology agreements, value added services agreements,
Procurement agreements and services agreements.
Prior experience in drafting, negotiating digital rights and technology contracts.
Drafting of pleadings – writ petitions, plaints, complaints, written statements, company petitions, appeals, revisions, winding up petitions, statements of claim etc. before trial courts, High Court(s), Supreme Court;
Assist in strategizing and formulating litigation strategy in line with commercial objectives of the company
Research and analysis of various policies, amendments, bills, consultation papers, notifications, on corpoate law matters.
PERFORMANCE MEASURES
Timeline adherence for assignments handled
Multitasking
Ability to coordinate across various functions to ensure completion and compliance.
Providing sound and practical legal advice pertaining to all corporate and contractual issues, inter alia, under contract law, IPR laws, etc.
QUALIFICATION
LLB from a Premier Law College. LLM from a reputed University would be a plus but not a must.
Preferably in Telecom, IT, ISP or Broadcasting Sector.
KNOWLEDGE AND SKILLS
Providing sound and practical legal advice pertaining to corporate and commercial legal issues.
A good understanding and application of Intellectual Property Laws such as the Copyright Act & Rules & the Trade Marks Act and rules. Knowledge of ISP, E-commerce, Digital Media, Legal, Regulatory matters would be a plus.
A reasonable understanding of procedural laws such as CPC, CrPC, and also substantive laws such as IPC, and other economic offenses statutes.
Experience in drafting, negotiating digital rights and technology contracts, understanding of the regulatory regime in distribution and ad sales would be a plus.
Demonstrated (hands on experience) in contract drafting, good negotiation, and execution skills i . e . ability to draft, negotiate and close transactions independently with minimal supervision
Should have excellent research, analytical skills and should be able to exercise judgment and discretion to opine on compliance/ legal issues effectively.
Able to mentor and drive efficiencies with direct reportees and to be a trusted member within the
legal/compliance team. Should enhance industry specific understanding and be an effective negotiator.
PERSONAL ATTRIBUTES
Good organizational and interpersonal skills, including ability to work effectively within a team and a fast-paced dynamic business environment
Excellent communications skills and the ability to communicate legal issues and solutions in an articulate, precise and effective manner
Demonstrated skills in leadership and people management.
Ability to multitask and work in a fast paced environment.
Good team player
Ability to travel at short notice outside Mumbai – both in India and overseas. Should be open to intra-group company transfer.
Leverages business understanding / functional expertise to deliver value to customer
Anticipates potential barriers and develops alternate strategies; formulates an informed action plan to solve the problem
Strong communication skills and good command over English (both oral and written) and the ability to interface with people across all levels in the organization.
Pleasing personality is a must.
They are an equal opportunity employer and all qualified applicants will receive consideration for employment without regard to race, color, religion, sex, national origin, gender identity, disability, protected veteran status, or any other characteristic protected by law. They will consider for employment qualified applicants with criminal histories consistent with applicable law.
Link to apply
https://www.startv.com/join-our-journey/work-day-job-detail/r10012654/Assistant-Manager-Legal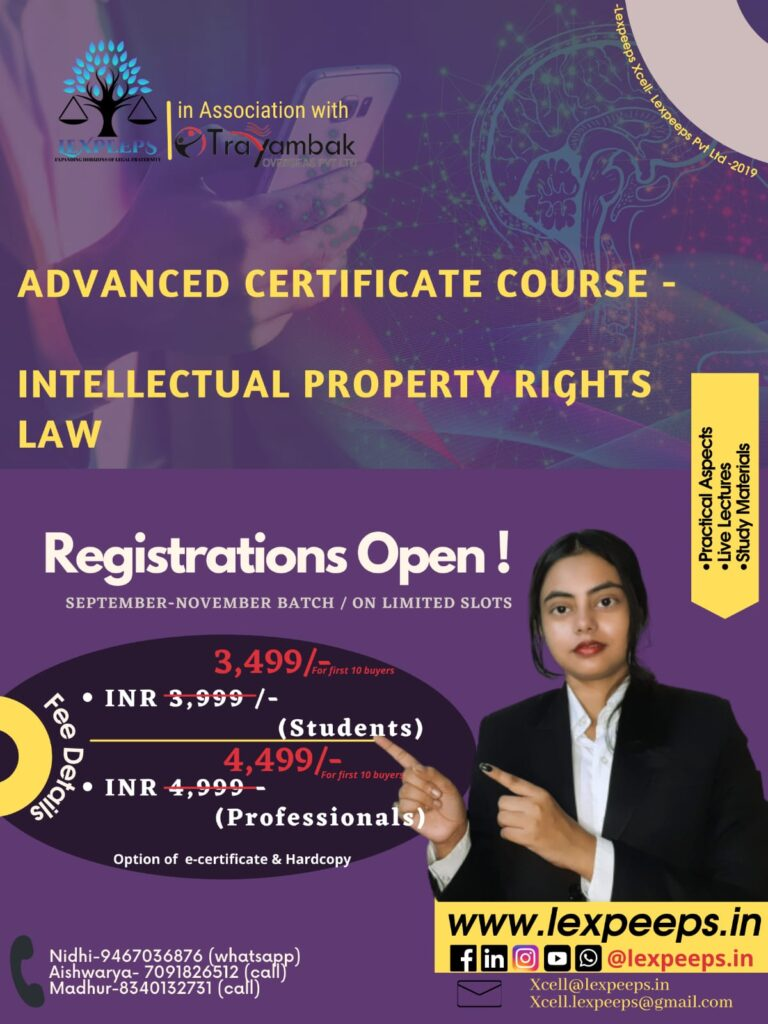 For regular updates, join us:
WhatsApp Group:
https://chat.whatsapp.com/GRdQLsHRwmB7QVRmS3WK
Telegram:
LinkedIn:
https://www.linkedin.com/company/lexpeeps-in-lexpeeps-pvt-ltd