About NCLT
The National Company Law Tribunal is a quasi-judicial body in India that adjudicates issues relating to Indian companies. The tribunal was established under the Companies Act 2013 and was constituted on 1 June 2016 by the government of India and is based on the recommendation of the V. Balakrishna Eradi committee on the law relating to insolvency and the winding up of companies.
About the Opportunity
Applications are invited from Indian nationals to work as a Law Research Associate in NCLT purely on contractual assignments.
Duration of Engagement
Initially for 1 (One) year, extendable further depending upon the performance and requirement.
The maximum period of engagement as a Law Research Associate on a contract basis in the NCLT will not exceed 3 years.
Engagement on a contractual basis will be subject to satisfactory performance and it can be terminated by the Tribunal, without assigning any reason whatsoever at any time. The Short-term contractual assignment shall not confer any right or claim to any regularization or continuance of service.
They will not be entitled to any kind of regular leave except casual leave on a pro-rata basis.
Number of openings
| | |
| --- | --- |
| Bench | Tentative Vacancies |
| New Delhi | 3 (Three) |
| Mumbai | 8 (Eight) |
| Kolkata | 3 (Three) |
| Hyderabad | 4 (Four) |
| Allahabad | 2 (Two) |
| Guwahati | 1 (One) |
| Cuttack | 3 (Three) |
| Amravati | 3 (Three) |
| Total | 27 (Twenty-Seven) |
Responsibilities
Law Research Associate shall function as Research Associate attached to Hon'ble President/Members of NCLT for the purpose of

Identification, selection, collection and combination of case laws, citation and judicial pronouncements relevant to specific proceedings,
Sitting in court during hearing of matters by the Tribunal and noting down the arguments,
Preparing synopsis of the matters listed before the Tribunal,
Assisting in preparation of draft judgement if asked for.

They shall also be responsible for development, storage and speedy retrieval of such material as per requirement and bunching of similar matters.
Eligibility
Law Graduates fresh or experienced who have passed final year LLB examination with a minimum aggregate of 50% marks from a recognized university.
The candidate must be enrolled with any Bar Council.
The age of the candidate shall not be above 30 years as on last date of receipt of applications, i.e. on November 1, 2021;
The candidate must have knowledge of computer operation including retrieval of desired information from various search engines/processors such as Manupatra, SCC Online, etc.
Salary
A Consolidated remuneration of Rs. 40,000/- per month will be paid to the Law Research Associate.
He/she will not be entitled to any DA/HRA/residential accommodation or any other allowance.
Procedure to Apply
The interested candidates who are willing to serve in the NCLT may submit their applications by e-mail only at the given e-mail ID: 

ncltheadquarters@gmail.com

The application should be in the enclosed proforma along with self-attested copies of requisite certificates, in one pdf file.
One candidate can apply only for one location.
Please find the application proforma annexed to the Official Advertisement.
Deadline to apply
November 1, 2021
Selection Process
Selection would be based on interviews which would be conducted on Saturday and Sunday in New Delhi.
During the interview questions will be asked on the Companies Act, 2013, Insolvency Bankruptcy Code 2016 & other relevant allied laws.
Candidates would also be subjected to tests to evaluate their research skills on Company Law and Corporate Insolvency Law.
Note: No TA/DA will be admissible for appearing in the interview.
The NCLT reserves the right to call only shortlisted candidates in the interview or change the selection criteria.
For more details, visit-
https://nclt.gov.in/sites/default/files/LRA_Advertisement.pdf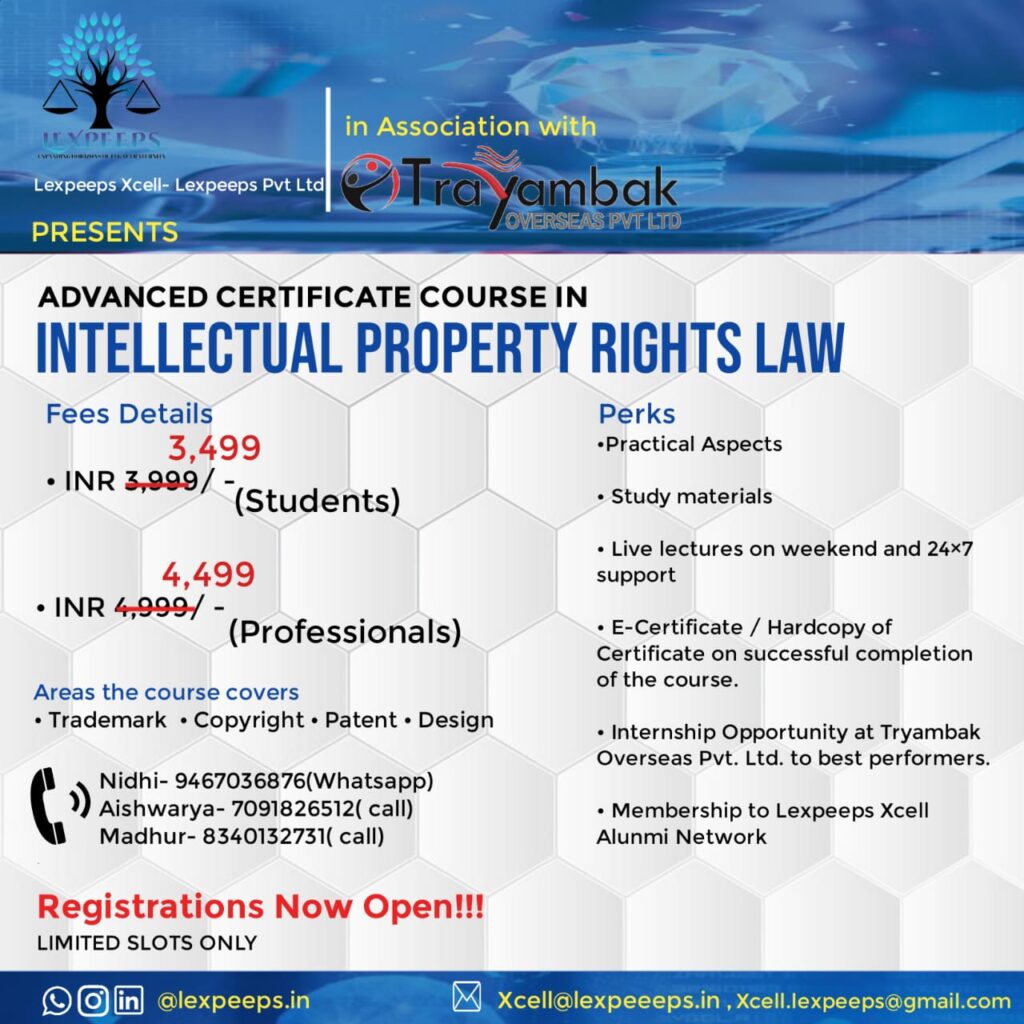 For regular updates, join us:
WhatsApp Group:
https://chat.whatsapp.com/GRdQLsHRwmB7QVRmS3WK
Telegram:
LinkedIn:
https://www.linkedin.com/company/lexpeeps-in-lexpeeps-pvt-ltd