Silverdale India Ventures LLP is the inhouse firm of Singapore-based Silverdale Group providing investment support services. Silverdale manages over a billion dollar of assets across award-winning funds, inter alia: Silverdale Bond Fund, Silverdale Fixed Income Fund, Silverdale Fund of Funds (Fixed Income), and Silverdale Fixed Maturity Funds.
We are hiring for a competent Legal and Compliance manager experienced in mutual fund industry.
Qualification :
– The ideal candidate would be a Company Secretary and/or a lawyer (LL.B.)
– Preference would be given to those with Commerce degree, experience in fund management industry, and multi-jurisdiction (cross-border) experience.
Key Responsibilities :
Investor Servicing :
– Liaising with fund administrator for onboarding of investors and status updates
– Prompt and professional redressal of investor queries
– Keeping track of investor subscriptions / redemptions and verification of confirmation notes
– Maintaining various control registers and checklists; and allied activities
Drafting Support
– Assist in preparing and updating of Offering Circular, Fund Supplements, etc.
Regulatory matters
– Regulatory filings in Singapore, and in other jurisdictions where the fund is offered such as UK, UAE, and Australia; identifying and responding to ongoing regulatory changes and adapting to various policies and procedures; liaisoning with regulators on various matters.
Compliance matters
– Updating and implementing internal compliance protocol
– Liaising with banks, distributors, auditors, and other service providers
– Documentation for opening of bank, custody, ISDA, GMRA accounts for various funds and SPVs; appointment of various retrocession agents, process agents, registered agents, etc.
Due Diligence Support
– Coordinating with other teams for due diligence, surveys, data collation for filings, etc.
Secretarial Tasks
– Preparation of board minutes, conducting various board / shareholders meetings, etc.
Competencies:
The candidate must demonstrate:
– Excellent written and verbal communication skills
– Self-driven with demonstrated team work spirit
– A solutions-driven approach, with exemplary initiative taking and problem-solving skills
– Ability to prioritise and deliver before deadlines
– Unflinching zeal to grow
– Outstanding organizational skills and ability to manage multiple tasks concurrently
Excellent computer skills :
– Power point, excel with knowledge of pivot tables, and excellent typing speed.
Action Point
Please rush your Curriculum Vitae, explicitly stating your current organisation structure, remuneration (current and expected CTC), notice period, and any special needs.
Do not apply if you don't have financial services experience.
Only shortlisted candidates will be invited for further rounds
Link to apply
https://www.iimjobs.com/j/silverdale-india-ventures-legal-manager-mutual-funds-5-12-yrs-989479.html?ref=linkedin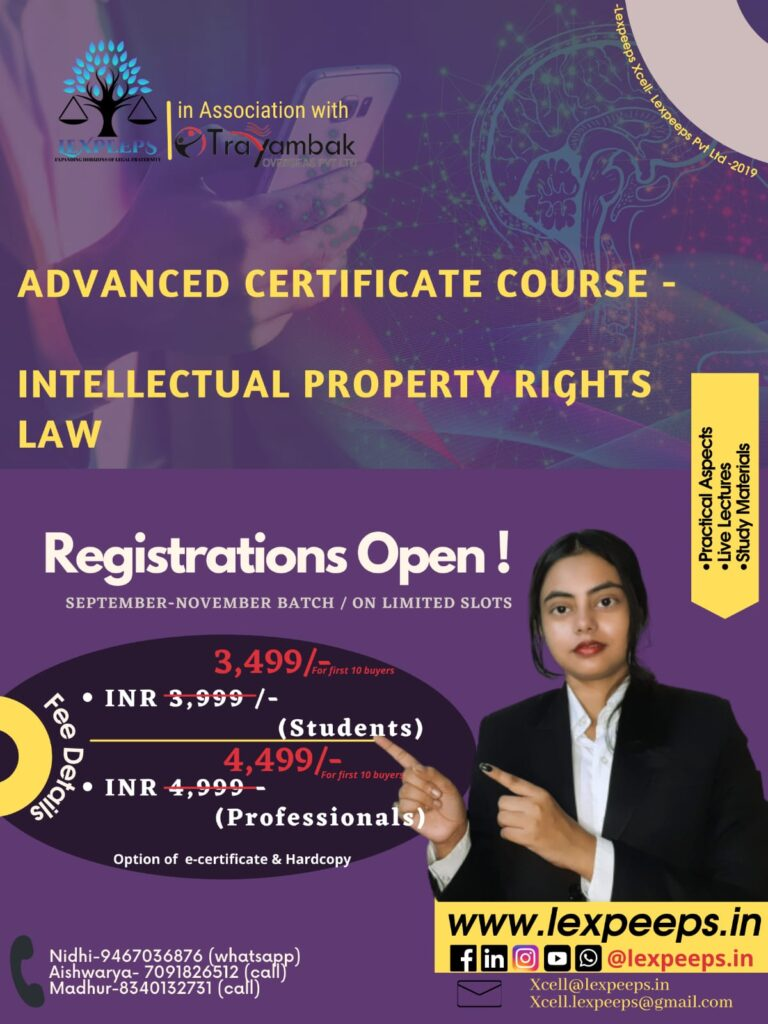 For regular updates, join us:
WhatsApp Group:
https://chat.whatsapp.com/GRdQLsHRwmB7QVRmS3WK
Telegram:
LinkedIn:
https://www.linkedin.com/company/lexpeeps-in-lexpeeps-pvt-ltd