About the job
About the Company
Hello! Welcome to Plaza Premium Group, we're people passionate about "Making Travel Better". We are a global company with team members from all walks of life, together we are #PPGFamily, together we are building a legacy.
You don't need to be from this industry, you do need to be passionate.
Our promise to you:
– We will respect and value your background and perspectives
– We will work together with integrity
– We will share our incredible pride for job, company and industry
What we ask of you:
– Bring passion to all that you do
– Listen, move fast and think innovatively
– Speak up, have ideas and share them
– Believe in customer service, and treating every person with kindness
As industry leaders in innovating global airport hospitality you will work with colleagues from all parts of the world for a truly global experience. You will help and craft services and facilities in over 200 locations in more than 60 international airports across the world.
Who we are:
We were established in HK in 1998 by someone who understood the value of an airport lounge and felt that the experience shouldn't just be limited to a closed-circuit group of travelers. Through the years we have worked incredibly hard to create an experience which is both accessible and quality. Almost 25 years later we now span four core business segments: airport lounges, airport terminal hotels, airport meet & greet services, and a range of airport dining concepts.
In addition to our own brands, PPG provides airport hospitality solutions to leading airlines, alliances and corporates around the world. Here are a few names you might recognize: Cathay Pacific Airways, Singapore Airlines, Lufthansa etc.
With the future of travel always in sight, we created Smart Traveler, a mobile-app rewards program underpinned by in-house technology. We are fast-moving and always evolving to drive our purpose of making travel better.
Join our family today.
Together, we'll make travel better.
Job Scope
Handles all legal affairs (including ensuring compliance with local law/regulation) for Bangalore office, including advising on regulatory and licensing requirements, selects and work with external counsel if required.
Job Responsibilities
Review, draft, discuss and advise internal stakeholders on all legal related issues, documents, agreements, etc
Participate in commercial projects and advise on legal matters
RFP of external counsels – source, negotiate and recommend
Liaise, follow-up, monitor and conduct meetings/calls with external counsels on all business projects
Ad hoc legal advice on employment, IP, commercial, licensing, regulatory/legal matters
Review, check and endorse legal invoices, arrange for approvals for payments
Arranging for execution of documents
Record and maintain contract register of contracts manually
Participate in and provide legal advice on contractual and legal aspects of the business, including transaction management/support for special projects, corporate governance
Work closely with Business Development, Operations and Project Department on contracts and other legal matters arising from the business of the company in accordance with company's standards and policies
Provide the Management with advice and analysis on legal risks and setup an overall corporate governance framework to protect the Group's interest and reputation
Engage in legal research and liaise with global partners and external counsel where necessary on litigation matters
Assist in coordinating response and settlement of legal disputes
Perform all other legal duties and ad hoc tasks as assigned by the PIC and/or HQ Legal
Job Requirements
Degree / postgraduate study in law with 7-10 years of experience in corporate and commercial law (real estate law an advantage), with at least 3 years' practice experience in the same area in a local or international law firm.
Hotel / Hospitality / F&B industry related legal experience is an advantage
Motivated, self-starter, responsible and responsive to business needs
Strong legal drafting skills in English
Link to Apply
Click here to applyhttps://www.linkedin.com/jobs/view/2721698385/
Editor: Mudit Jain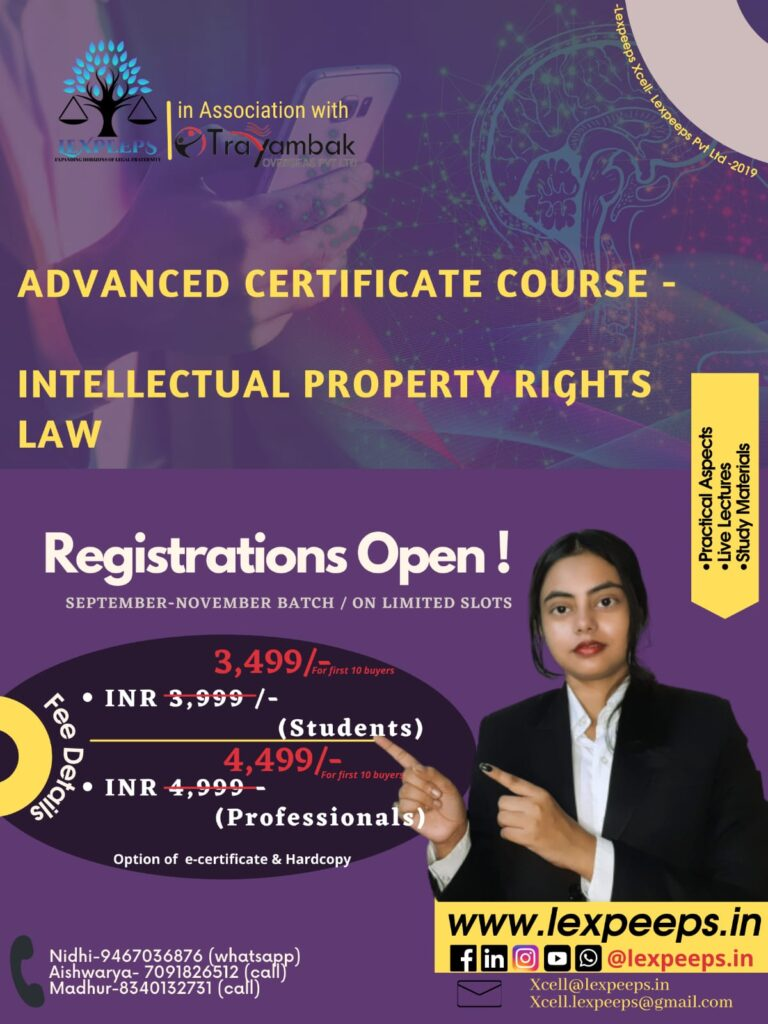 For regular updates, join us:
WhatsApp Group:
https://chat.whatsapp.com/GRdQLsHRwmB7QVRmS3WK
Telegram:
LinkedIn:
https://www.linkedin.com/company/lexpeeps-in-lexpeeps-pvt-ltd