About the Recruitment
The link for registration/ re-registration & payment of the examination fee shall be available from November 26, 2021, to December 24, 2021
Note: December 31, 2021, is the last date for submission of Registered Online Application) for Direct recruitment to 80 (Eighty) posts of Assistant Director (Law) in Group-B of Odisha Secretariat Service under Home Department in the scale of pay of Rs. 44,900/- in Level 10, Cell -1 of Pay Matrix of ORSP Rules, 2017 with usual Dearness and other Allowances as may be sanctioned by the Government of Odisha from time to time.
Number of Vacancies
Unreserved: 35 (12 for Women)
SEBC (Socially and Economically Backward Classes): 10 (3 for Women)
SC (Scheduled Caste): 15 (5 for Women)
ST (Scheduled Tribe): 20 (7 for Women)
Total: 80
Qualifications
Educational Qualification: Bachelors Degree in Law
Proficiency: Must have knowledge of computer application on the date of application
Age Limit: Must have attained the age of 23 years and must not be above the age of 35 years as on the 1st day of January, 2021 i.e., he/she must have been born not earlier than 2nd January 1986 and not later than 1st January 1998.
Other conditions as specified in the official notification.
Examination Fee
Unreserved: Rs. 500/-
SC and ST of Odisha and PwD: NIL
Procedure to Apply
Read the details given in the official notification carefully before applying.
The link for the online application/registration will open from November 26, 2021.
Revisit the page on November 26, 2021 for the link to the online application.
Selection Procedure
Stage 1: Written Examination: 360 Marks
Stage 2: Skill Test in Computer Application (Practical): 40 Marks
Stage 3: Viva Voce Test: 50 Marks
Important Dates
Online registration commencement: November 26, 2021
Application Deadline: December 31, 2021
Contact Details
Any complaint on the conduct of examination must be sent to the Grievance Wing of the Commission by e-Mail (opsc@nic.in) within 05 days of completion of the examination.
To resolve any Technical problem faced in filling up of online Registration/Re-registration and Application forms, the candidate may contact OPSC Technical Support over Telephone No. 0671-2304707 between 10:30 AM to 1:30 PM & 2 PM to 5 PM on any Odisha Government working days.
For more details, visit-
https://drive.google.com/file/d/1_ve1zsY_b4rANvljiAFHUjXewAomtw5k/view?usp=sharing
Link to apply-
https://www.opsc.gov.in/Public/Pages/Post_detail_information.aspx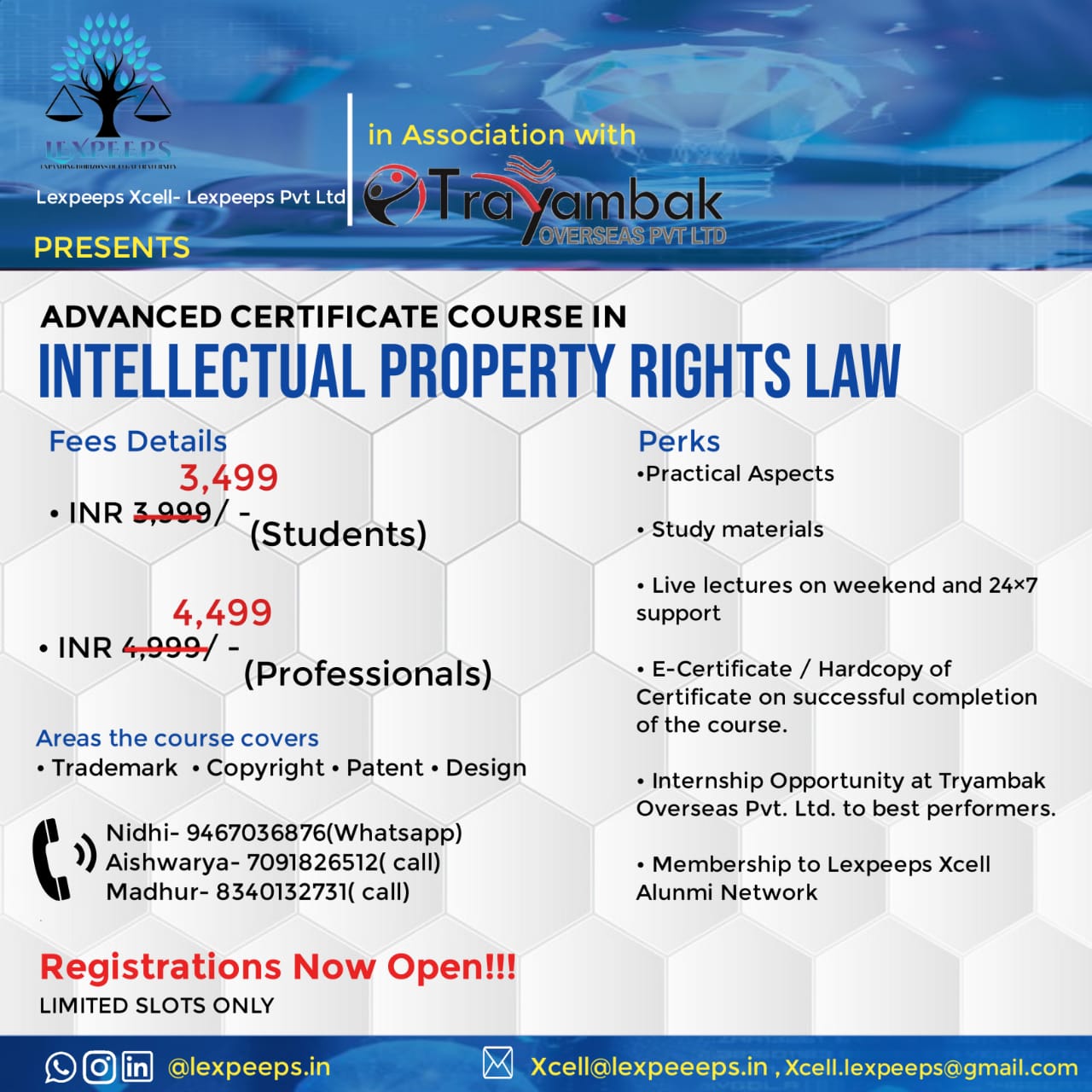 WhatsApp Group:
https://chat.whatsapp.com/GRdQLsHRwmB7QVRmS3WK
Telegram:
LinkedIn:
https://www.linkedin.com/company/lexpeeps-in-lexpeeps-pvt-ltd