IP EXPO 2020/21
We, the IP Press along with the title, event, supporting, knowledge, digital and media partners, are delighted to bring the IP Expo 2020-21 (ONLINE EVENTS) for all the school and college students having an interest in science, intellectual property, creativity and innovation.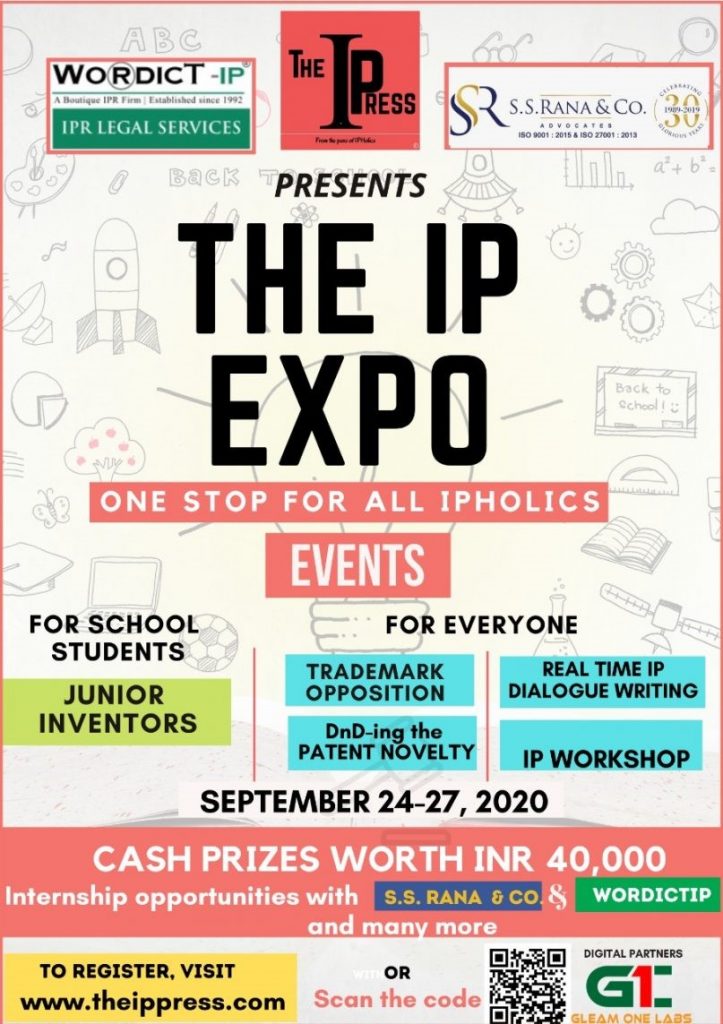 The last date for registration is September 15, 2020.
We are looking forward to seeing you at the IP Expo 2020/21 on September 24 to 27, 2020. Upon registration, further details about each event will be shared with the participants via email. Wish you all good luck.
Should you have any queries or questions, please write to us on theippress@gmail.com