About the program
1) Nashik Municipal Smart City Development Corporation Ltd. (SPV) Established under the company Act 2013, to implement Smart City Proposal under Smart City mission of GoI.
2) Assist in all legal matters regarding ULBs smart cities like Land related or any other. Written Communication Skill Verbals
Perks
Will be reviewed at the time of interview
Who can apply?
Only those candidates can apply who:
are from LLB
and specialisation from Not Applicable
are available for duration of 12 Months
have relevant skills and interests
Terms of Engagement
The Terms of Engagement Will be as per TULIP Handbook and TULIP Guidelines
Number of openings
one (1)
Link to apply
https://internship.aicte-india.org/login_new.php?internship_uid=INTERNSHIPGOV_15942791025f06c4be6753b&level=2&company_id=TLP5ede2e53f1d631591619155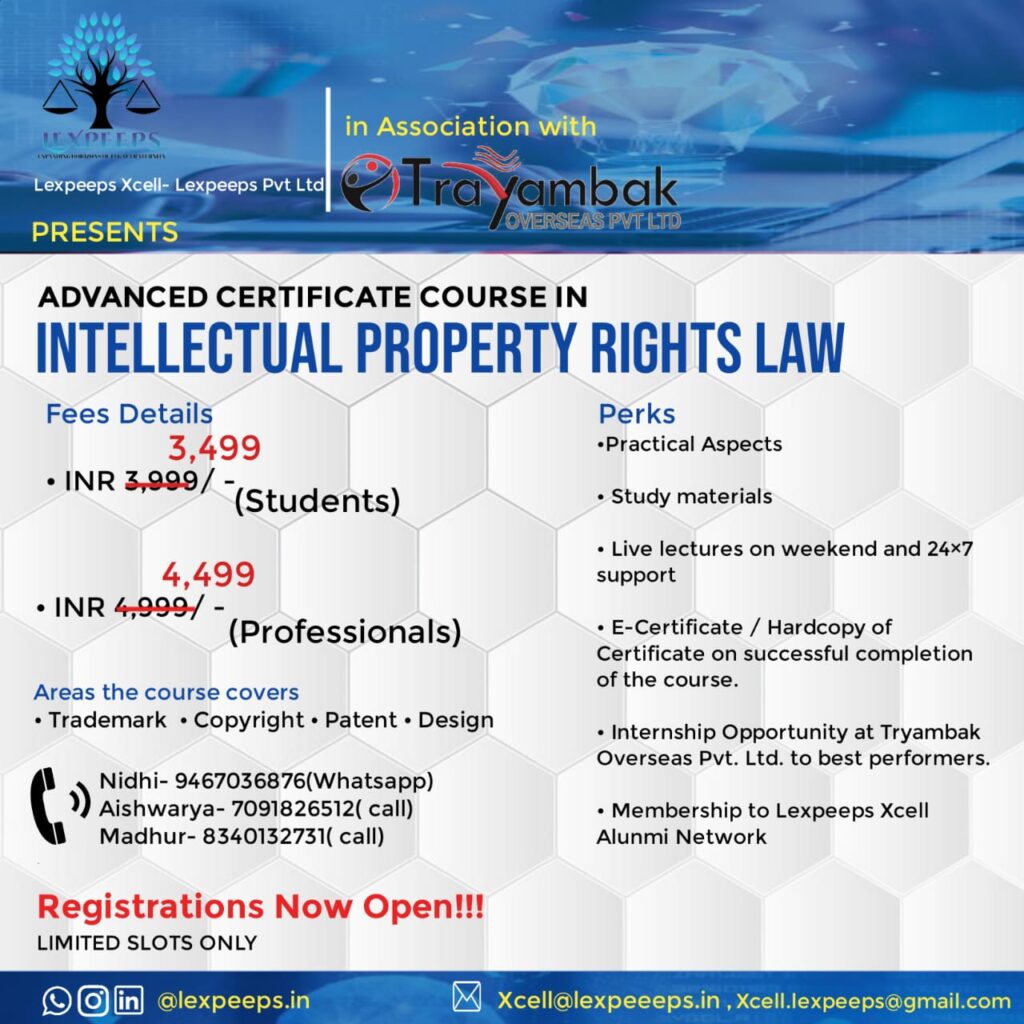 For regular updates, join us:
WhatsApp Group:
https://chat.whatsapp.com/GRdQLsHRwmB7QVRmS3WK
Telegram:
LinkedIn:
https://www.linkedin.com/company/lexpeeps-in-lexpeeps-pvt-ltd