About LegalSeva
LegalSeva is a boutique law firm comprising fresh law graduates yearning to make a small difference in the legal industry surrounding Chandigarh, Panchkula, Mohali, and nearby regions. The site provides assistance related to all common legal challenges that one can face during his life, be it depositing a traffic challan or getting an acquittal in a murder case. We make it utter simple, and that's what LegalSeva is all about.
About The Internship
Conduct research on various legal topics
Stay abreast with recent developments in the field of RERA, NCLT, CAT, AFT, and high court cases of Chandigarh and write legal snippets
Assist in legal drafting, vetting of documents, and applications in the court of law
Write a judgment digest on it (typing tasks of seniors)
Assist in digital marketing activities of the company and post regular legal updates on social channels
Compile good content
Skill(s) required
Digital Marketing English Proficiency (Spoken) English Proficiency (Written) Research and Analytics
Who can Apply?
are available for full time (in-office) internship
can start the internship between 5th Oct'21 and 9th Nov'21
are available for duration of 2 months
are from Chandigarh, Zirakpur, Dera Bassi, Panchkula and neighboring cities
have relevant skills and interests
Perks
Certificate Letter of recommendation Flexible work hours Informal dress code
Number of vacancy
Two (2)
Link to apply
https://www.linkedin.com/jobs/view/2746137216/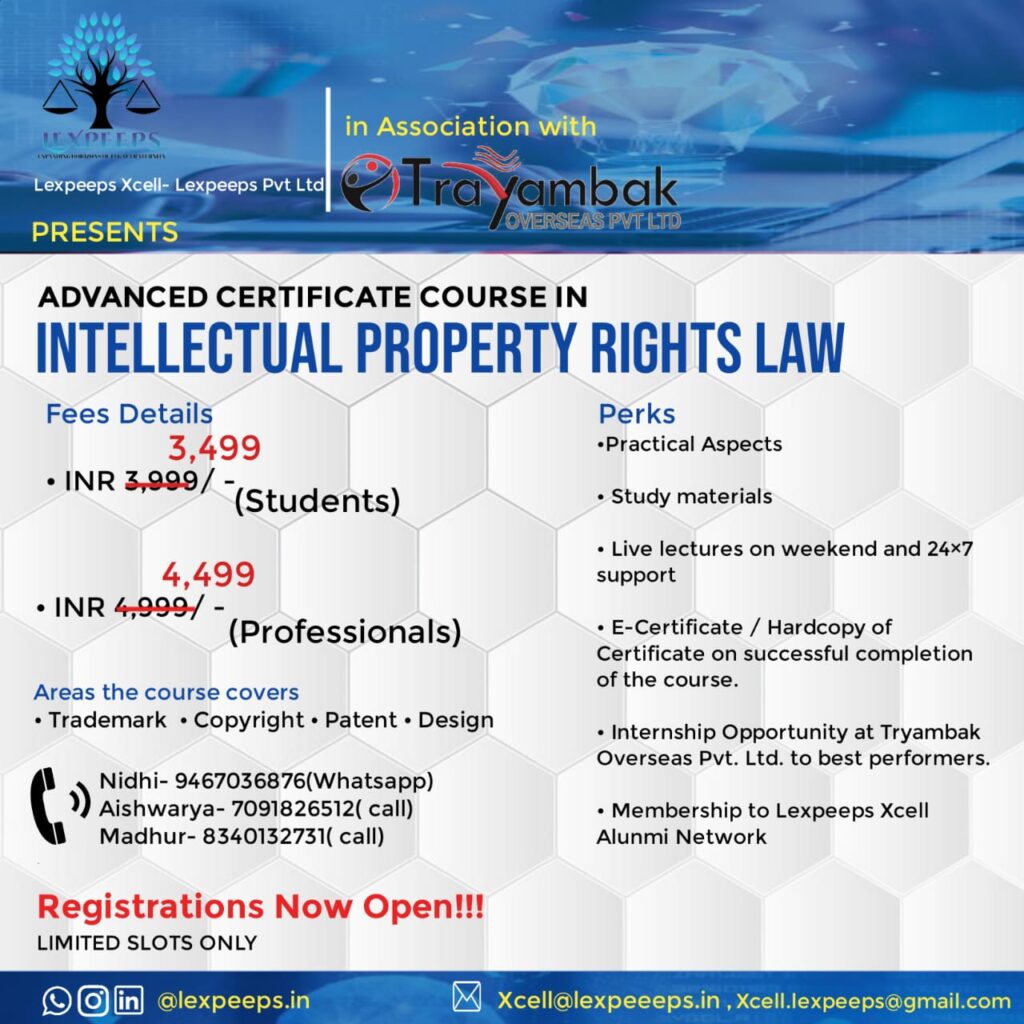 For regular updates, join us:
WhatsApp Group:
https://chat.whatsapp.com/GRdQLsHRwmB7QVRmS3WK
Telegram:
LinkedIn:
https://www.linkedin.com/company/lexpeeps-in-lexpeeps-pvt-ltd