About CCL
CCL is a multidisciplinary research centre engaged in socio-legal and policy research, law reforms, system reforms, and advocacy with the state and central governments to ensure accountability for the rights of the child.
The objectives of the Centre are to enable children to be treated as rights holders; to help institutionalize the human rights-based approach into policy, law and practice on children, and to build the capacity of state and civil society for the more effective realization of child rights.
About the Internship Programme
Through its internship programme, the centre aims at inculcating an understanding of child rights through a rights perspective. Interning at CCL provides students with an opportunity to access its library.
Interns are expected to be professional in their conduct and are to abide by the rules and principles of conduct laid down by NLSIU.
Time period of Internship
The minimum duration of the internship is 30 working days or 4 weeks. Relaxation may be granted in exceptional circumstances subject to approval from the central coordinator. Such a request will have to be made through the concerned Programme head.
Eligibility
The centre has accepted interns from all across the country from the fields of law, social work, psychology, engineering etc. Being a multi-disciplinary centre, applications are invited from interested students from all fields.
For procedure to Apply and more details, visit-
Issuance of Certificate
On successful completion of all mandatory requirements during the internship to the complete satisfaction of the Supervisor and the Centre Coordinator.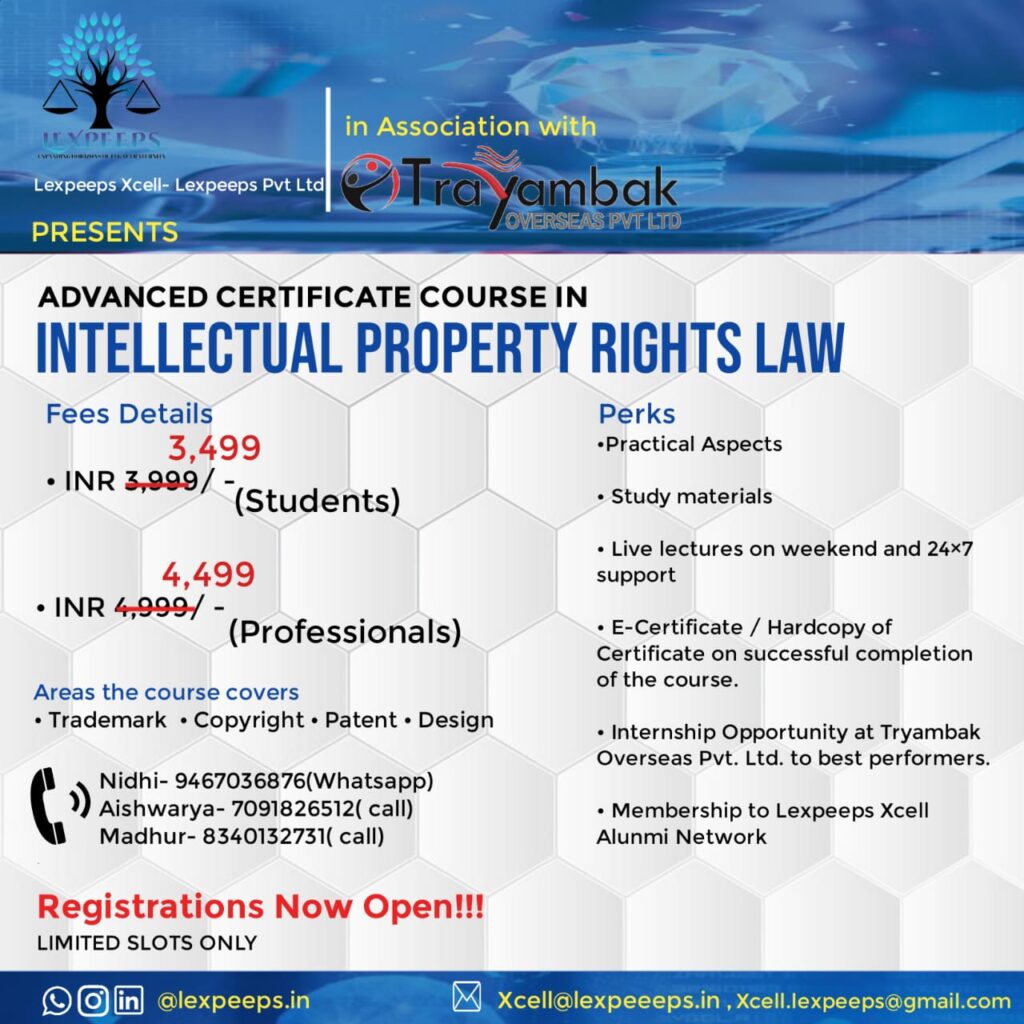 For regular updates, join us:
WhatsApp Group:
https://chat.whatsapp.com/GRdQLsHRwmB7QVRmS3WK
Telegram:
LinkedIn:
https://www.linkedin.com/company/lexpeeps-in-lexpeeps-pvt-ltd