About the Amicus
Amicus is building an AI-powered contract drafting and analysis platform. The goal is to make the drafting and review process faster and more accurate.
About the opportunity
2-3 legal interns.
Preference
They will prefer students who:
(i) can intern for at least 3 months;
(ii) have studied contract law; and,
(iii) are in it for more than just the certificate.
The role will be integral to shaping the product. The interns will brainstorm ideas with us, review lots of contracts, and take on ad hoc responsibilities when required. You'll start in early January. Workload may vary from 2 hours/day to 12 hours/day. However, we're happy to make adjustments during exams.
Stipend
INR 10,000 per month.
Procedure to apply
To apply, please send an email with:
(i) your resume;
(ii) a 200 cover letter explaining why you'd be a great intern; and
(iii) a 100 word explanation on which is your favourite clause in a contract. Send it to saahildama@gmail.com.
Disclaimer: All information posted by us on LexPeeps is true to our knowledge. But still, it is suggested that you check and confirm things on your level.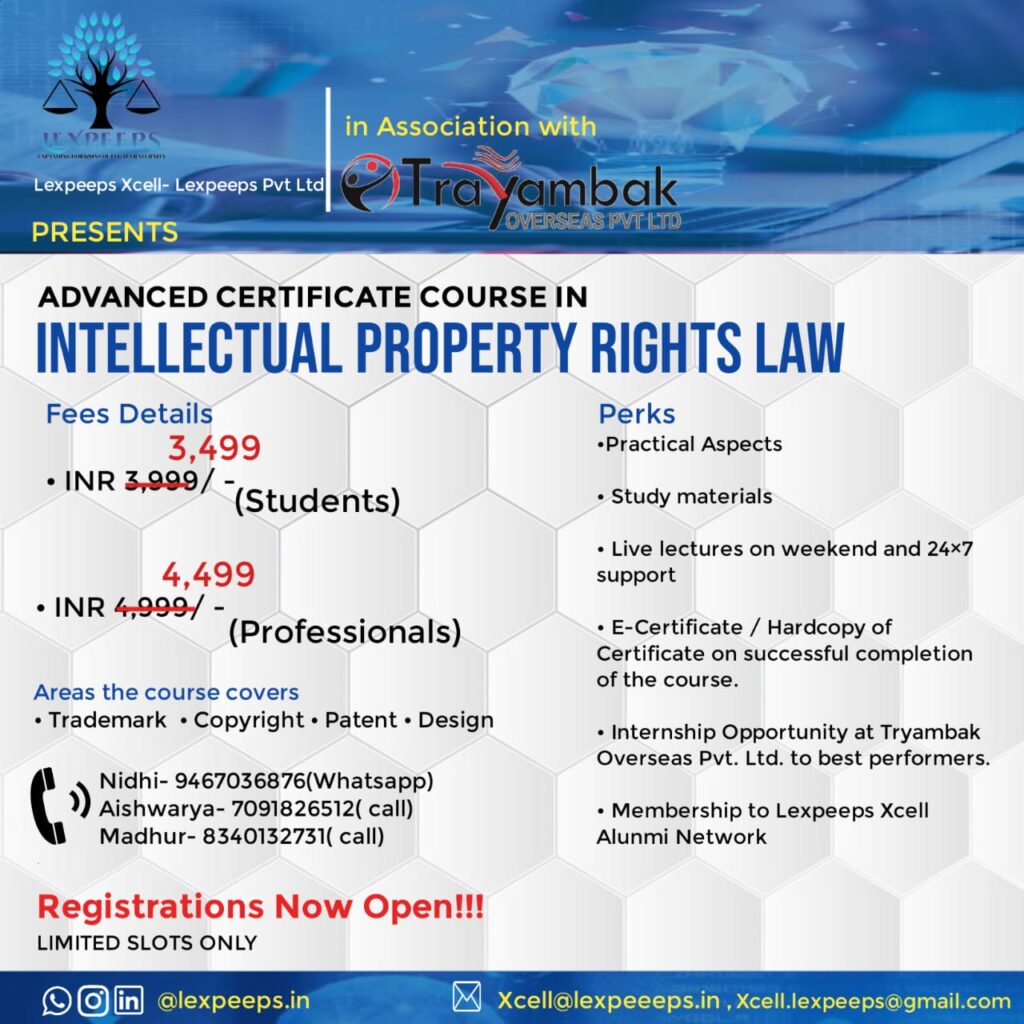 For regular updates we can catchup at-
WhatsApp Group:
https://chat.whatsapp.com/GRdQLsHRwmB7QVRmS3WK
Telegram:
LinkedIn:
https://www.linkedin.com/company/lexpeeps-in-lexpeeps-pvt-ltd