About S. Bhambri & Associates
The Boutique Law Firm was started by Mr. N.K Bhambri in the year 2011. The primary focus was on Family Law as well as Matrimonial Law practice. Since then the growth has been magnanimous and now we are proud to be associated with several of our associates. We particularly deal with Matrimonial Disputes, Recovery of Money Suits, Trademark and Copyright Registration & Prosecution, Labour/Employment Laws and Compliances, Consumer Cases, Criminal Cases, DRT Matters, School Tribunal Cases, Senior Citizens Tribunal too.
About the Internship
We are looking for law interns for physical internship for the month of December 2021. Only those candidates may apply who are interested in learning litigation as well as are residing in North or West Delhi. Selected Candidates would be called for face to face interview.
PERKS:Field Training and certificate of internship on successful completion of internship.(No Stipend.)
Procedure to Apply
Interested candidates may send their CV and cover letter at s.bhambri.internship@gmail.com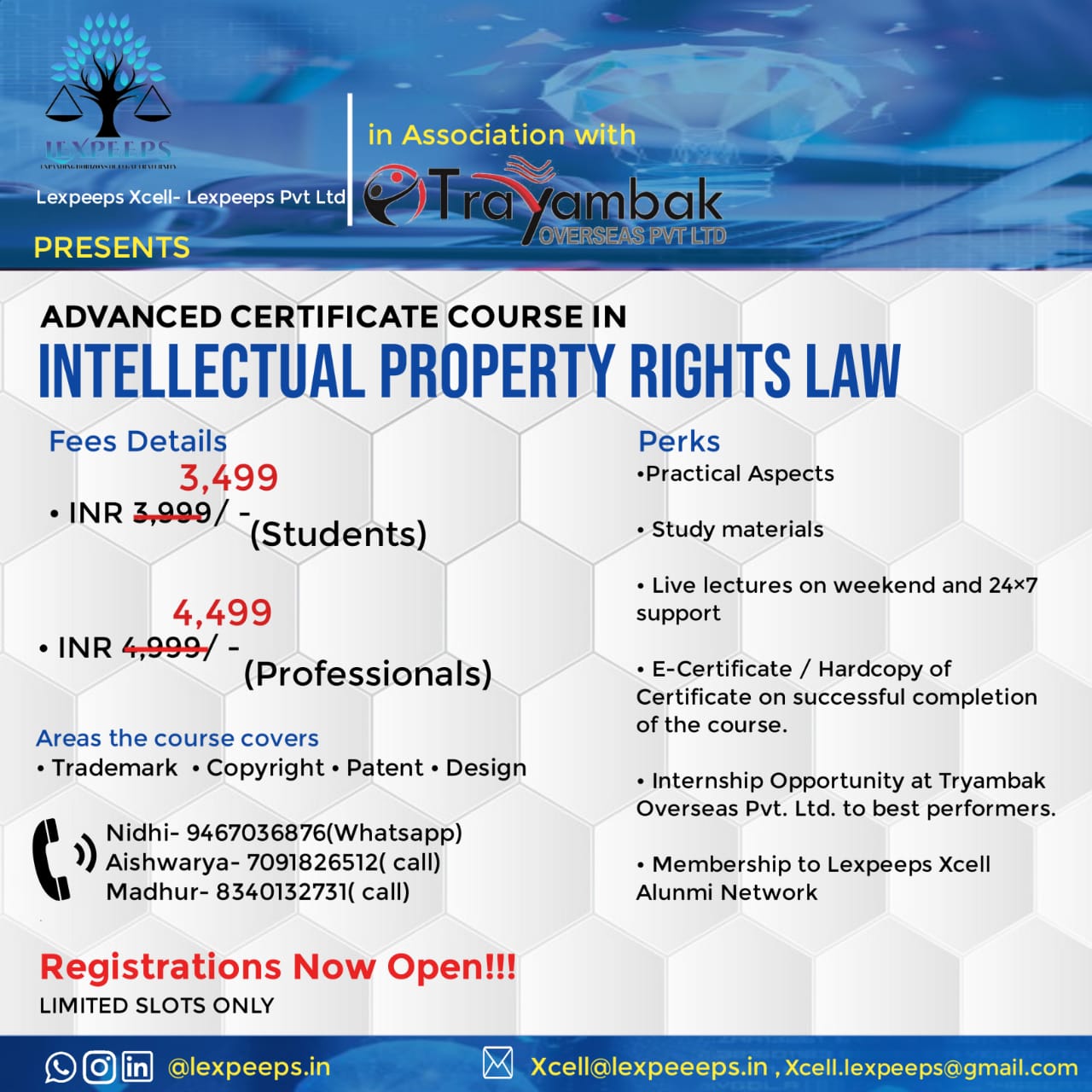 WhatsApp Group:
https://chat.whatsapp.com/GRdQLsHRwmB7QVRmS3WK
Telegram:
LinkedIn:
https://www.linkedin.com/company/lexpeeps-in-lexpeeps-pvt-ltd