RGNUL, Punjab is providing a free access online course on the sociology of gender.
ABOUT
The MHRD has launched the project 'Study Webs of Active Learning for Young Aspiring Minds (SWAYAM) to disseminate educational content to the masses. With an aim to provide access to the best quality learning resources across the country, SWAYAM proffers MOOCs. Learners from diverse disciplines can enroll on SWAYAM, an integrated platform and portal for online courses, throughout the year. These courses pan across High School and all higher education subjects as well as skill sector courses to ensure that every student benefits from learning material through ICT. MOOCs also support career development, changing careers, supplemental learning, college preparations, and lifelong learning.
COURSE LAYOUT
Week:1
Development of 'Sociology of Gender'
Week:2
Indian Society and Socialization
Week:3
Feminism: Theoretical Orientations-I
Week:4
Feminism: Theoretical Orientations-II
Week:5
Identifying and Understanding Gender Issues
Week:6
Changing Gender Profile in India
Week:7
Criminality, Crime and Law
Week:8
Correctional Methods and Criminal Justice Administration
Week:9
Social Movements and Gender-related Developments
Week:10
Law, Legal Provisions and Legal Institutions: Impact on Gender Equality
Week:11
Political Participation of Women in India: Issues and Provisions
Week:12
Gender Studies in India: Emerging Scenario
https://onlinecourses.swayam2.ac.in/cec22_hs50/preview
Disclaimer: All information posted by us on Lexpeeps is true to our knowledge. But still, it is suggested that you check and confirm things on your level.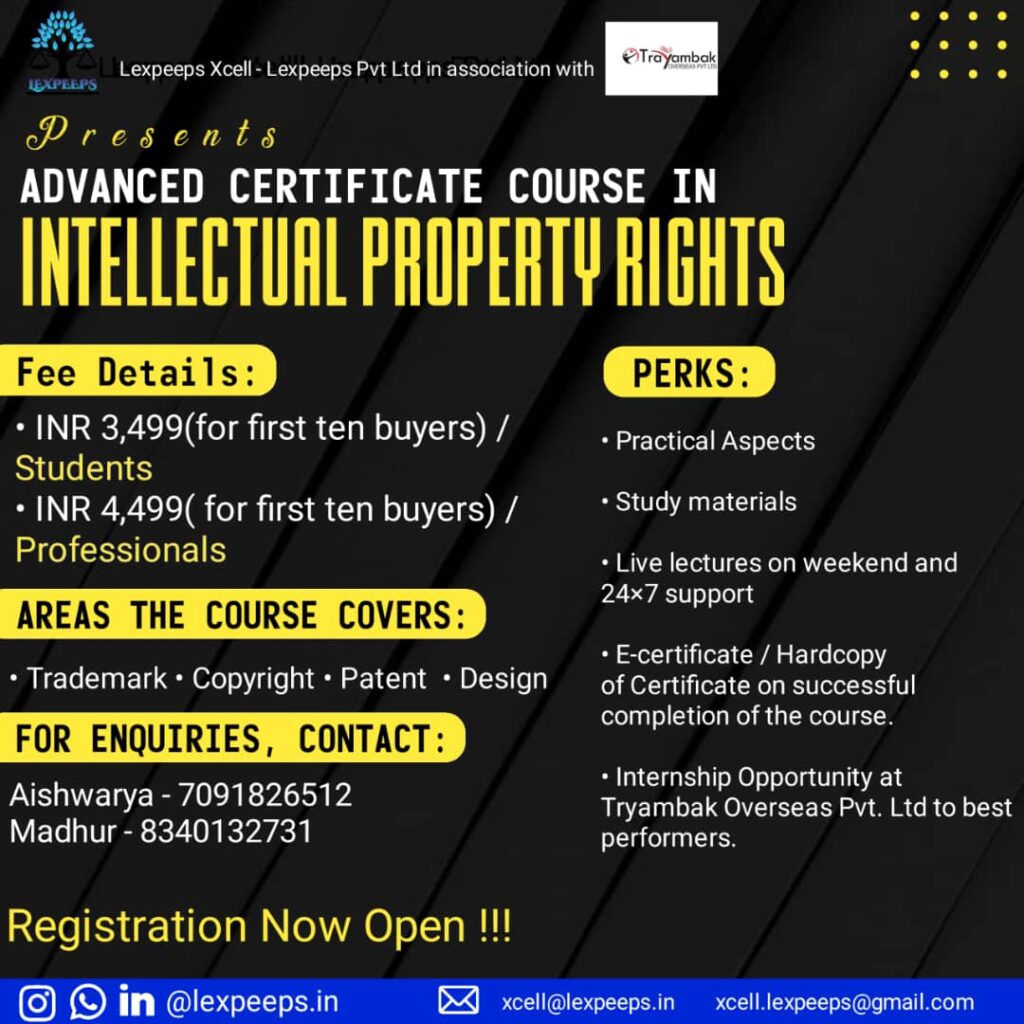 WhatsApp Group:
https://chat.whatsapp.com/G4bxdgRGHY8GRzOPSHrVwL
Telegram:
LinkedIn:
https://www.linkedin.com/company/lexpeeps-in-lexpeeps-pvt-ltd