Guru Gobind Singh Indraprastha University
Guru Gobind Singh Indraprastha University was established by an Act of Govt. of NCT of Delhi on July 28, 1998. It was conceived as a teaching and affiliating University with explicit objective to facilitate and promote studies, research and extension work in areas of professional and technical education.
Justice Upheld, United Kingdom, U.K.
Justice Upheld is a free and an independent international humanitarian organization, supported by a campaign team of lawyers and activists working for the protection and furtherance of human rights. They provide free legal advice and representations to those denied access to justice including victims of injustice who do not have the financial means to assert and redness the breaches of their human rights. Justice Upheld is not connected to and/or in any way affiliated to any faith or religion and / or any political party.
About Essay Writing Competition
Human Rights are the basic rights and freedoms that belong to everyone. These rights are based on shared values like dignity, equality, fairness, respect, and independence. To inspire and create awareness about Human Rights amongst youth across the globe, this online essay writing competition is organized by Guru Gobind Singh Indraprastha University in association with Justice Upheld, United Kingdom, U.K. on the theme "Human Rights: A National Perspective." The participants can discuss their own national perspective.
Tracks for the Essay Writing Competition
Human Rights and Empowerment of Women and Girls
Access to Human Right Enforcement Mechanism and Challenges
Promotion of Human Rights through Education and Awareness Creation
Child Rights Protection: Issues and Challenges
Rules for the Competition
Word Limit would be 5000 words and all submissions should be along with plagiarism report.
APA Reference Style to be followed.
Participants can send only 01 entry in each category.
Students can also apply in a team.
Under-graduate and Post-graduate students from any stream can participate in the Competition.
Top 07 entries will be shortlisted to compete in the Final Round.
Selected participants will have to give a presentation of 15 minutes for the final round. Online presentation will be allowed.
Top 02 winners will receive Prize in each track.
Important Dates
Last Date for Registration : 20th December 2021
Last Date to Submit Essay: 1st January 2022
Intimation regarding acceptance for Presentation: 10th January, 2022 Date of Competition: 18th January, 2022
Registration Link
https://docs.google.com/forms/d/e/1FAIpQLScodbV9hMi9uqN3RKanDqEjetsO1ZZQsUfmdEZvPSHrgtLALg/viewform
Contact Details
Prof. Vijita Singh Aggarwal
Director, International Affairs
GGS Indraprastha University, New Delhi (India) Mobile: +91-9718503820 Telephone: 011-25302125, 25302126 Email: essaycomp2022@gmail.com
Disclaimer: All information posted by us on LexPeeps is true to our knowledge. But still it is suggested that you check and confirm things on your level.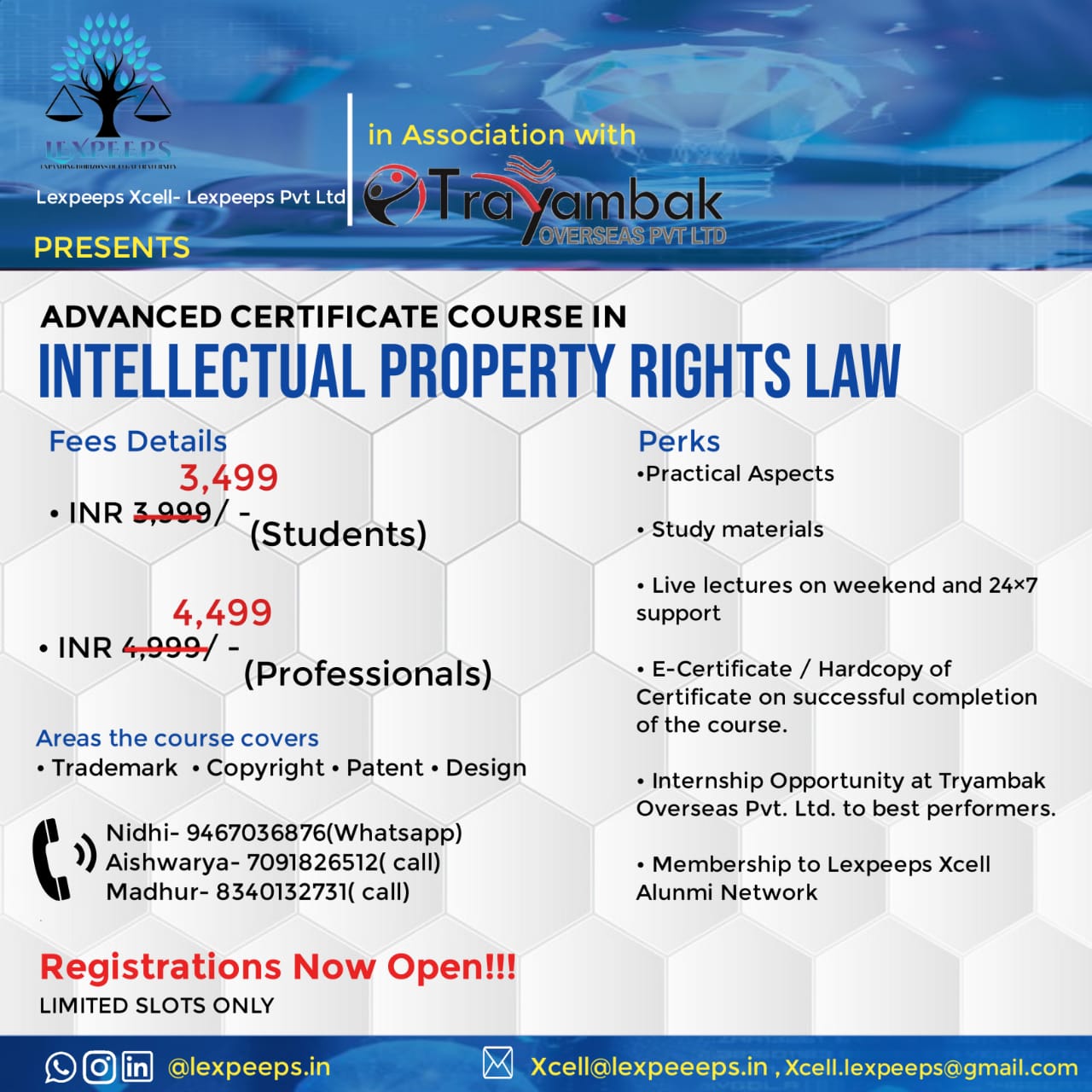 WhatsApp Group:
https://chat.whatsapp.com/GRdQLsHRwmB7QVRmS3WK
Telegram:
LinkedIn:
https://www.linkedin.com/company/lexpeeps-in-lexpeeps-pvt-ltd