GNLU is organizing an essay competition for the center of sports and entertainment laws.
ABOUT
The term doping is widely used by organizations that regulate sporting competitions. There are numerous organizations in place to keep a check on doping in sports. However, there are various legal aspects involved in the same and this essay competition aims to spread awareness about doping in sports and give the participants a platform to discuss issues related to doping in sports law and put forth their opinions on various laws related to the same.
The goal of this competition is to foster a constructive discussion about sports law and the intricacies of sports and doping by enlisting the students' creative perspective.
ELIGIBILITY
This competition is open to students pursuing their legal degrees (undergraduate/postgraduate) or any other such course equivalent, from all recognised universities across the world.
THEME
Criminalization of doping in sports
Doping and gender issues
Doping in e-sports and its regulation.
Vicarious liability in doping cases
Evolving drugs and the steps taken by World Anti-Doping Agency (WADA)
The forensic approach to Anti-doping in sports
Regulated use of performance enhancing drugs in certain sports
The Implications of the National Anti-Doping Bill
Standard of proof in Doping cases
International standards for testing samples of Athletes
The right against Self-Incrimination and Doping test
Health implications on the mental and physical capabilities of the sports persons, due to doping
The challenges to legal remedies in anti doping in sports
Sports arbitration arising out of anti doping violations
Note: The participants are encouraged, but not restricted to the abovementioned themes. They can select a theme of their own choice, and prepare an essay on the basis of that too.
SUBMISSION GUIDELINES
For Body:

Font: Times New Roman
Font Size: 12
Spacing: 1.5
Alignment: Justified
Margin: One inch on all sides
Paper Size: A4

For Footnotes:

Font: Times New Roman
Font Size: 10
Spacing: 1
Alignment: Justified
Citation Style: OSCOLA (Oxford University Standard for Citation of Legal
Authorities) style

Note: Speaking footnotes are prohibited, and shall lead to the deduction of marks.
The word limit for the essays is 3000-3500 words, inclusive of footnotes. Essays exceeding this word limit, shall not be considered.
Co-authorship of up to 2 authors is permitted.
Participants each can submit only one entry.
The essay must be submitted in Microsoft Word Document format (.doc/.docx) only.
The essay must be submitted through email to gcsl@gnlu.ac.in with the subject
'Submission for GNLU Essay Competition on Sports Law'.
The participants must refrain from including their names or any information hinting to
their identity. The essay must not disclose the identity of the participant(s) in any way,
failing which, the entry shall be disqualified. All the information about the authors
should be included in the email, separate from the essay. The information required is:

Full name of the Participant(s)
Name and address of the participant's University(ies)
Current year of study and name of degree being pursued
E-mail ID(s) of the participant(s)
Theme Chosen

It is the responsibility of the participant(s) to ensure that the content of the essays is original. A strict online plagiarism check will be done on all the submissions. No form of plagiarism will be accepted, and any such plagiarism detected shall result in immediate disqualification of the entry.
No part of the essay should have been published earlier, nor should it be under consideration for publication elsewhere.
There is no participation fee.
PRIZES
First Prize: Rs. 15000 with certificate
Second Prize: Rs. 10000 with certificate
Third Prize: Rs. 5000 with certificate
The top 10 essays will also receive a merit certificate.
In addition to this, if the reviewers recommend, the essays shall be compiled and published in the form of a book with a reputed publishing house.
DEADLINE
Last Date for submission: 15 October, 2022
Declaration of Results: 31 October, 2022
CONTACT DETAILS
+91 95378 33049
Disclaimer: All information posted by us on Lexpeeps is true to our knowledge. But still, it is suggested that you check and confirm things on your level.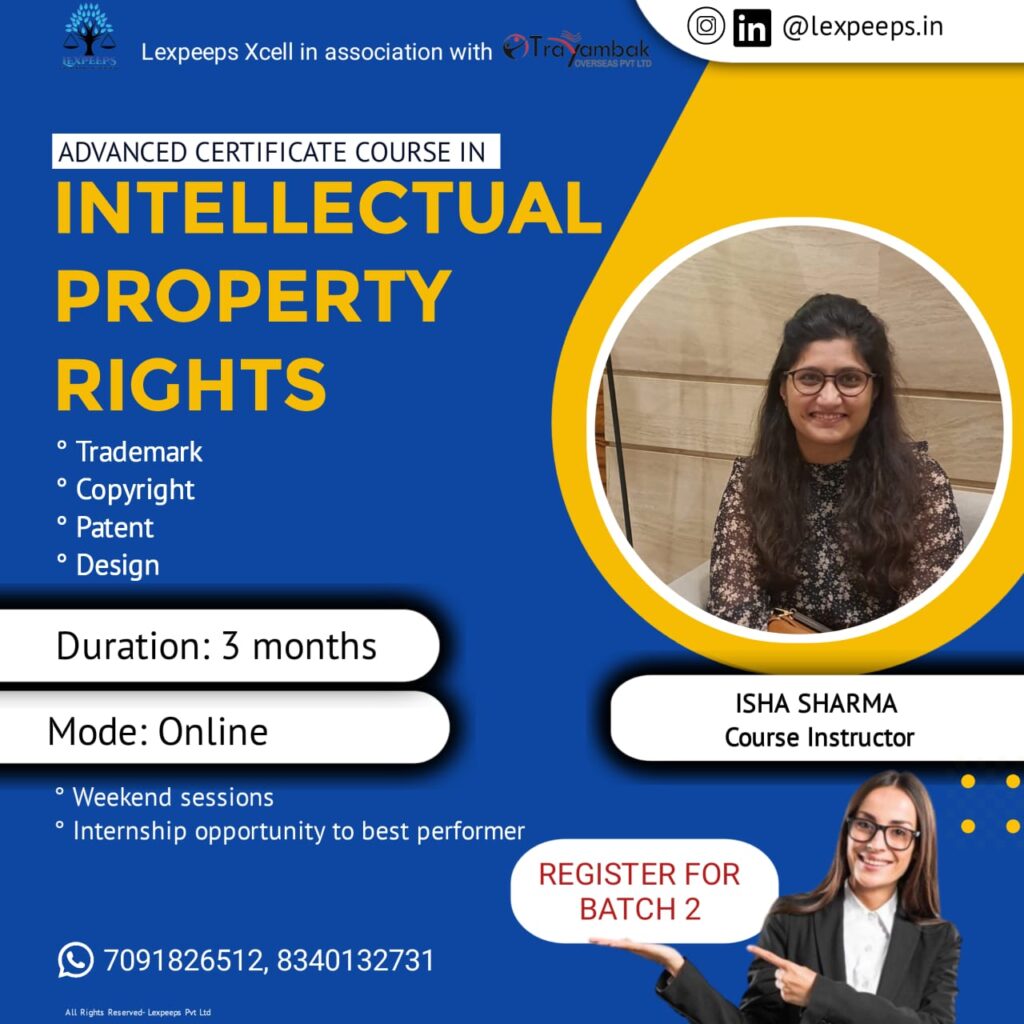 WhatsApp Group:
https://chat.whatsapp.com/G4bxdgRGHY8GRzOPSHrVwL
Telegram:
LinkedIn:
https://www.linkedin.com/company/lexpeeps-in-lexpeeps-pvt-ltd