NLSIU Bangalore is organizing a two-day National Conference on the theme of Human Rights of Slum Dwellers and Forced Eviction: A Legal Mandate along with Symbiosis Law School, Pune and CMR School of Legal Studies, Bengaluru.
ABOUT
The National Law School of India University is a public law school and a National Law University located in Bangalore, Karnataka.
THEME
Land, Property and Governance;
Health, Poverty & Social Inclusion;
Case Studies of Slum Development Boards.
Urban poor, migration and resettlement;
Impact of health and mental well-being of people affected by forced eviction; or
On any of the indicated themes/sub-themes as given above.
Note: The maximum length of the video should be 20 minutes and minimum 15 minutes.
ELIGIBILITY
Representatives of Government and Regulatory Bodies.
Lawyers, Legal Professionals, Consultants, Practitioners.
Academicians, Students, Research Scholars from the disciplines of Law, Finance, Business Management, Commerce, and Public Policy.
Members of Research Institutes, Non-Governmental Organisations (NGOs), Civil Society Organizations (CSO).
Representatives from Companies or other Institutions.
REGISTRATIONS
Observer Participant: INR 750/- (Rupees Seven Hundred and Fifty only)
Single Author: INR 750/- (Rupees Seven Hundred and Fifty only)
For Participating in Video Making Competition: INR 750/- (Rupees Seven Hundred and Fifty only)
Two/Co-Authors: INR 1,500/- (Rupees Fifteen Hundred only)
DETAILS
Dates – December 15-16, 2022
Mode – Virtual Mode (Zoom Online)
Venue – Virtual Space
IMPORTANT DATES
Last date for submission of Registration & Submission of Abstract: November 20, 2022
Last date to complete registration and make final payment: November 20, 2022
Last date for submission of videos: November 28, 2022
Submission of full-length Essays/Articles: December 31, 2022
https://docs.google.com/forms/d/e/1FAIpQLSfusmUl_7udnksMaH-oGDKkytIhKxowY9djt5jwdwtCTq395A/viewform
Disclaimer: All information posted by us on Lexpeeps is true to our knowledge. But still, it is suggested that you check and confirm things on your level.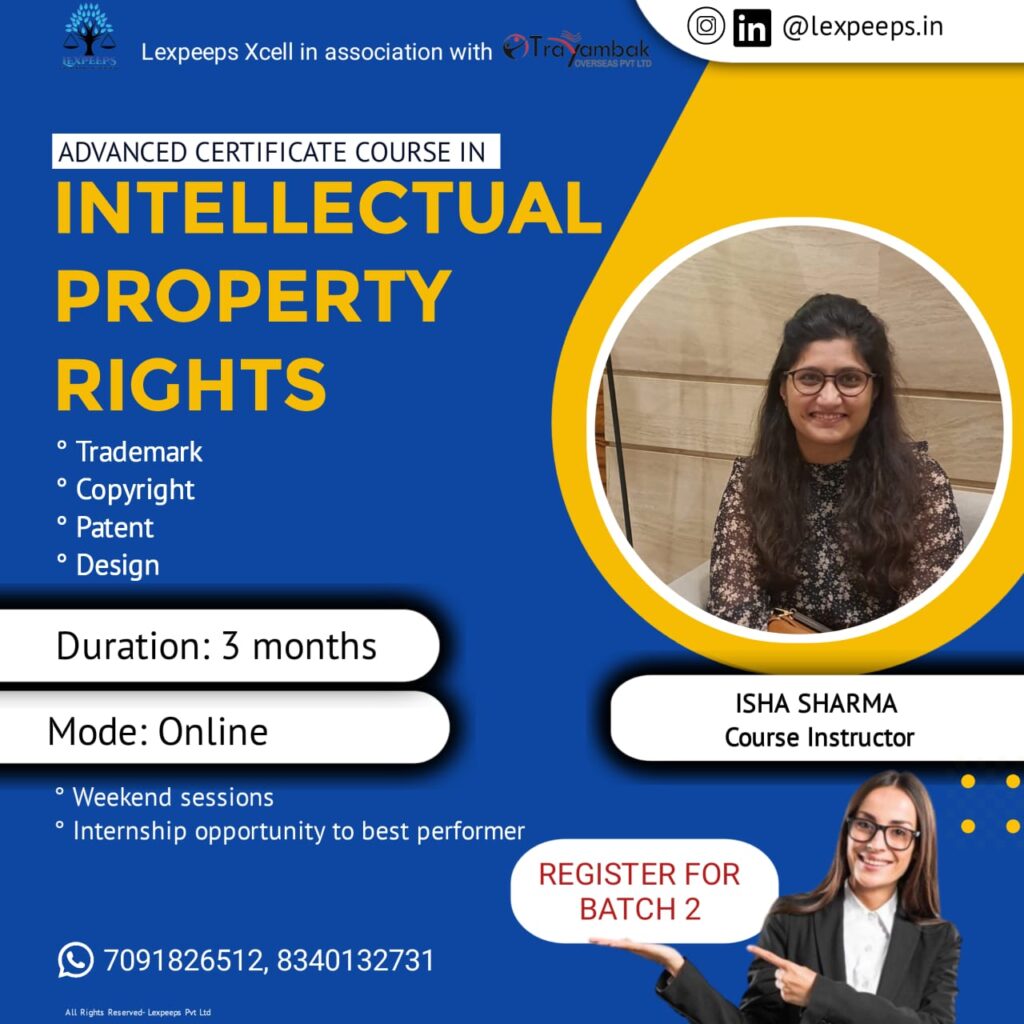 WhatsApp Group:
https://chat.whatsapp.com/G4bxdgRGHY8GRzOPSHrVwL
Telegram:
LinkedIn:
https://www.linkedin.com/company/lexpeeps-in-lexpeeps-pvt-ltd