RGNUL Student Research Review (RSRR) Journal is making a call for papers for the journal's volume 9 issue 1.
ABOUT
The Editorial Board invites submissions from academicians, practitioners, legal luminaries, and students on the theme "Development and Future of Energy Transition: Analyzing the Legal Landscape."
The energy industry fuels economies all around the world and has a significant impact on other sectors including investment, environment, technological innovation, and international commitments, among others.
ELIGIBILITY
RSRR welcomes submissions from legal practitioners, academicians, students, and members of the legal fraternity.
THEME
RSRR invites submissions on the following sub-themes:
Mapping India's Policy Landscape: Emerging Focus on Renewable Energy

Green Hydrogen Policy, 2022: A Solution to Power Security?
Energy Conservation (Amendment) Bill, 2022: An Attempt to Fulfill India's Ambitious Global Goals?
Administrative Reforms in the Electricity Appellate Tribunals, and the Electricity Contract Enforcement Authority
National Renewable Energy Legislation: Need of the Hour?

Disruptive Practices in the Energy Sector: A Legal Analysis

Creating a Domestic Carbon Credit Trading Market and Empowering Indian Issuance of Carbon Trade Certificates
Carbon Credit Export Policy of India: India's Learning from Other Nations
The Legality of Carbon Farming in India: Need for a Regulation
Need for Comprehensive Legislation for the Governance of Electric and Battery Operated Vehicles
Ensuring Equity and Sustainability in Agriculture: Integration of Solar Practices into Current Agricultural Trends

Global Energy Transition Outlook: Lessons for India?

The US Inflation Reduction Act: Economy, Energy, and Environment
EU's "Fit for 55": A Frontrunner in Renewable Energy Transitions
International Agreements and Transition Goals: The Credibility of Promises

Mapping the Commercial Domain of Energy-Based Transactions

Governing the Increased Anti-Competitive Conduct in the Power Sector: An Industry-Based Legal Analysis
Structural and Behavioral Remedies for Competitive Bidding in the Wind and Solar Power Sector
Simplifying the Application of GST in the Energy Sector: Preparing an Optimal Taxation Structure
A Legal Analysis of Insurance Policies in the Project, Infrastructure, and Energy sectors
Tracing the Current FDI trends in the Energy Sector: Analysis of the Indian Legal Structure

Understanding Consumer's Stance in the Energy Transition Model

Electricity (Rights of Consumers) Rules, 2020: Role of Prosumers
Energy Poverty and the SDG Goal 7: The Balance between Tall Claims and Consumer Reality
Note: The above-mentioned sub-themes and sub-points are only illustrative and not exhaustive, and the authors are free to write upon any other sub-theme, provided they fall within the broad ambit of this journal's theme.
SUBMISSION GUIDELINES
The RSRR invites papers under the following categories:

Articles (5,000 to 10,000 words)

Short Notes (3,500 to 5,000 words)
Case Comments (2,000 to 4,000 words)
Legislative Comments (2,500 to 4,000 words)
Normative Law Articles (3,000 to 5,000 words)

All submissions must be in Garamond, font size 12, spacing 1.5.
All footnotes shall be in Garamond 10, single-spaced, and should conform to the Oxford University Standard for Citation of Legal Authorities (OSCOLA) mode of citation.
Margins: Left 1 Inch and Right 1 Inch, Top 1 Inch and Bottom 1 Inch (A4).
The word limit is exclusive of all the footnotes.
Co-authorship is allowed for up to 2 authors.
All submissions must include an abstract of a maximum of 250 words.
All submissions must be accompanied by a cover letter in a separate document stating the details of the author(s).
All entries should be submitted in .doc/ . docx format only.
The author(s) bear sole responsibility for the accuracy of facts, opinions or views stated in the submitted paper. In case of any plagiarism found in the contents of the submitted paper, the Manuscript shall be subject to rejection.
The abstracts and the papers must be mailed to submissionsrslr@rgnul.ac.in, with the subject "Submission for Volume 9, Issue 1 – Type of Submission (Article/ Short Note/ Case Comment/ Normative Law Articles)".
The submissions of abstracts and papers should accompany a cover letter specifying the author's name, designation, institute, contact number, and email for future reference in the mail body itself.
DEADLINE
The deadline for final paper submission, including the abstract, is by November 19, 2022, by 11:59 P.M. (IST).
https://drive.google.com/file/d/1De3TFFwurPWJVQRRTTLp8-kDGwJeEx88/view?usp=sharing
Disclaimer: All information posted by us on Lexpeeps is true to our knowledge. But still, it is suggested that you check and confirm things on your level.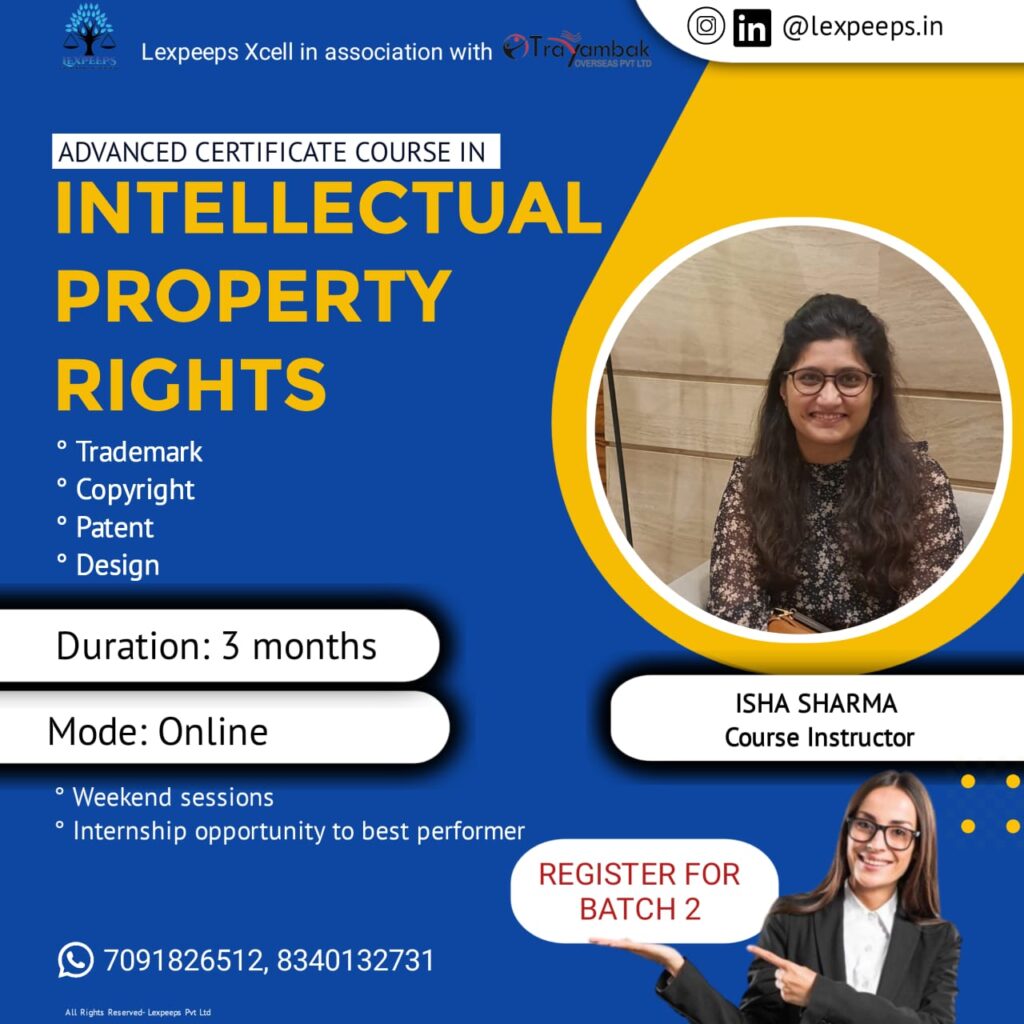 WhatsApp Group:
https://chat.whatsapp.com/G4bxdgRGHY8GRzOPSHrVwL
Telegram:
LinkedIn:
https://www.linkedin.com/company/lexpeeps-in-lexpeeps-pvt-ltd