About the Organiser
A Memorandum of Understanding between HUPA and NLSIU established the Chair on Urban Poor and the Law to carry out training and to introduce a Course on Urban Poor and the Law at chosen law schools and colleges across the country.
About the Seminar
The Seminar will be held under the sponsorship of the Chair on Urban Poor and the Law, which was created at the National Law School of India University in Bengaluru in 2012 by the Ministry of Housing and Urban Poverty Alleviation (HUPA).
Envisioned to engage stakeholder intervention in matters of law, policy, capacity building and enhancement, diffusion of legal knowledge and application, and serve as a catalyst in enabling answers to subaltern challenges in the urban environment and exploring legal remedies.
Call for Papers
Members of industry, academia, regulators, public policy, social sciences, and non-governmental organisations are encouraged to attend.
Themes
Paper Presentations on the following thematic areas are Invited:
Right against Homelessness
Slums and Squatter Settlements
Forced Evictions and Constitutional remedies
Affordable Housing and Land Rights in Post – Disaster Scenario
Development induced Displacement
Landlessness and Urban Poverty
Protection of Migrant Workers
Access to Drinking Water and Sanitation
Registration
Participation is invited as Observer and Paper Presenter. To register, contact: Ms. Lianne D'Souza, Email: lianne@nls.ac.in, Registration Fee: INR 500/-
The registration fee is to be confirmed on submission of a written request to register
Important Dates
Last Date for Registration: November 20, 2021
Submission of Abstract (150 to 300 words) : November 20, 2021
Submission of Full Paper (2000 to 3500 words): November 25, 2021
Date of Seminar: November 26, 2021
Submission Guidelines
Foot Note Style to be followed: Bluebook 20th Edition
Abstract needs to be within 150 to 300 words
Full Paper must be between 2000 to 3500 words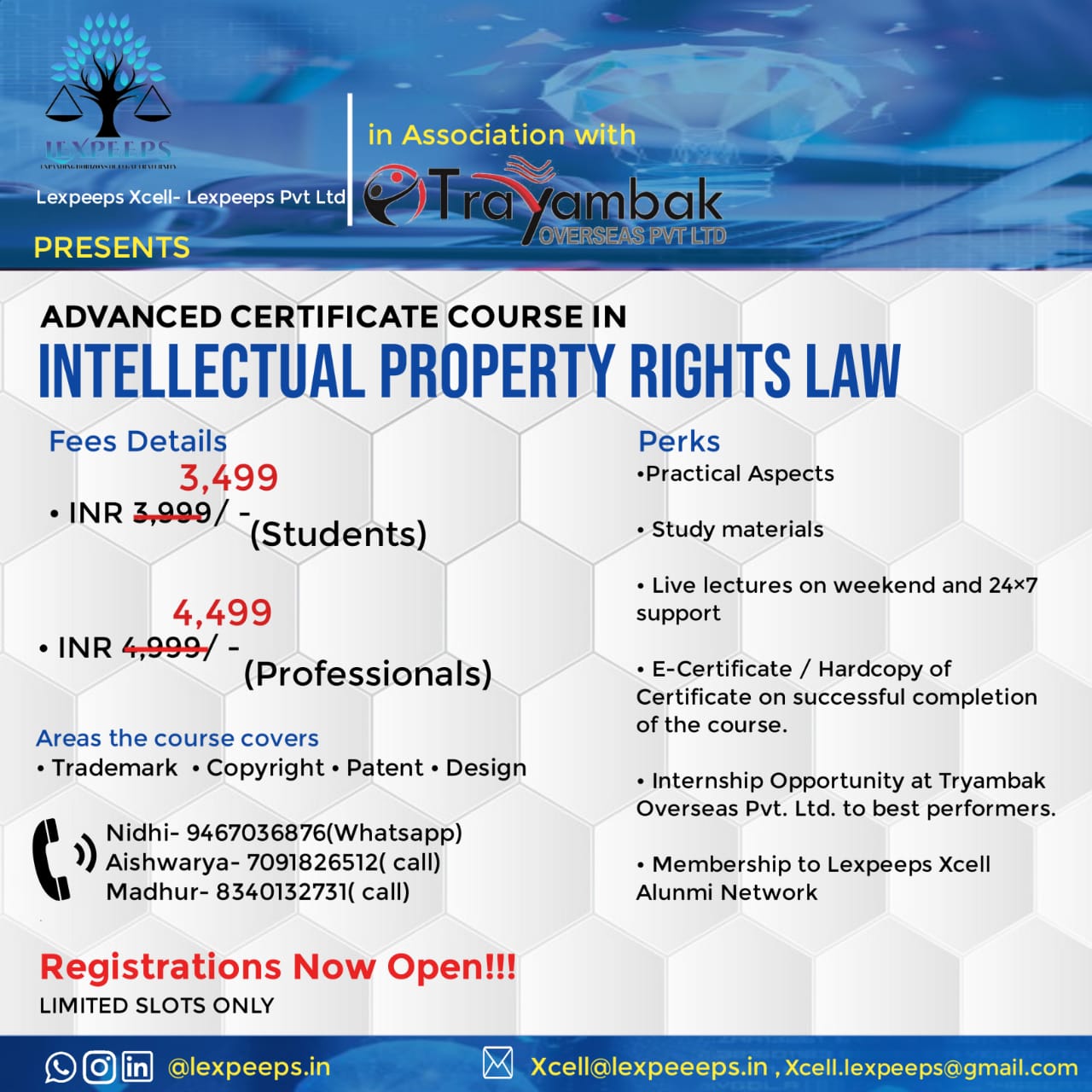 WhatsApp Group:
https://chat.whatsapp.com/GRdQLsHRwmB7QVRmS3WK
Telegram:
LinkedIn:
https://www.linkedin.com/company/lexpeeps-in-lexpeeps-pvt-ltd