About the Journal
Indian Review of Air and Space Law (IRASL) aims to provide a unique forum for practitioners, regulators, policymakers and academics who deal with international, regional and national aviation and space law and policy. It is an academically led peer-reviewed academic review that aims to publish high-quality scholarship on air and space law spanning all areas including comparative, international and multidisciplinary perspectives.
The journal will also carry review essays and occasionally, round tables or research notes discussing various topical issues of air and space law. With its distinctive combination of conceptual, theoretical and practical approaches to the issues of law, the Review aims to offer readers a unique opportunity to stay in touch with the latest developments in this rapidly evolving area of air and space.
As part of its commitment to social and critical engagement in legal scholarship, the review will also publish book reviews Book reviews, consonant with the journal's aims and scope, are also reviewed by IRASL's Academic Editors.
Peer Review Policy
All research articles in this journal will undergo rigorous peer review. This process involves initial screening by the editorial board, followed by refereeing by at least two double-blind reviews by experts in the field.
Important Dates
Please submit a 300-word abstract by February 14, 2022. 
Decisions on accepted abstracts will be announced by February 20, 2022. 
Authors whose abstracts are accepted shall submit complete articles by August 14, 2022.
Submission of Abstracts
The Author/s are required to email the abstract to crasl@mnlumumbai.edu.in 
The manuscript may be mailed in Microsoft Word ('.doc' or '.docx') format.
The subject of the mail must clearly mention – 'Abstract Submission IRASL'.
The last date for submission is 11:59 p.m. (IST) on February 14, 2022.
Contact Details
Mail to: crasl@mnlumumbai.edu.in or adithya.v@mnlumumbai.edu.in 
Disclaimer: All information posted by us on LexPeeps is true to our knowledge. But still it is suggested that you check and confirm things on your level.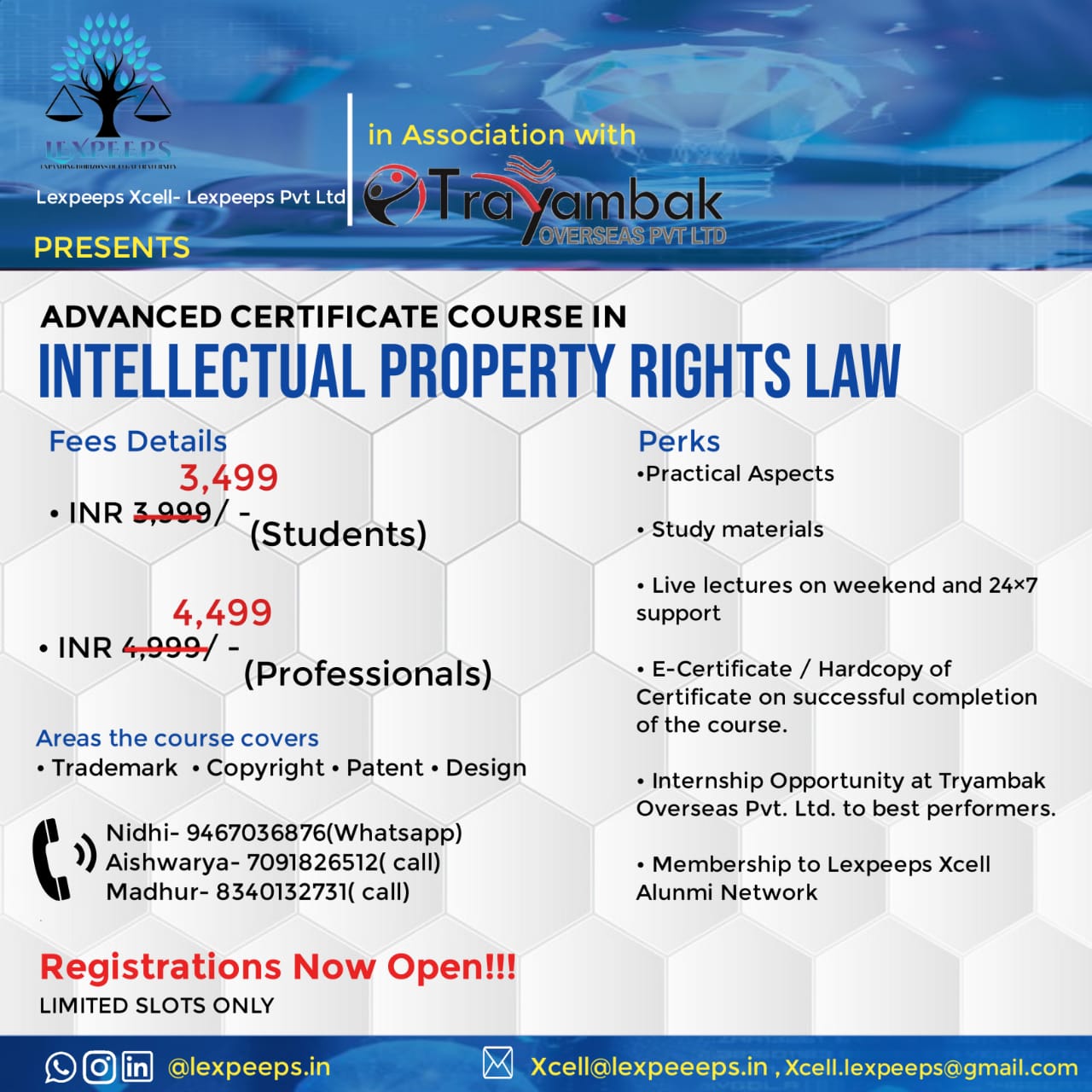 WhatsApp Group:
https://chat.whatsapp.com/GRdQLsHRwmB7QVRmS3WK
Telegram:
LinkedIn:
https://www.linkedin.com/company/lexpeeps-in-lexpeeps-pvt-ltd