The Indian Institute of Legal Studies (IILS) is inviting submissions by the way of a Call for Papers for its Volume 9, Issue 1.
ABOUT
The Indian Institute of Legal Studies was established in the year 2010. Acknowledged as one of the best law colleges in India, Indian Institute of Legal Studies is settled in the cradle of the quaint Himalayas and picturesque surroundings assimilating nature and education, a combination which is a rarity in itself.
A cardinal requirement of an academic life is the requirement of a platform for exchange of intellectual ideas and expression of opinions. Indian Institute of Legal Studies has provided such a platform in the form of IILS Law Review having an ISSN Number 2320-5318. It is a peer reviewed journal acclaimed for original ideas and academic honesty. The Journal is currently soliciting submissions for Volume 9, Issue 1 (March) 2023.
ELIGIBILITY
It focuses on issues related to various aspects of laws and emerging trends of socio-legal issues. Submissions from academicians, practitioners, students, researchers, and experts from within the intellectual and scholastic society would be accepted. It has a strong preference for articles that assert and defend a well-reasoned position. Submissions can be in the form of Articles, Notes, Comments, and Book reviews.
SUBMISSION GUIDELINES
Citation Format: The citation format to be followed is The Blue book (20th Ed.). In keeping with the same, speaking footnotes are discouraged. This mode of citation must be strictly followed otherwise the paper shall not be considered for publication. No references/endnotes permitted.
The submission must be the original work of the authors. Any form of plagiarism will lead to rejection. Research Articles with similarity index up to 10% shall be taken into consideration by the Editorial Board. The contributors are to send their plagiarism report while submitting their final manuscript.
Submissions must be made in MS Word Format (doc)/(docx) only with Times New Roman font (Main text: size 12 and 1.5 spacing; footnotes: size 10 and single-spaced). Headings are to be in all caps and subheadings in title case.
Abstract: Every submission should be accompanied by an abstract of 250-300 words describing the relevant conclusions drawn in the manuscript.
Co-authorship (up to 2 authors) is permitted.
Biographical Information of Authors: Details with biographical information of the authors must be given in the footnote of Author's Name including the following details: Designation, E-mail address, Postal Address, Name and Address of Institution, Course (if applicable), Academic Year.
The authors are advised to adhere to British English throughout the length of their manuscript.
Submission of the abstract and full article shall be made by sending an e-mail at iils.lawreview.5318[at]gmail.com
IMPORTANT DATES
Last date for Abstract submission: November 30, 2022 (In addition to the Abstract, each submission should contain a separate file containing the following information:- The topic of the Article, The Author's name, A short (one-page) CV of the author, contact details including e-mail address, phone number, and postal address.)
Intimation of the selection of Abstract: December 10, 2023
Last date for full paper submission with plagiarism report: January 10, 2023
Intimation of the selection of Full Paper: January 20, 2023
CONTACT DETAILS
For any queries or clarifications, reach out at: iils.lawreview.5318@gmail.com
Disclaimer: All information posted by us on Lexpeeps is true to our knowledge. But still, it is suggested that you check and confirm things on your level.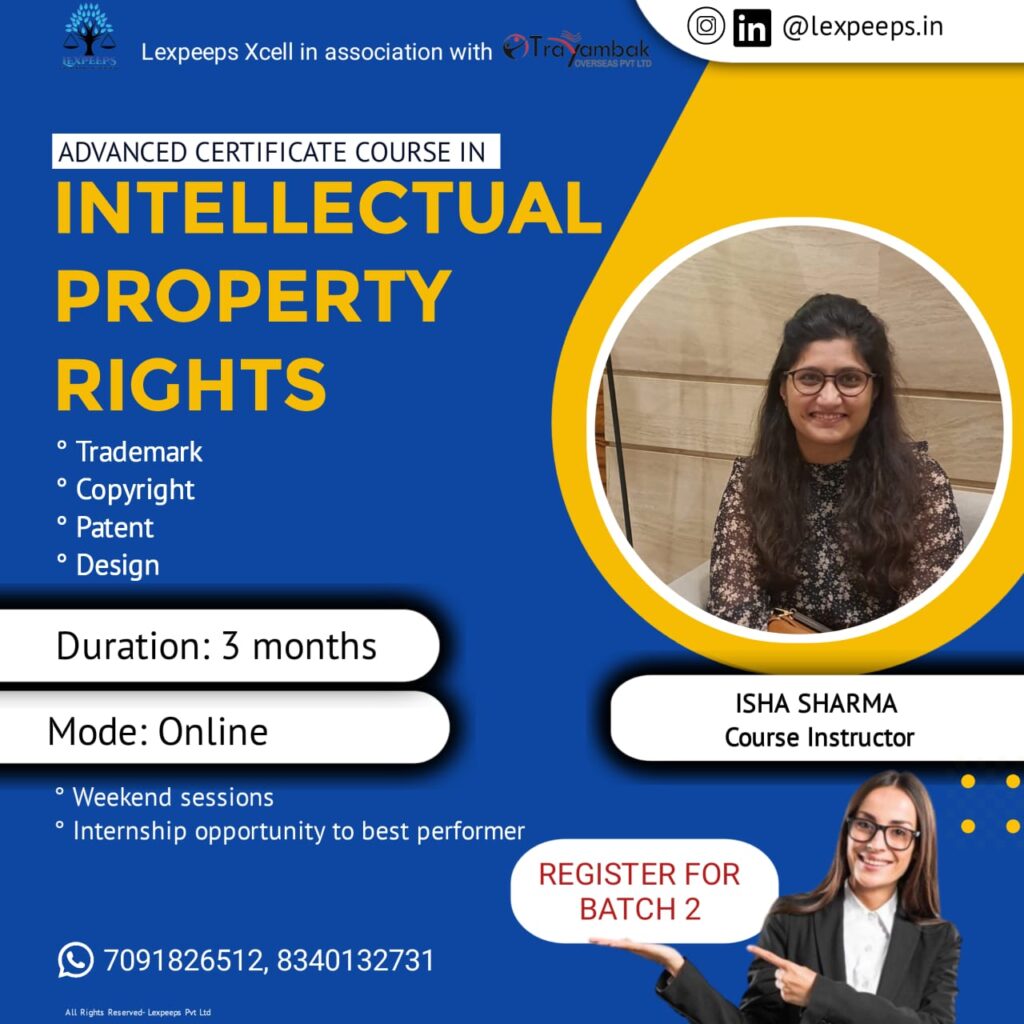 WhatsApp Group:
https://chat.whatsapp.com/G4bxdgRGHY8GRzOPSHrVwL
Telegram:
LinkedIn:
https://www.linkedin.com/company/lexpeeps-in-lexpeeps-pvt-ltd