Maharashtra National Law University, Aurangabad is organizing its 1st National Conference on Tourism Laws and is inviting submissions through a call for papers.
ABOUT
Maharashtra National Law University, Aurangabad is a National Law University in Aurangabad, Maharashtra, India. The University is conducting its 1st National Conference on Tourism Laws as a joint venture between the Centre for World Affairs and the Centre for Research in International Comparative Laws in the upcoming even semester of the academic year 2022-23. Submissions are invited from eligible candidates on the given themes and sub-themes.
THEME
Tourism Laws in India

Tourism Policy in India
Tourism in post Covid-19 Scenario
Tourism and Environmental Issues
Tourism and Poverty
Tourism and Lack of Legislative Action
Tourism and Development
Medical Tourism
Reproductive Tourism

The authors may also explore the following areas:

Laws for Historical Monuments in India – Tourism Perspective.
Rules and regulations for Wildlife Tourism in India – Critical View
Decades of Tourism Policy in India – Study of State & Central Government cooperation.
Tourism law and its leverage during COVID 19 to tourism industry
How much legal is tourism law?
Are Indian tourism laws detrimental to its development?
Legalities in Medical Tourism
Promised service delivered to customers? If not, how does the tourism law come in hand? (Service gap in tourism – law for tourist rescue)
Recruitment Rules and Academic Quality in Tourism – A Review

Note: The topics are merely indicative; the participants are encouraged to explore emerging and contemporary legal and policy issues surrounding tourism law.
ELIGIBILITY
Any interested researcher, academician or policymaker from Indian and foreign institutions can submit their paper.
SUBMISSION GUIDELINES
Each applicant must submit a 500-word abstract providing an overview of the proposed paper by e-mail to cwa@mnlua.ac.in.
Maximum of 5 keywords are to be provided along with the abstract.
Co-authorship is permissible up to two authors only.
IMPORTANT DATES
Filling up the registration form- December 31, 2022
Submission of abstracts- December 31, 2022
Communication of acceptance of abstract- January 10, 2023
Payment of registration fees- January 25, 2023
Submission of Paper- March 10, 2023
Presentation at the Conference- March 28-29 2023
CONTACT DETAILS
In case of any queries, please contact:
Ms. Neha Tripathi, Assistant Professor, neha.tripathi[at]mnlua.ac.in
Pranav Vanikar: 9028064874; 18ballb05@mnlua.ac.in
Abhijeet Mittal: 9752222527; 18ballb60@mnlua.ac.in
Ketan Priyadarshee: 9508612046; 19ballb40@mnlua.ac.in
Tejal Deora: 7887722705; 19ballb20@mnlua.ac.in
Shivek Jhanda: 6264685879; 20ballb52@mnlua.ac.in
Ayra Chakraborty: 8657656580; 21ballb52@mnlua.ac.in
Disclaimer: All information posted by us on Lexpeeps is true to our knowledge. But still, it is suggested that you check and confirm things on your level.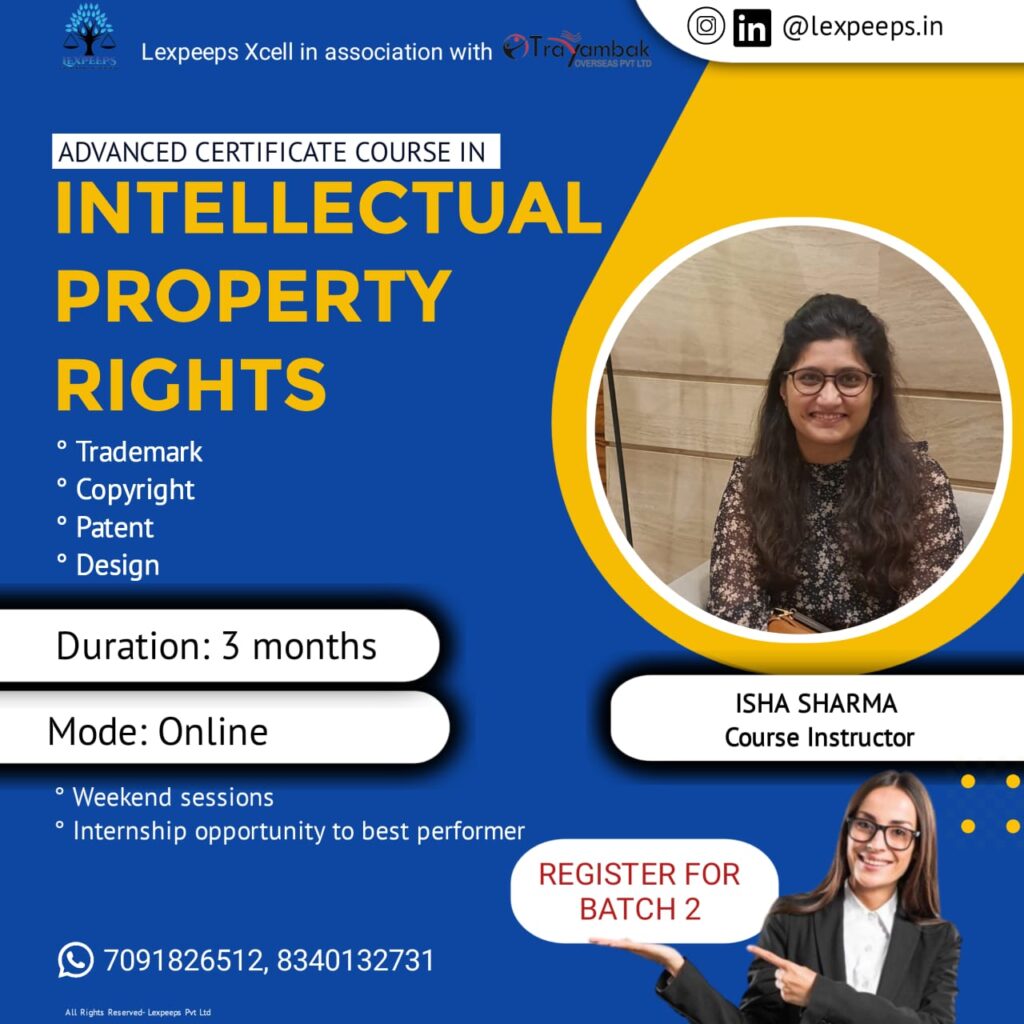 WhatsApp Group:
https://chat.whatsapp.com/G4bxdgRGHY8GRzOPSHrVwL
Telegram:
LinkedIn:
https://www.linkedin.com/company/lexpeeps-in-lexpeeps-pvt-ltd