GD Goenka University, School of Law is organizing its 2nd International Conference on "Regulation of Emerging Technologies and Artificial Intelligence in a Globalized Legal Regime" to be held on December 3 and 4, 2022.
ABOUT
The legal field has reached a phase where interweaving emerging technologies with the law is not just pertinent rather it has become inevitable. Specifically post the unprecedented pandemic, the use of technology in the legal sphere has become even more relevant than before. Moreover, the 'Global society' better known as 'Globalization' stirred with 'Technology' has brought remarkable transformations in the economy, politics, and society. This has brought better and advanced opportunities to mutate the legal arena.
Emerging technologies such as Educational Technologies, Electric Vehicles (EV), Biotechnology, Artificial Intelligence (AI), Non-Fungible tokens (NFT), etc., are redefining the mode of transportation, remote learning, investment, and human health. These technologies have an irrefutable influence on the global level, both constructive and cynical. For instance, Artificial Intelligence which is used to perform arduous tasks in fractions of seconds through machine learning has also been misused by incorporating this revolutionary technology into hacking, deep-fakes, and weaponization programs.
ELIGIBILITY
Academicians, Researchers, Advocates, Students and NGOs/civil societies.
THEME
In the above background, the School of Law, GD Goenka University extends a warm invitation to the participants to contribute their original research work on the following sub-themes:
AI, Data Protection and IPR

Law, Artificial Intelligence and New Technologies
Big Data and Law
Law Relating to Robotics
Data Protection Law
Intellectual Property Right and Technology

Law of Crimes and Technology –

Administration of Criminal Justice System and Artificial Intelligence
Sexual Offences, Cyberspace and Internet
Online Sextortion
Digital Evidences and Law
Recent Developments in the Forensic Law
Interface Between Law & Technology in Criminal Justice Administration
Organized Crime and Technology
Transnational Digital Crimes

Society, Human Rights, Law and Technology –

Recent Developments in the Laws Relating to Social Media
Social Media Laws and Limits of Government Interventions.
Legal Liabilities Related to Social Media
Social Equality During COVID-19 and Role of Cyberspace
Society, Religion, Law and Technology
Law, Education and Technology
Gender, Identity, Politics, Law and Technology
Human Rights, Law and Technology
Juvenile Justice Law and Technology
Law, Literature and Technology
International Humanitarian Law and Technology

Cyber Security & Law

International Regime of Cyber Security Regulations
Cybersecurity crisis management and Law
Cyberstalking
Hacking Laws and Punishment – An International Approach
Cyberbullying
Cyber Crime and IPC
Trespass, Squatting and Cybercrime Against Property
Cybersecurity and Privacy Rights
Harassment and Cyber Security
Privacy in Cyber Space

Digitalization and Currency

Cryptocurrency as a Digital Asset
Bitcoin Regime and Law
Digital Assets and Gaming
Laws Relating to Mining of Cryptocurrency
Mining of Cryptos and Environmental Protection.
Law Governing Virtual Currencies
Regulation of Block chain Technology
Regulation of Distributed Ledger Technology (DLT)
Digital Assets and Insider Trading
Digital Assets and Market Manipulations

Clearnet, Deepnet, Darknet and Internet Regulation

Regulation of Clearnet
Deep & Dark Net – International Approach
Crime and the Internet
Laws Relating to The Dark Net in India
Laws Relating to Deep Net in India
Law & Internet of Things (IoT)
Regulating the Smart Devices
Regulating the Marketplace on the Dark Web
Legality of accessing Dark Net
Public policy perspective of the Dark Net and Deep Net
Regulating Unlawful Transactions on the Dark Net.

Trade, Law & Technology

Credit card fraud or Debit Card Fraud
Financial Crimes and Technology
International Trade, Law and Technology
WTO Law & Technology
Laws Governing Online Contract and Issue of Jurisdictions
International Economic Law and Technology
Commercial Transactions, Law and Technology
Regulations of Payment Platforms
SWIFT Regulation
Recent Developments in the Laws Relating to e -commerce
Jurisdictional Aspect in e-commerce
Online Trade in Illicit Goods

Miscellaneous Issues in Law & Technology

Food Processing Technology and Law
Drone Technology, National Security and Law
Media Trial in the Age of Internet
Impersonation and Identity Theft
Digital Medicines and Law
Latest Development in Regulation of Telecom Sector
Industrial & Environmental Issues and The Role of Technology
Regulating E – Discovery
Electronic lawsuit
E-Courts
Regulation of Augmented Reality, Virtual Reality, Quantum Physics
Note: – Papers on any other topic is also taken into consideration, directly or indirectly related to the main theme.
SUBMISSION GUIDELINES
Length of full paper – Not more than 6,000 words (including footnotes)
Font – Times New Roman
Font Size – 12 (Line spacing 1.5 and alignment "justify" with 1″ margin on all sides)
Foot Notes – Please ensure that the footnotes are formatted correctly and consistently, in accordance with 20th Blue Book Edition with Times New Roman font size 10
Pages to be numbered – Bottom of the page, at the center – numbered as 1, 2, 3, etc.
Style for headings – Chapter Title: All in caps, bold, centered.
Style for subheadings:

Level 1: Headline style – capital, bold, left aligned, underlined.
Level 2: Headline style – bold, italics, left aligned.
Level 3: Headline style – italics, left aligned.

The paper must be submitted in word document (.doc or .docx) format only.
Research paper must highlight specific research problem/Issue and appropriate research methodology.
Every research paper must contain the Abstract of 350 to 400 words.
Authors are requested to provide their brief profile with E-mail ID, contact number and affiliation at the end of the paper.
All submissions must be the author's original and unpublished work. Similarity Index should not exceed 15%.
In case of co-authorship at least one author must attend the seminar to present the paper.
Link for submission of full paper will be sent after August 20, 2022 after approval of abstract.
IMPORTANT DATES
Abstracts Submission: October 31, 2022
Notification for approved abstracts:  On or before November 2, 2022
Complete paper submission along with registration fees: November 29, 2022
Date of Conference: December 3-4, 2022
https://docs.google.com/forms/d/e/1FAIpQLSejfu4dy8c2OQkFnDAehr67-n04MufpVlokFJ3eW7D4tnV5Eg/viewform
Disclaimer: All information posted by us on Lexpeeps is true to our knowledge. But still, it is suggested that you check and confirm things on your level.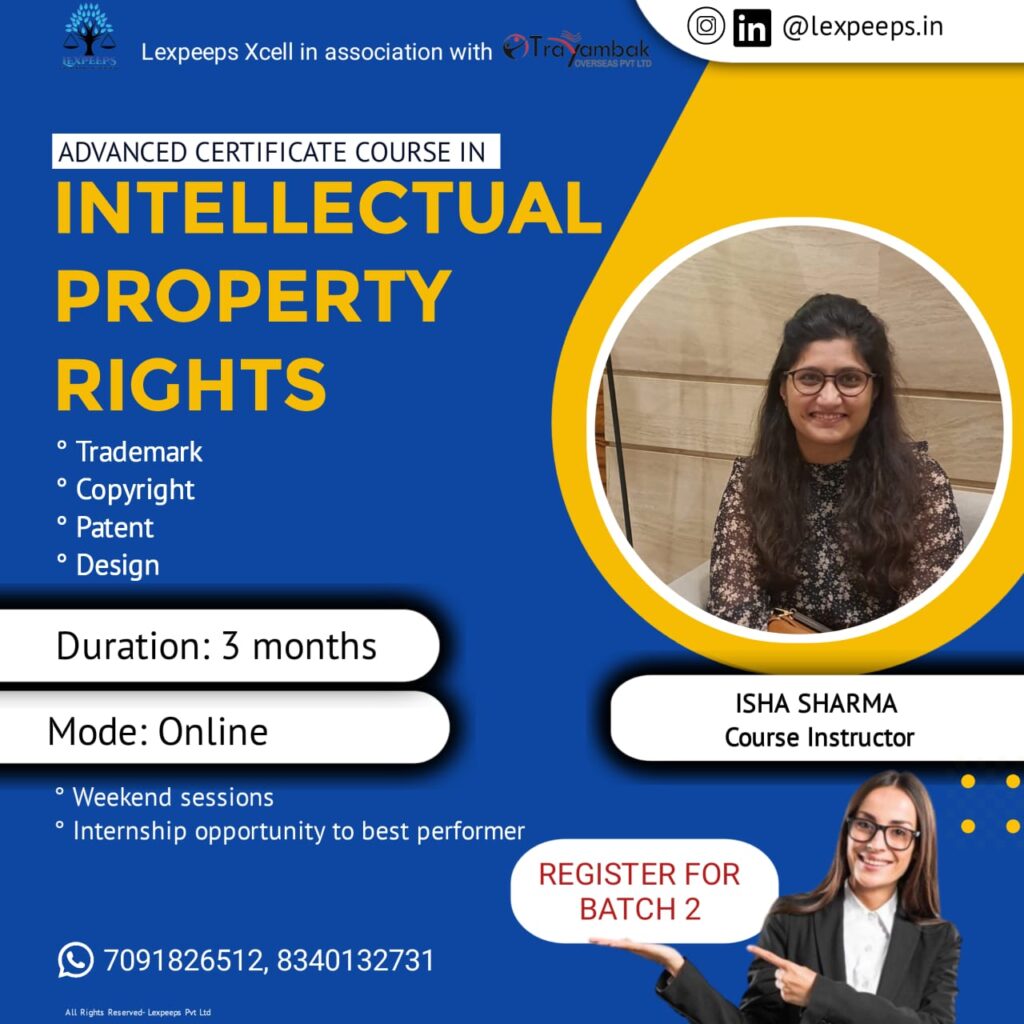 WhatsApp Group:
https://chat.whatsapp.com/G4bxdgRGHY8GRzOPSHrVwL
Telegram:
LinkedIn:
https://www.linkedin.com/company/lexpeeps-in-lexpeeps-pvt-ltd