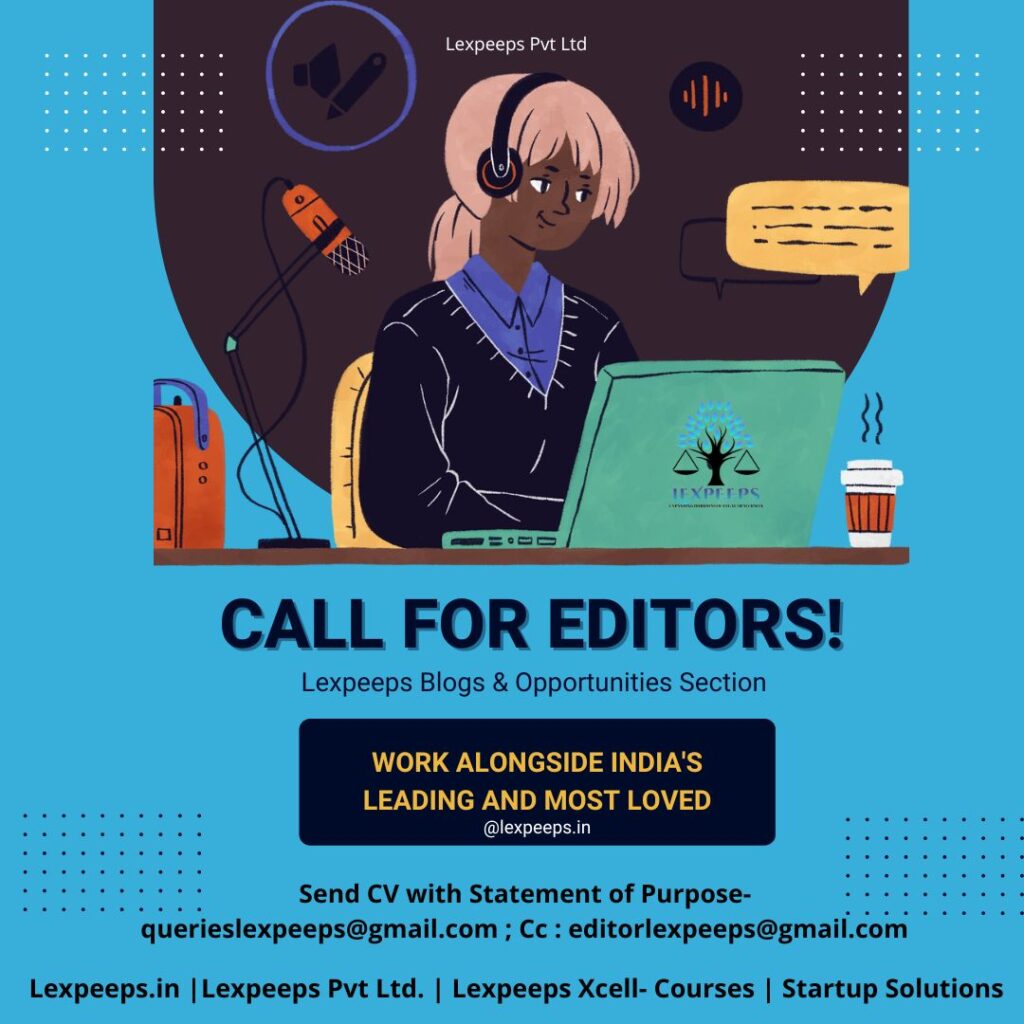 About Lexpeeps Pvt. Ltd.
Lexpeeps Pvt. ltd. is an organization that works to assist and help law schools in organizing and managing their events. We're seeking to provide young and dynamic law students with a platform to experience the legal world in their academic capacities. We organize different events where budding lawyers can experience the legal world. With a self-directed educational strategy and the guidance of industry experts, Lexpeeps also provide you with the recent happening in the legal world in the form of news, opportunities where you can find what suits you the best, and articles to explore your interests, and many more.
Keeping practical exposure for the law students in mind:
Lexpeeps provides you with internships, where the legal experts and budding lawyers come in touch with each other and grow by associating with the company.
"Lexpeeps Pvt. Ltd. thrives on commitment and creativity".
About the Opportunity
Lexpeeps Pvt Ltd. is looking for editors for the Blogs and Opportunities section along with lots of new things to learn and flexible working. One will be provided with more than just-
Certificate
Letter of Recommendation
Recognition
Earning Opportunity
Number of openings
Two
Mode
Virtual
How to Apply
Interested candidates may mail their resume along with a Statement of Purpose to editorlexpeeps@gmail.com and CC to querieslexpeeps@gmail.com with the subject- Application for Editor.