About the Centre
The NUJS Centre for Sports Law and Policy (CSLP) was established in 2019 with the objective of fostering a culture of innovation, legal scholarship, and policy-making in the domain of Sports Law and its many interactions with the subjects.
The Centre aims to fill the void in the area of Sports Law and Policy at the national and international level by working on contemporary sports issues. This Centre will harness the potential of NUJS to contribute to the research and thought leadership of Sports Law. This discourse on law and policy will go a long way in bringing change in society, one step at a time.
Theme
Sports law and policy
The topics can either be about contemporary developments in the field of sports law and policy or any other legal aspect. The topic may include interactions of sports law and policy with other subjects.
How to Submit?
All manuscripts must be in MS Word format and should be sent to blog.cslp@gmail.com with the subject line 'SUBMISSION' along with the details of the author/s in the body of the mail.
Submission Guidelines
The NUJS CSLP is accepting submissions on a rolling basis from those interested in the field of sports law and policymaking.
The word limit for the Articles is 1500-2000 words excluding endnotes.
Endnotes must be under the NUJS Law Review Citation Standard.
Manuscripts must contain original and unpublished content of the author/s.
Co-authorship of a maximum of 2 persons will be allowed.
All submissions will be reviewed by the editorial team to check originality, quality of arguments, structure and citations before publication and may be accepted or rejected on any of these grounds.
Contact Details
Mail to: blog.cslp@gmail.com
Disclaimer: All information posted by us on LexPeeps is true to our knowledge. But still it is suggested that you check and confirm things on your level.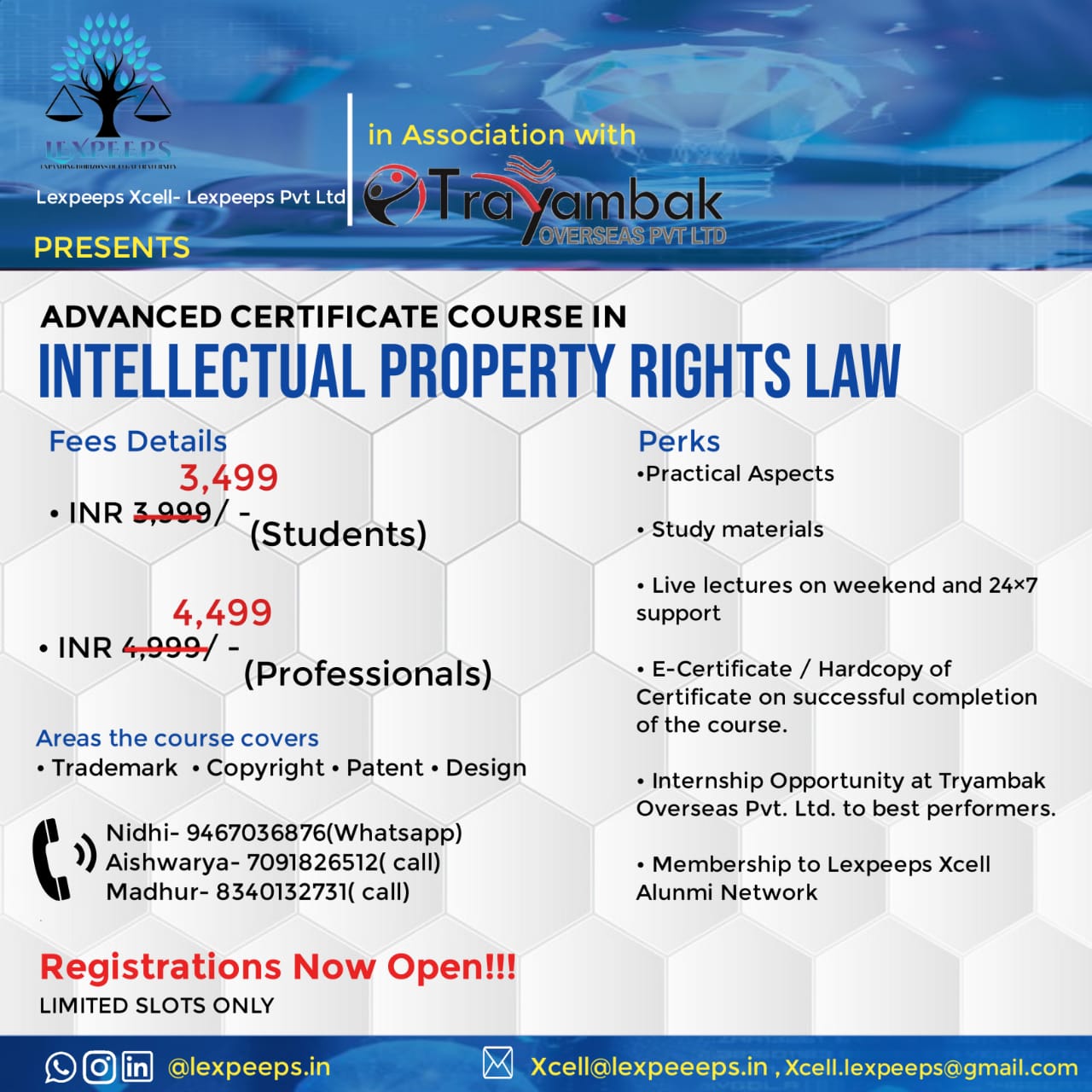 WhatsApp Group:
https://chat.whatsapp.com/GRdQLsHRwmB7QVRmS3WK
Telegram:
LinkedIn:
https://www.linkedin.com/company/lexpeeps-in-lexpeeps-pvt-ltd