Guru Gobind Singh Indraprastha University's USLLS ADR Blogs is making a call for papers.
ABOUT
Established in 2001, the University School of Law and Legal Studies, Guru Gobind Singh Indraprastha University is located in Dwarka, New Delhi, India. An eminent institute, USLLS holds the 12th position in NIRF's 2021 Rankings for law schools across India. It is the first University to be in the vicinity of the Supreme Court, Delhi High Court, various subordinate courts, commissions, tribunals, and various monitoring offices of national and international voluntary organizations. USLLS aspires to open new vistas in the arena of law, legal studies, and theoretical and clinical legal education through an incessant endeavor towards developing academic potential, critical analytical ability, advocacy, counseling, and mediation skills so as to fully equip the students with learning which is intellectually stimulating, socially vital and professionally enriching.
SUBMISSION GUIDELINES
We welcome all submissions pertaining to the field of ADR, subject to the following guidelines:
Co-authorship of up to two authors is allowed. Refrain from mentioning the name, institutional affiliation, or any other detail of the author(s) in the document to facilitate the double-blind review process.
Submissions should be original and unpublished work of the author(s). Any form of plagiarism will result in an automatic rejection. Moreover, if the Turnitin similarity index reports over 20% similarity (after making the relevant exclusions such as bibliography, quotes, small matches, etc.), then the submission shall be rejected.
Submissions should be concise. They should range between 1000-2000 words. Longer posts may be published in parts subject to the editorial board's discretion. The word limit is exclusive of endnotes.
General Formatting Guidelines
Formatting Typescript
Font Type: Times New Roman
Font Size: 12
Line Spacing: 1.5
Text Alignment: Justified
Citation Style
Method of Citation: Endnotes
Format of Citation: Bluebook 20th editions
PROCEDURE
Submissions are accepted on a rolling basis.
All submissions must be made to: submissions@usllsadrblog.com
The file must be a word document ('.doc' or '.docx').
An abstract of not more than 100 words must accompany the submission. The abstract is exclusive of the word limit for the article.
The author(s) are also requested to submit a short biography detailing their current designation and institutional affiliations.
CONTACT DETAILS
Disclaimer: All information posted by us on Lexpeeps is true to our knowledge. But still, it is suggested that you check and confirm things on your level.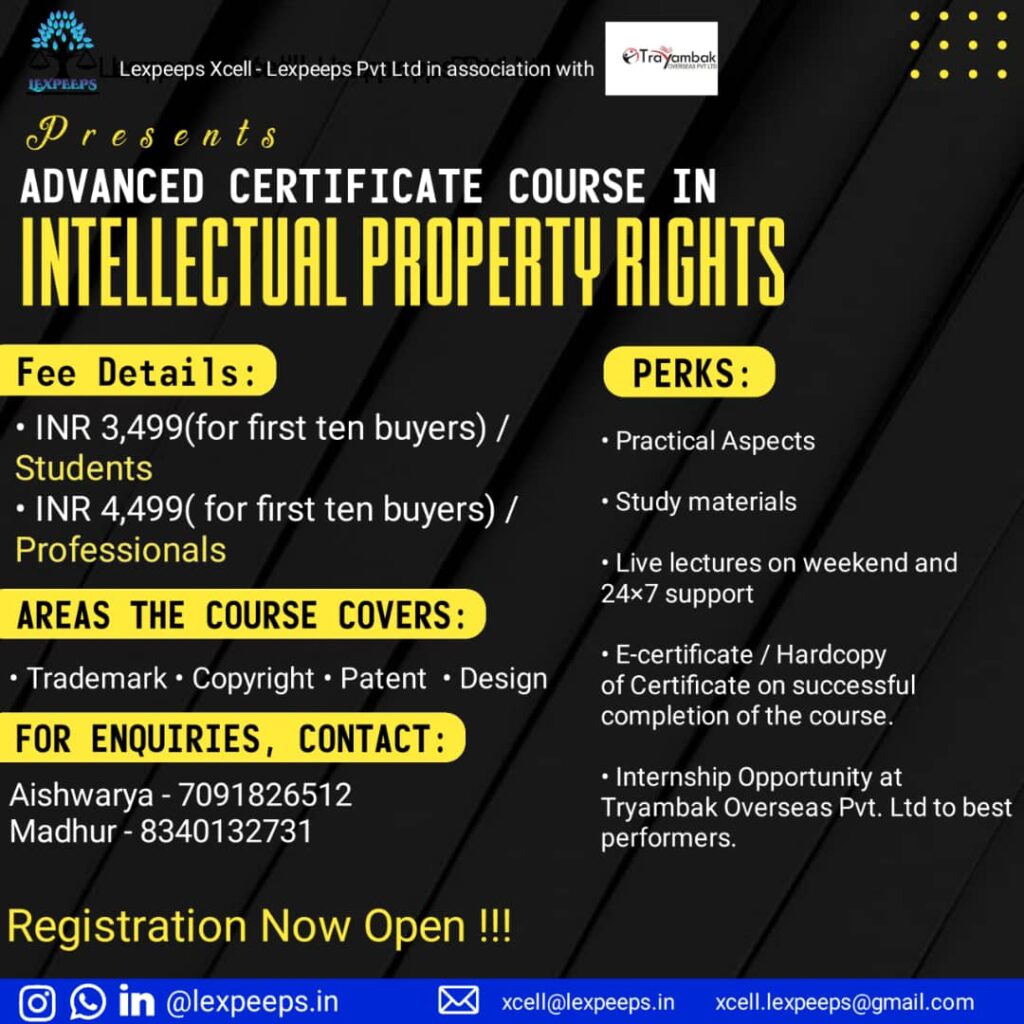 WhatsApp Group:
https://chat.whatsapp.com/G4bxdgRGHY8GRzOPSHrVwL
Telegram:
LinkedIn:
https://www.linkedin.com/company/lexpeeps-in-lexpeeps-pvt-ltd